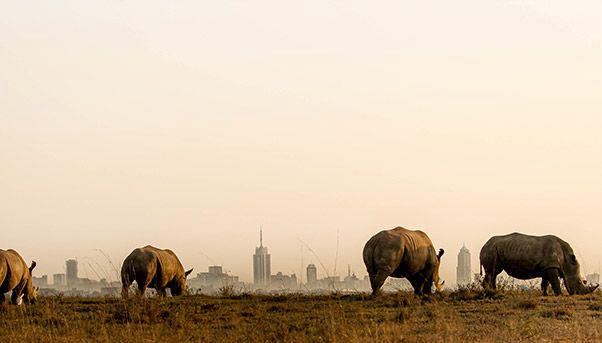 China has bolstered its status as the world's largest supporter of Africa's economic development by pledging a further $60 billion in loans and infrastructure investment. President Xi Jinping unveiled the plans at last week's Forum on China-Africa Cooperation (FOCAC) in Beijing where representatives from 53 African nations attended.
The event is a two-day round of conferences, meetings and debates about investment and development that takes place every three years. At its last edition in 2015 in Johannesburg, South Africa, the Chinese government pledged $60 billion. These massive sums are to be used to build infrastructure in order to help lift the African continent out of poverty without, however, intervening in domestic politics, President Xi assured.
Xi explained to the assembled heads of African states that China's investment has no political objectives, news organizations including France24 reported.
«China's investment in Africa comes with no political strings attached», Xi told a high-level dialogue with African leaders and business representatives hours before the FOCAC.
«China does not interfere in Africa's internal affairs and does not impose its own will on Africa».
Infrastructure Investment and Long-Term Projects
The central topic of the summit was investments for large development projects, particularly infrastructure works that are aimed at creating economic growth in their target countries.
Of the $60 billion in investments over the next three years, $20 billion will be earmarked for credit lines, $15 billion for direct aid and zero-interest loans, $10 billion is for a special growth and development fund, $10 billion is to finance private projects involving Chinese companies, and the remaining $5 billion is to support African exports to China.
The summit was an opportunity to talk about three big programmes that are very important to China strategically. The first is the Belt and Road Initiative (BRI), Beijing's ambitious project to develop a transport infrastructure that improves connections between Asia, Europe and Africa. The second is the Sustainable Development Goals set out by the United Nations with which many African nations still need to comply. Lastly, the summit discussed the Agenda 2063 of the African Union, which establishes growth targets for the next 50 years.
Abebe Selassie, a senior official at the International Monetary Fund and director of the fund's Africa Department, told Chinese news agency Xinhua: «We see the BRI as an important vehicle for stronger regional engagement, strengthening trade links between China and other countries, and also as a way to help address infrastructure networks».
Several African countries have already signed cooperation accords with China for the BRI, starting with the construction of a new railway line between Addis Abeba and Djibouti.
More generally, Selassie said China is an example that most African nations are keen to follow.
«First and foremost, I think China has been really an important inspiration for developing countries or African countries, showing that it's possible to grow very rapidly over a sustained period of time and move from being a relatively poor country to a middle-income country», he said.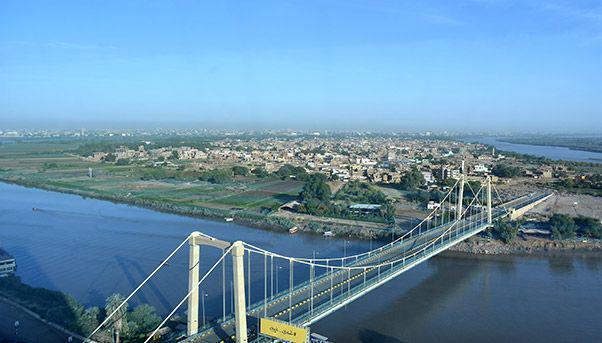 How China is winning over Africa
At the end of August, Chinese mining company Nonferrous China Africa launched a new project in the town of Chambishi, in Zambia, which was welcomed with enthusiasm by Zambian President Edgar Lungu. At the same time, Chinese shoe manufacturing group Huajian, which works for brands like GUESS and Calvin Klein, promised to make new investments in its factory in Ethiopia where it employs 8,000 workers.
These are just two examples of how China's strategy plays out on the ground in the real economy.
China's relationship with Africa has been growing uninterrupted for years, as demonstrated by the numbers. According to the Chinese Ministry of Commerce, in 2000 trade between China and Africa was $10 billion annually. By 2017, the number had reached $170 billion.
This growth is not by chance. The FOCAC began in 2000 and, from its very outset, it was intended to encourage business contacts between the Chinese government and African political leaders. Since then, the Chinese government's financial investments in Africa have grown in leaps and bounds, from an initial $5 billion in 2006 to the $60 billion announced by Xi Jinping during the last two summits in Johannesburg and Beijing.
Bridges, dams, highways, power plants, railway lines: these are the sort of projects that have been financed by the Chinese in recent years and – in many cases – have been built by Chinese companies as main contractors in exchange.
However, above and beyond the economic development created by building the infrastructure works themselves, these numerous projects result in human development in the form of training programmes for thousands of young Africans. At the end of August, the Chinese Ambassador to Kenya Sun Baohong said China is one of the top destinations for young Kenyans.
«More than 2,400 Kenyan students are now studying in China», he said. The ambassador explained at the 2015 FOCAC summit that Chinese companies have provided professional training for 67,000 workers in Kenya.
So it starts with the development of human resources. Then it proceeds with investing in large projects. China's two-track strategy may build a high-speed expressway for Beijing's companies that leads to the development of the African continent.