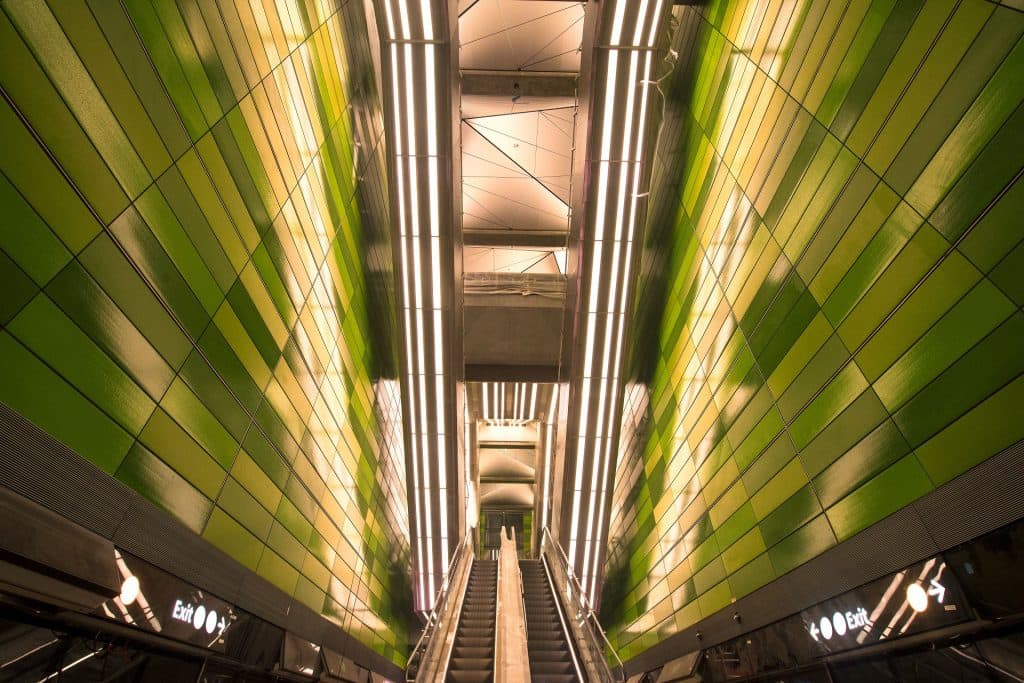 The first passenger to ride on Copenhagen's new Cityringen subway line will be Queen Margrethe II of Denmark. On September 29 Queen Margrethe will make the maiden voyage along with Prime Minister Mette Frederiksen, Transport Minister Benny Engelbrecht, Copenhagen Mayor Frank Jensen, Italian Ambassador Luigi Ferrari, and Salini Impregilo CEO Pietro Salini.
After just eight years of construction – less than the European average - it will be a day of celebration for Copenhagen and the people who live there. The work was conceived to serve the community by improving urban mobility, and also to support Copenhagen's goal of becoming the first carbon neutral capital city in the world by 2025.
Salini Impregilo delivered the finished work on July 19 through its subsidiary Copenhagen Metro Team. The project's technical characteristics, shape of the route and impact on the city have ranked it among the most innovative sustainable mobility infrastructures in the world.
A snapshot of the new Copenhagen's driverless metro line
Cityringen is an underground rail link forming a "ring" around the center of Copenhagen: two 15.5 km long tunnels, built at an average depth of 30 metres below surface level and connecting with existing lines.
The line has 17 stops and trains arrive at peak frequency every 80-100 seconds from each other. This fast pace will allow the infrastructure to transport 72 million people a year.
The project was designed to motivate residents to leave their cars in the garage and take the M3 or M4, one of the two Cityringen lines. Thanks to its layout, speed, and frequency of trains, Cityringen considerably reduces travel times. The new line covers the route from Nørrebro Runddel to Enghave Plads in just 7 minutes; from Nørrebro station to Trianglen in 6 minutes; and from Poul Henningsens Plads to Rådhuspladsen in 8 minutes.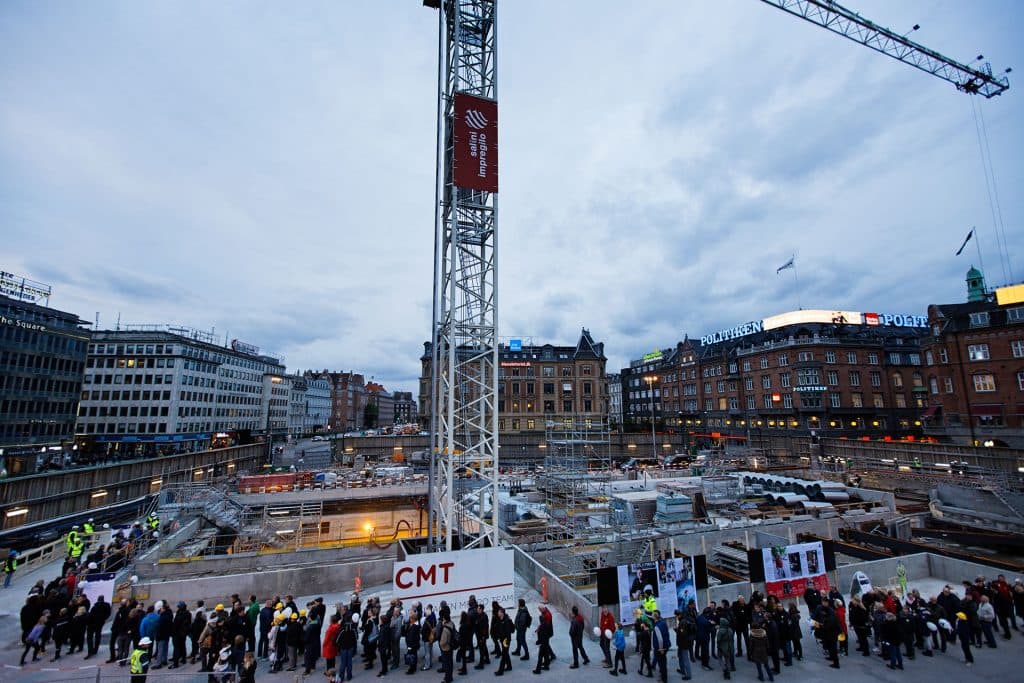 A reflection of the city's lifestyle
Cityringen reflects the lifestyle of Copenhagen, a city of 775,000 inhabitants -- which become 2 million if we include the entire metropolitan area -- where 40% of people use alternative transport instead of cars. Be it a bicycle, a bus or a subway, the aim is to reduce traffic, cut down on air pollution and consequently improve quality of life. State of Green (a public-private partnership with Danish government, the Confederation of Danish Industry and the Danish Energy Association) calculates that Copenhagen's emphasis on two-wheeled mobility results in health service savings of €230 million annually. Cityringen will now significantly improve this integrated sustainable transport system.
The new metro, combined with existing lines, means that 85% of citizens will now have a metro or train station no more than 600 metres from his or her home. This will make it easier for Copenhagen to meet its 2025 objective of becoming the world's first carbon neutral capital.
According to the city's targets, by that year CO2 emissions will fall from 2.5 million tonnes to less than 1.2 million, and 75% of residents' journeys will be covered on foot, by bicycle or by public transport.
A sustainable, safe work
Construction sites across the city, Tunnel Boring Machines digging underground, thousands of people working to meet deadlines: building Cityringen was first and foremost a team challenge. The team is made up of 50% local labor, and the rest by technicians from 24 different countries, including England, Ireland, Romania, Italy, Bulgaria and Portugal.
The project achieved the highest level of technical skills and safety standards in the sector. The construction site has become a European reference point for Health and Safety practices, and not only for subways. In 2018 the site reached one million hours worked without a single accident, a new European record. Furthermore, between 2015 and the end of 2017, the Lost Time Injury Frequency Rate was five times lower than the Danish average.
Anyone with experience with the risks and unexpected events in the infrastructure field knows that a safety record like this does not happen by chance. It is the result of a constant commitment to protecting people and training so that the safety of individuals is always put first.