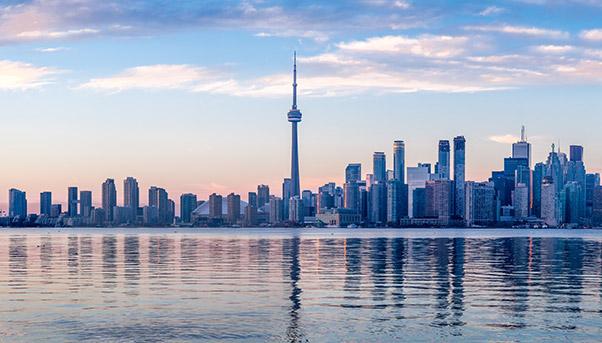 Canada's federal government has agreed to provide 11.8 billion of Canadian dollars to help finance a range of projects in the province of Ontario as part of the largest infrastructure investment plan in the country's history.
Infrastructure and Communities Minister Amarjeet Sohi and his provincial counterpart, Bob Chiarelli, signed a bilateral agreement earlier this year that will see the government provide funds during the next decade for projects like a metro extension in Toronto and the second phase of a light rail transit system in Ottawa.
«This funding will make a real difference in Ontario communities», Sohi said in a statement at the time of the signing in March. «Long-term investments in infrastructure are key to building a strong Canada – connecting people, creating good jobs for the middle class, and building our economy and our communities for the future».
The funding will support more than $31 billion worth of projects in the province. In addition to the $11.8 billion from the federal government, $10 billion will come from the provincial government and the remaining $9.2 billion from municipalities and other partners.
Apart from public transit, the projects will include green, cultural and recreational infrastructure to improve the quality of life of people living in the province, considered the economic engine of the country.
The province's investments are already supporting priority projects such as schools, hospitals, roads and bridges.
«At its core, infrastructure is about people, and our government is committed to ensuring that our unprecedented infrastructure investments work for everyone in Ontario», said Chiarelli in the statement. «We have a responsibility to build the critical public infrastructure our province needs to maintain a strong economy and high standard of living».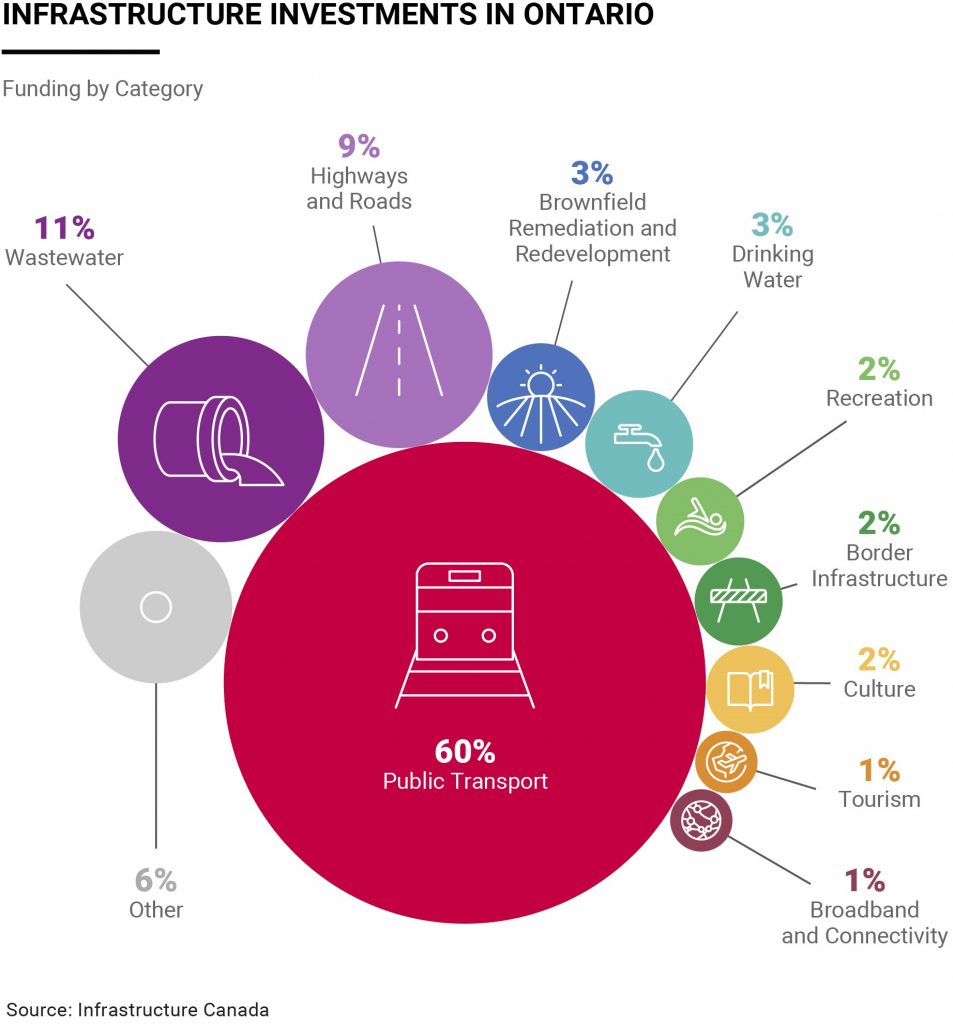 Federal Commitment
The federal government aims to reach similar agreements with other provinces.
The funding will come via Investing in Canada, the largest infrastructure investment plan in the country's history. Launched by Sohi in 2016, it will oversee the disbursement of more than $180 billion during 12 years to achieve three objectives: generate long-term economic growth, improve the resilience of communities and encourage social inclusion.
Investing in Canada led to the creation of an infrastructure bank – duly named the Canada Infrastructure Bank – to attract private investors to participate in projects and lighten the financial burden carried by the government.
The federal government has been explicit in the results it expected the plan to achieve: faster commuting and travel times, easier movement of goods, cleaner air and water, fewer greenhouse gas emissions, smarter cities and sustainable water management, to name a few.
The initiatives under Investing in Canada to involve private investors has been emulated by the government of U.S President Donald Trump. Under the terms of the $1.5 trillion infrastructure investment plan that it presented to Congress early this year, state and municipal governments must raise a portion of the money needed for their projects before they can be eligible for federal funds.