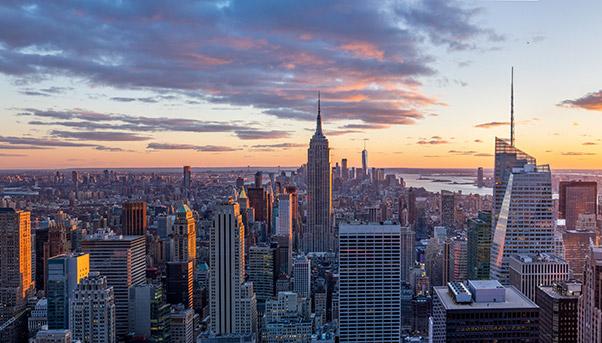 Melbourne, New York and Adelaide: three pioneering cities that are experimenting with innovative solutions that will allow them to become more flexible in meeting the changing demands of their residents.
They are responding to a challenge posed by a global phenomenon: urban migration. Some 2.5 billion people are expected to move to cities by 2050. It will not only increase the already high percentage of people living in them, but also bring about changes to the way they live, study, work and commute.
As often indicated by Carlo Ratti, head of the Senseable City Lab at the Massachusetts Institute of Technology (MIT) in Boston, United States, the challenge is to make services, buildings and infrastructure in general as flexible as possible in order to meet the future – and unforeseen – needs of the growing number of urban dwellers. This means updating or building homes, offices, streets, metro and railway lines with the latest technology and according to the highest environmental standards.
It is a new approach to developing a city, as described in "Flexible Cities, the Future of Australian Infrastructure", a report by The Economist Intelligence Unit (EIU) commissioned by Salini Impregilo.
This flexibility can take various forms, from the design of a building to the development of an entire neighbourhood.
As for Melbourne, New York and Adelaide, they have taken on the challenge by encouraging the development of innovative projects inspired by the principles of flexibility and change.
Aquarevo: Intelligent Water Management
Located in a Melbourne suburb called Lyndhurst, Aquarevo is a joint initiative between property developer Villawood Properties and the South East Water utility to build more than 400 houses that can reduce water use by about 70%. Fitted with the latest in smart design and technology, the houses are part of what is likely the first integrated water system deployed on a wide scale, according to the EIU report.
The utility operates the gutters, rain water tanks and hot water systems of every house, as well as a centralised water recycling system. That way it can supply three types of water: rain, potable and recycled. For example, it supplies only recycled water for gardens and toilets given the fact that potable water is not required.
One innovative feature is the technology installed in the rainwater tank fitted at each house. By receiving weather forecasts, it can release water before the arrival of a heavy rainstorm to minimise the risk of overflows or flooding.
This ability to adjust to the changing environment has helped turn the neighbourhood into a case study for other cities to implement.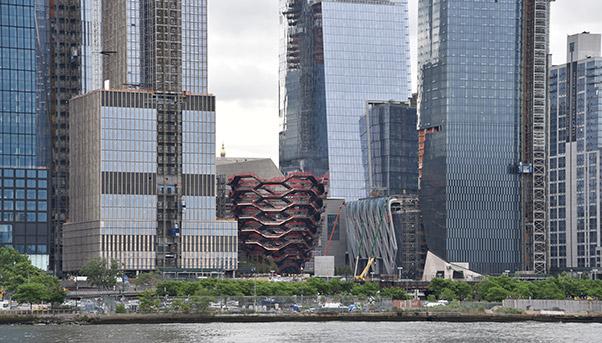 The Shed: A New Cultural Centre in New York
Located next to the High Line (a pedestrian park built on an old, elevated railway line) in Hudson Yards on the west side of Manhattan, The Shed will be a centre with a modular structure that will host artistic and cultural events when it opens in April 2019.
It will be unique because both its internal and external spaces will be flexible, able to change shape and size according to the specific requirements of an event. «Our basic view - whether it's with respect to culture or to city building - is (that) nobody's smart enough to predict the future», Daniel Doctoroff, the centre's president and chairman, is quoted as saying in the EIU report. «So you cannot plan to detail what's going to happen. Instead what you can do is, create the infrastructure. That might be physical, it might be digital, might be some ground rules, etc… that enable people to project their own ideas and innovations onto it as taste, technologies, trends begin to change».
The centre will cover 200,000 square feet on eight levels and have a telescoping outer shell that can be moved to shelter an adjacent 20,000-square-foot plaza to create another hall or theater seating 1,250 people. When the space is not needed, the shell can be moved back to its place over the centre, freeing up the plaza for outdoor use.
With smaller, interior spaces that will also be able to change their shape and size, The Shed promises to become another point of reference for the city's active cultural life.
Tonsley Innovation District: Flexibility at the Service of Innovation
It describes itself as the first innovative district in Australia, a reference point for the country.
Its purpose is very specific: help start-ups meet investors, researchers and other entrepreneurs to foster a dynamic and collaborative environment.
The state of South Australia, where Adelaide is located, has invested AUD$253 million in the district in the hopes that it will produce goods and services in strategic sectors such as software and renewable energy.
At the heart of the district is an old Mitsubishi car plant whose interiors have been transformed into modular spaces. Nothing is fixed, and the progressive expansion of its spaces is expected to reach 110,000 square metres of commercial space and 130,000 square metres dedicated to high-end manufacturing by 2027.
The building has received a 6 Star Green Star – Communities Certification from the Green Building Council of Australia for its concept of mixed-use urban redevelopment. Solar panels are atop its roof, while internal gardens are found under it.
It has been so successful in drawing talent and entrepreneurial vigour that even companies like Siemens AG and RDM Group – a parts supplier for electric vehicles – have opened offices on its premises.