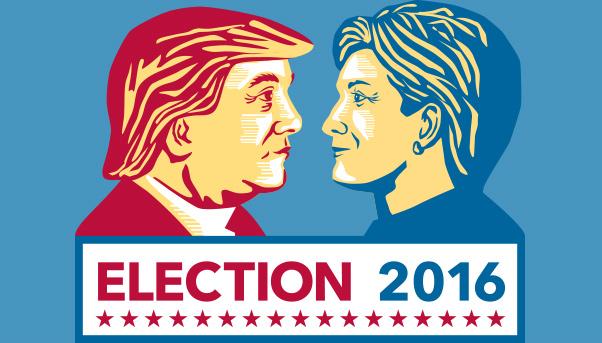 There is one thing agreed on by the two candidates for the American presidential elections on 8 November, Democrat Hillary Clinton and Republican Donald Trump: America's roads, bridges and railways are not in good condition, and that calls for a New Deal on infrastructure.
The Democratic candidate has proposed a federal government investment of $275 billion over five years, with a further 225 billion in loans, through the creation of a national bank for infrastructure. Hillary Clinton has also given assurances that the measure will be put to Congress within the first 100 days of her arrival at the White House. Where will the money come from? "Fiscal labour reforms," which will free up more resources for the government.
Donald Trump has also announced a swathe of infrastructure measures, claiming that Clinton's proposed funding will not be enough and that there is a need to think big: «Her number is a fraction of what we're talking about. We need much more money to rebuild our infrastructure,» the nominee of the party of limited government said last week in an interview on the Fox Business Network. «I would say at least double her numbers, and you're going to really need a lot more than that.»
Trump calculates that $1 trillion should be invested over the next five years, with no direct investment from the federal government but through a series of loans, and a fund: «The people should be putting money into this fund, it's an excellent investment and it would create jobs for many people,» said Trump. «We will have the money we need. We'll do a phenomenal agreement with lower interest rates,» added the billionaire, concluding that «The cash will also come from government bonds, US bonds.»
«We need to build the next generation of roads, bridges, railways, tunnels, ports and airports,» he announced when presenting his plan in Detroit, a city that symbolises the decline and rebirth of the USA.
This is a very hot topic, and one that has been broached by both candidates since the race for the White House began. The first to denounce the poor state of America's infrastructure networks was Clinton, during a speech given in Boston in 2015, when she outlined her plan for recovery.
«I don't have to tell you what a sorry state we're in,» Clinton said. «Our roads and bridges are potholed and crumbling. Families endure blackouts because our electric grid fails in extreme weather. Beneath our cities, our pipeline infrastructure—our water, our sewer, you name it—is up to a century or more old. Our airports are a mess. Our ports need improvement. Our rail systems do as well.»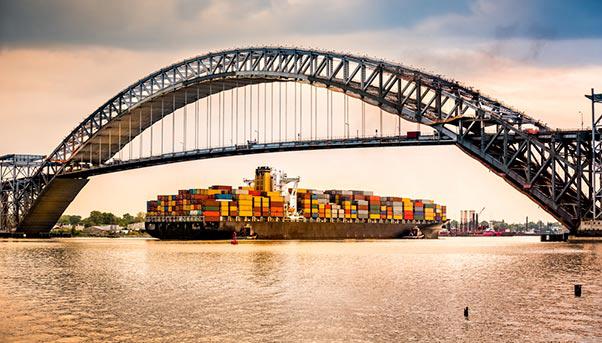 Clinton announced that her intervention plan will run alongside the programme approved by President Barack Obama: the last budget approved by Congress earmarked $305 billion over five years, to fund bridges, roads and rail networks.
It is a vital commitment, as Obama has emphasised several times over the past four years, and one that will enable the USA to continue to grow: «A country that looks to the future needs modern infrastructure that works. Ours is falling to pieces» the President has said several times, reminding people that «the alternative is to do nothing, and to stand and watch while jobs and businesses go to countries with outstanding infrastructure. First-rate employment needs first-rate infrastructure, fit for the 21st century.»
The jobs issue is another question on which both candidates have proclaimed their opinions on several occasions. Hillary's calculations, based on research done by the White House Council of Economic Advisers, show that every billion dollars invested in infrastructure creates 13,000 jobs.
A recent study published by the International Monetary Fund (IMF) makes a convincing case that "the time is right for a strong infrastructure push" in advanced economies such as the United States. While infrastructure is critical for economic efficiency and growth, the private sector often fails to make sufficient investment in infrastructure for several reasons, such as positive externalities, large start-up costs, and economies of scale. Thus, in many cases, the public sector can provide infrastructure more efficiently.
In reality, it was the American Society of Civil Engineers that raised the alarm on the deplorable condition of America's infrastructure: without immediate investment, says the ASCE, the United States risks losing 4,000 billion dollars by 2025, due to its defective infrastructure networks.
The solution? The ASCE believes that $3.6 trillion should be invested by 2020 – a sum much higher than the one proposed by both presidential candidates. The ASCE has given the United States' infrastructure network a rating of D+ - very low, in other words -, saying that there has been no intervention for too long.
The World Bank has also added to the concerns, ranking America in sixteenth place for the condition of its infrastructure, compared to the other advanced economies.
The USA's last major infrastructure plan dates back almost 40 years. In 1982, the then president, Ronald Reagan, authorised a redevelopment programme for the country's roads and railways, with a motto that is often quoted by other politicians: «Infrastructure represents a critical investment in tomorrow that we must make today.»