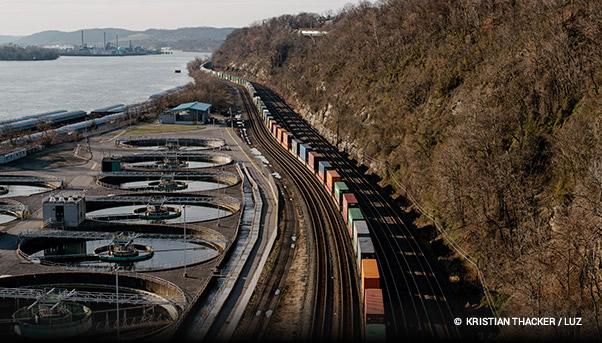 The story of America's railroads is the story of the development of the US economy. It is an enthralling story of adventure involving courageous pioneers, visionary investors and rugged laborers whose momentous project to link the two coasts in the late 1800s united the country more than any previous enterprise. It opened the West to travel, settlement, commerce and investment.
The first US railroad
It created the country's first big businesses and helped develop the financial markets as these businesses sought to raise funds for the laying of more track by issuing stock and bonds. Between 1871 and 1900, railroad construction reached fever pitch, adding 170,000 miles of track to the 45,000 miles that had already been laid, according to the website of the Library of Congress. By the turn of the century, four transcontinental railroads had been built following the completion of the first one in 1869.
History of railroads in the US: going West
Then, the train was being used by Americans to discover their country, generating up to 32 billion passenger miles per year. Americans were up and about, reconnecting with distant relatives who had followed Horace Greeley's call to head West. Cities were flush with new stations as the American people took to trains for business, leisure, and reunion.
Despite the advent of other forms of transportation like the bus and the car, America's railroads have endured, reasserting their usefulness through heavy investment.
In recent years, in the railroad the investment has been calculated at a rate six times higher than the manufacturer average. It is a trend that has seen railroads enjoy greater private investment in facilities, lines and equipment.
In 2015, privately-owned railroads spent nearly $29 billion on improvements. Their strength has always been their ability to serve people as well as freight. More than 80% of farms were once within 10 miles of a short line. They sent grain and cattle from the interior to the heavily settled coasts. As recently as 2001, railroads handled 28% of grain transport.
Intermodal Systems
But this figure belies the fact that railroads have shifted more towards freight and away from grain and passengers. Railroads have kept looking to improve their delivery services, competing with the trucking industry for a portion of the long-haul freight market.
Savvy lines are investing in new systems to become more attractive for trends in manufacturing such as just-in-time logistics. One notable development has been intermodal systems (also known as "container on a flat car") that improve cooperation with trucking companies.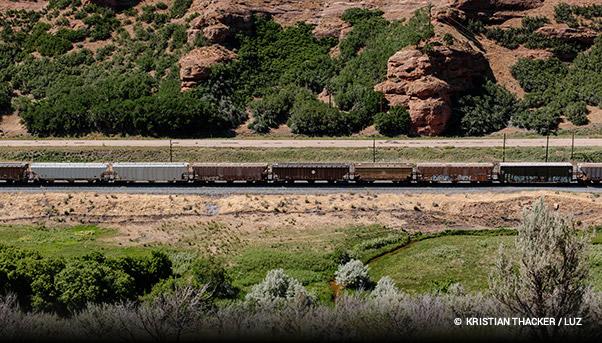 Symbol of Vitality
Following the lead of trucking industry forerunners like J.B. Hunt, who in 1989 partnered with the Santa Fe Railway (now BNSF) to provide pick-up of intermodals at origin and destination rail terminals, railroads have invested significantly in intermodals. According to the American Association of Railroads, intermodal volume by rail climbed to a record 13.5 million containers and trailers in 2014, becoming the single largest source of revenue for railway freight traffic. Private investors had already taken note. In 2010, Berkshire Hathaway acquired the Burlington Northern and Santa Fe Railway (BNSF) for $34 billion. Just four years later, BNSF would have an estimated value of $65 billion.
The railroad infrastructure put in place during the late 19th and early 20th centuries aided US rise as a world power and continues to sustain it, moving vital materials and goods across the country in ways no other mode of transportation can accomplish. The country grew up with the railroad. It grew moving goods and people to the Pacific, from the search for a geographical frontier to the discovery of an economic one.