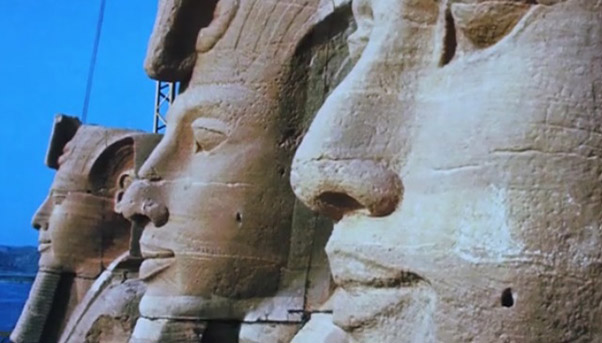 left Carrara when I was 26, and I was the youngest stone-cutter on the Abu Simbel worksite». Luciano Paoli is now 78 years old. He is one of the few people left with first-hand experience of rescuing the Ramesse II temples in Egypt, which was at risk of being flooded by the construction of the Aswan High Dam. He shared his story in this conversation with We Build Value.
«An Impregilo engineer stopped me while I was walking along Via Roma, Carrara's main street, and he asked me if I knew people willing to leave immediately for Egypt» he said. Carrara is world famous for its marble, the same that was used by Michelangelo himself. Paoli got on a plane a few days later with four other Carrara marble workers to take on a very delicate task: to cut the ancient temples at Abu Simbel into blocks, so that they could be dismantled bit by bit, moved out of harm's way, and reassembled elsewhere. This task was entrusted to the marble workers of Carrara, considered the best in the world.
«I started in the quarries as an apprentice at the age of 13, and at 14 I began working», he recalled. «When we first started out, our task was to bring water to the workers and to prepare the materials, and it was my first training in learning the trade».
By 1965 when the rescue was underway, you knew that trade perfectly. So then what happened?
«We left for Egypt at the start of October. I was one of four people from Carrara, and there were a lot of others from Garfagnana, and more from Vicenza. They were all experts in cutting marble. We were experienced in the quarries and this made us among the best in the world».
What was your first impression of Abu Simbel?
«I remember the desert, an endless desert, and the heat. It was boiling hot and it never rained. And then I remember the Nile. It flowed past us below in the valley, and we were in awe of its huge size. Our daily life took place almost completely on the worksite and in the village that had been built for all the workers. There was even a soccer field, a volleyball net, and court for bocce».
Can you describe a typical day?
«In the morning we would get up at 6:30 and go to the worksite. We worked all day, with a lunch break to take shelter during the hottest hours. In the evening we stopped and we had free time to meet up with the others».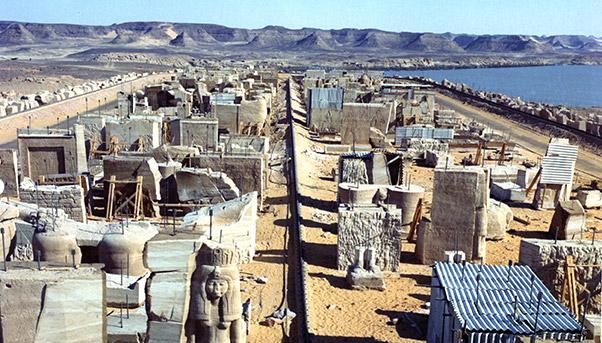 What was your job?
«To cut the temples into blocks. It was a complex and precise job because we had the fate of pieces of history in our hands. I remember that we used a marble saw called the Novello, a machine equipped with a 35 cm blade with diamond teeth. We had to cut the blocks in such a way that they did not break. We were paid to cut 30 blocks a month and when we were able to deliver more we were given a bonus».
Abu Simbel's was a large international project. What was it like to work with people from so many countries?
«It's one of the things I remember with the most nostalgia. We lived together with people from all over the world: Americans, Swedes, French, Germans, and we all really hit it off. In the evening we went out and went to the village, where the locals gave us a very warm welcome. We were all committed to a common goal».
Is there any episode that you remember in particular?
«One evening our cook went to get a goat from the village, and he had it killed on the spot and cooked it for dinner. There was a little rebellion because none of us wanted to eat a freshly killed goat. I remember that manager of the worksite was a German. When he arrived on the scene to see what all the fuss was about, he told us to stop making such a racket. And then he understood, and took our side».
And when did you come back home?
«I came back to Carrara after a year of work, and it was then that I discovered that the Abu Simbel rescue had become famous. It was all over the newspapers and on television».
What about that experience has remained with you?
«I have a wonderful memory of it. It was a great victory for the engineers who had the idea of moving the Temples, but also for those of us who contributed all that we had learned in the many years we spent in the quarries. After that year in Egypt, I traveled around the world continuing to do my job. Since then I have worked in Libya, in the Middle East and in many other places, but that experience has always remained with me».
And what do you do today?
«Today I am 78 years old, I have retired and mostly I just cultivate my vineyard. And yet I feel like a young man and I would still be capable of doing it all over again».