A multilateral development bank conceived for the 21st century. That is how the Asian Infrastructure Investment Bank (AIIB) defines itself. Backed by Xi Jinping, head of China's Communist Party, it is to promote development and interconnectivity in the region.
With $100 billion at its disposal, the AIIB has already set itself out as a player in every regard despite having been founded relatively recently. It can offer everything from co-financing to direct loans, equity investments to financial guarantees. For Xi as well as Chinese Premier Li Keqiang, the AIIB will help channel more resources, especially private financing, into infrastructure projects throughout Asia to create jobs, improve the business climate and increase the potential for economic growth over the medium to long term.
These are ambitious goals appear to reflect China's vision for the region. Regardless of this impression, the fact remains that Asia has a real need for infrastructure. This need is glaringly apparent when considering the demographic boom in countries like India and Indonesia where by 2025 the population is expected to reach 1.5 billion and 285 million, respectively.
In Jakarta like Mumbai or Bangalore, one constant of daily life are traffic jams, frequent blackouts and sewage systems on the verge of collapse: factors that contribute to hindering development and discouraging direct foreign investment. So it is not by chance that the projects that are already approved include the co-financing of a plan to improve access to public services in some Indonesian slums and the construction of a power plant in Myanmar.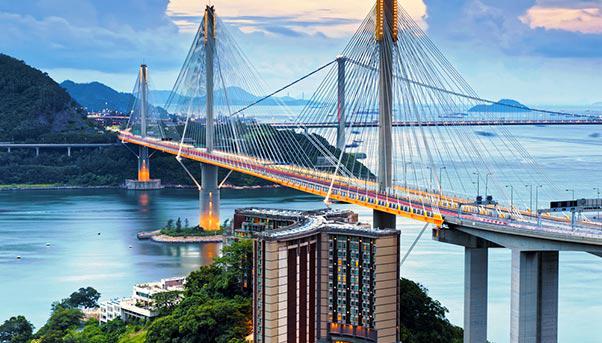 By 2020, the Asian Development Bank estimates that the region will need more than $700 billion to be invested every year in roads, bridges, dams, telecommunications networks and electricity, among other infrastructure. This huge amount reveals the challenges faced by countries as well as the big business opportunity for construction companies including Chinese ones, which are already active in Africa and more recently in Latin America.
At the AIIB, Beijing is the biggest shareholder with a 28.7% stake and 300,972 voting rights. Other countries with a significant weighting include India at 8.3% and Saudi Arabia with 2.7%. Europe is also present with the United Kingdom, Germany, France and Italy owning stakes. This variety of shareholders confirms the interest that exists for the Asian infrastructure market, which is destined in the coming years to grow thanks to public and private investments.