Shane Yanagisawa recognizes the sacrifices being made by his men working to improve the storm sewers of Washington, D.C., and he wants to show it by inviting a few of them to dinner on Christmas Day.
As project manager of the $253 million project headed by Salini Impregilo, he knows all of those who are foregoing a return home to their loved ones to stay on the job during the holiday season. They must keep up the pace of work to assure that the project stays on schedule. These workers are mostly foreigners, and many of them are far away from friends and family.
So Yanagisawa wants to invite a couple of them who have nobody with whom to celebrate this important Christian ritual.
"I'm going to take in any stray puppies that I find," he says. After 30 years in the tunneling business, Yanagisawa knows full well the strain that this kind of job puts on people's lives, often obliging them to leave their families behind to work on a project in a different country – sometimes on a different continent. "I have also found myself away on some site for Christmas," he says. "And I much rather be at the home of a colleague than at a restaurant."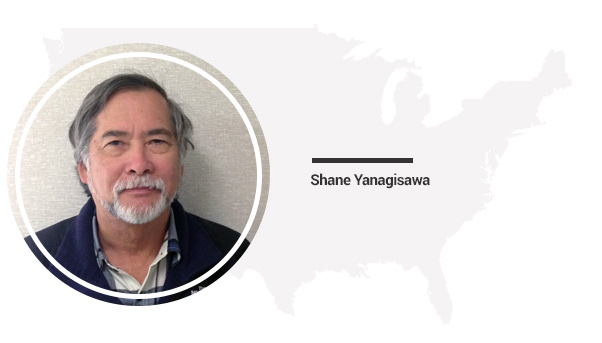 Yanagisawa also appreciates the team spirit that develops among men who work side by side for months underground, steering a massive machine as it bores through the earth to create a tunnel for a metro or, in this case, a sewer. This spirit generates a sense of belonging. It is something that is witnessed on many construction sites run by Salini Impregilo. People from different nationalities come together to work on a project to improve their lives of a community. When the site is in a remote location, the spirit is even stronger.
Yanagisawa says his wife will either serve turkey or something different like mussels and lobster.
The project overseen by Yanagisawa for Salini Impregilo and its partners is to help the U.S. capital stop polluting its rivers. It involves building a system of tunnels, sewers and other diversion structures to capture and treat sewage water. The idea is to reduce the pollution from combined sewer overflows to the capital city's nearby rivers like the Anacostia and the Potomac.
It's a big job that doesn't stop for the holidays.
One member of his team whom Yanagisawa wants to invite is a French engineer who cancelled his family's return to his home country. The engineer has to work on the installation of a huge machine that will bore one of the tunnels.
Alejandro Gomez, a technical office engineer, also intends to make room at the table for a few co-workers when he sits down for dinner with his family at his home in Washington, D.C. "They can share Christmas dinner with us," he says.
Gomez has yet to choose who to invite, but he has decided with his wife to do it even if the table will be crowded. He will be receiving his mother and in-laws from Honduras in Washington, D.C. for the first time.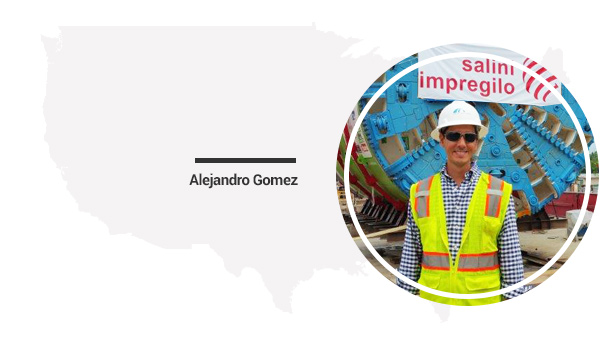 The two grandmothers will be cooking a traditional Honduran meal of mashed sweet potatoes, pork and tamales – a dish of starchy, corn-based dough wrapped and steamed in corn husk. It's typical of Mexico and Central America.
Gomez and his wife might cook a turkey – the tradition meal served in the United States. "We can combine both (traditions)," he says. "It will be a mixed Christmas."
If there's one thing that Gomez will expect from the co-workers whom he will eventually invite, it's their willingness to eat whatever is served them. "Hopefully they will like tamales… Otherwise they will have to pretend," he says jokingly.