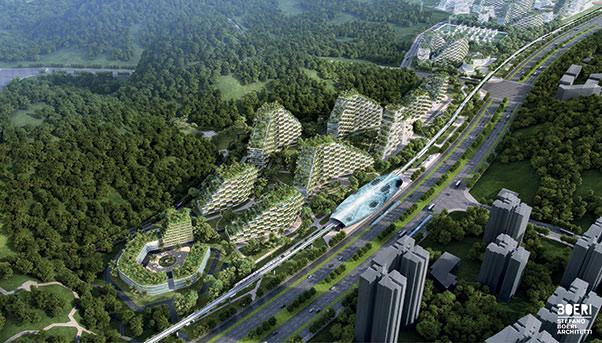 «Amuseum is a spiritual place». With these words, French architect Jean Nouvel explains the philosophy that inspired his design for the new Louvre Abu Dhabi, an exceptional structure, and a symbol of a deep bond linking the Middle East and Europe.
The Louvre Abu Dhabi is only the latest of many museums and architectural works that have become international attractions not simply for the artistic treasures they contain, but also for a physical structure expressing innovation, design and advanced engineering.
Such is the case with the Stavros Niarchos Foundation Cultural Center in Athens, designed by Renzo Piano and built by Salini Impregilo, with the Fondation Louis Vuitton and many other "buildings" that became works of art in their own right or symbols of a new way of thinking about architecture. This same message is transmitted by the Bosco Verticale, designed by the architect Stefano Boeri with the idea of bringing living nature into the structure of a building.
The Louvre Abu Dhabi was designed so that the building interacts with sky, water and sand. The Stavros Niarchos Foundation Cultural Center on the other hand seems like it was designed by wind and water; the buildings that you design, like Milan's Bosco Verticale, call for nature to play a huge role.
Does this confirm that the world's leading architects are tapping into an increasingly widespread desire to return to a narrative about the environment and nature?
«This is certainly one way of interpreting architecture, but not the only one. As the recent opening of the Louvre Abu Dhabi shows, nature is today and always has been a reference point for architecture that from time to time tries to copy it, or even camouflages itself, making nature into a generator of forms that architecture then interprets.
The difference between the Bosco Verticale and many other works is that we incorporated living nature -- and therefore not stones, rocks, earth -- but trees and plants, and we made them become an integral and essential part of the architecture itself».
The year 2017 marked the 20th anniversary of the opening of the Guggenheim Museum Bilbao, designed by American architect Frank Gehry. Could we say that the Guggenheim changed the way that museums are looked at, and ushered in a new season where architecture and art each serve one another?
«The Guggenheim is certainly an important example, but even if we look farther into the past we can find numerous episodes of museums powerful enough transmit an artistic message. I'm thinking of the Centre Georges Pompidou in Paris, which was inaugurated 20 years before that, and designed by Gianfranco Franchini, Renzo Piano and Richard Rogers. What was exceptional about the Guggenheim Bilbao was its capacity to show how a great work with its symbolic force can regenerate an entire city, and become an element that marks a turning point in a city's social, cultural and economic life.
In a short time period the Guggenheim, thanks to its architectural value, became a very powerful sign, a sort of unexpected confirmation of the power of the collective imagination welded into a single object. Luckily every so often an architect comes along who can create a work that manages on its own to express an entire city's yearning for a new start and a comeback».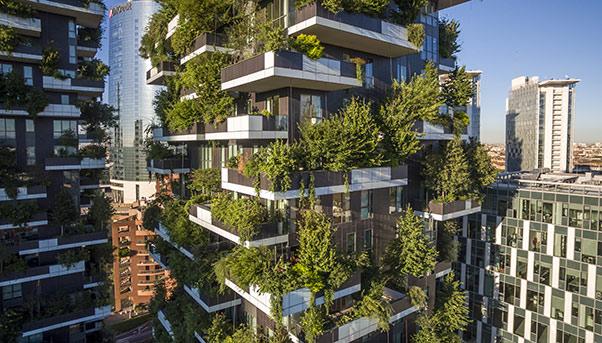 The new Acropolis Museum in Athens, the Whitney Museum of American Art in New York City, the Dongdaemun Design Plaza in Seoul and the Fondation Louis Vuitton in Paris. Do these examples prove that a museum, when it is also a great work of architecture, can increase the grandeur and allure of a work of art?
«I don't think that architecture mechanically becomes art. A work's artistic dimension comes from the perception of the audience and of critics, but not in an intentional way. Then there are architectural works that become symbols in and of themselves, but that has nothing to do with their ability to contain other works of art. Museum spaces today are inspired by diverse philosophies. Some people work more on the concept of a neutral space, with others try to place the art in relation to chromatic diversities».
What part of the world today do you think has the most awareness about investing great works of art and culture?
«I work in lots of corners of the world and meet an incredible amount of different people. I can say that there is no one place where people work better or worse. We work a lot in the Netherlands, where we are building three important buildings; we work very well in Paris but also in Albania in Tirana, which is seeing a lot of development right now. We're also working in at least ten cities in China, which is obviously a completely different world from ours. And then in Switzerland, in South America, and each world has its own complexity, variety and richness in the questions asked of architecture. Above all much depends –rather than on countries—on the specific characteristics of individual cities».
In 2015 the Bosco Verticale won an award for the world's most innovative skyscraper from the Council on Tall Buildings and Urban Habitat. This raises the question of whether it is possible to transform cities into works of art too.
«The Bosco Verticale interprets a broad trend that welcomes a new relationship between living nature and city spaces. The building pushes the concept forward with a very strong act, which is to place 21,000 plants that pop up towards the sky in a city as dense as Milan. This characteristic became a symbol of how Milan wanted to redeem an environmental situation that's still very difficult, by making a green investment. It is no coincidence that right now we are working on an appeal for urban forestation that will be launched ahead of the World Forum on Urban Forests organised by the UN's Food and Agricultural Organization in Mantua Italy in November 2018».
The Bosco Verticale is not just a building, but perhaps is also a manifesto. A new philosophy of architecture, aware of the environment to the point where it interacts in such a strong way with it?
«It certainly is. At the beginning there was a lot of skepticism, as there always is when something completely new is being built. Instead today there is a lot of attention, a huge amount of pride, and many Milanese even see this building as a redemption. It is a building that sparks awe, joy and fun at the same time. By way of confirmation I can say, and this makes me very happy, that I get a lot of letters and drawings from children who recreate the Bosco Verticale according to their own imagination».
Perhaps this is the challenge for leading architects, to give development a new face?
«I think we have two big challenges ahead of us: the first is the question of poverty which is tied to how we live in cities. We live in cities where there are conditions of want and extreme suffering, and this is something that must be faced by architects too. The other central theme is climate change. We must take immediate action, before the situation becomes dramatic in the next 50 years. And architecture can give valuable help here as well».