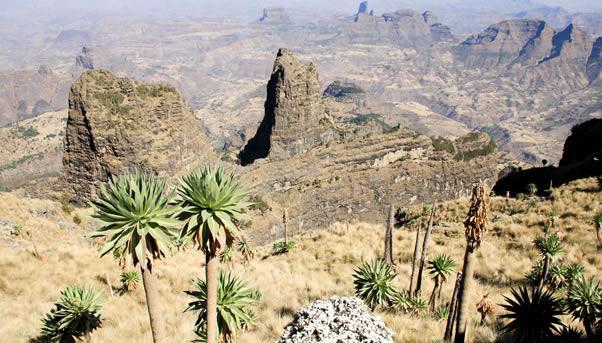 The Grand Ethiopian Renaissance Dam (GERD) is under construction in Ethiopia on the downstream reaches of the Blue Nile River, near the Sudanese border.
Once completed, it will be one of the largest dams in the world.
The project provides several benefits both for Ethiopia and the downstream riparian countries.
Our focus story is about one of these benefits: GERD's Hospital, Health Services for Everyone!
There is a story within a story at the GERD.
A story that tells how a majestic construction project has already had a positive impact on the local populations - even before its inauguration. The Salini Impregilo Group, with this project, has employed directly and indirectly 15,000 people. Of these, 93% belong to the local communities. The Group has also carried out approximately 60 initiatives in the last three years. Among these, the creation and management of schools, roads, water supply systems and sports structures. This has enabled the Group to establish a close bond with the local territory, which has improved even more thanks to the supply of free health services to the local communities.
In 2012, 5,400 people benefited from a variety of treatments; 6,700 in 2013; while in 2014 8,700 were treated, 9,000 paid visits and 1,800 had laboratory tests done.
The health system established by the Salini Impregilo Group is composed of a hospital and four satellite clinics. The hospital, which was completed last year, has 20 beds. Everyone has access to them: foreigners, residents and people living in nearby villages.
The quality of the service offered is very high: the instruments, for example, arrive from Italy. There are six ambulances and 71 medical staff members who do shifts in order to guarantee a 24-hour service, seven days a week.
The enormous construction site is situated 500 km northwest of the Ethiopian capital, Addis Ababa. It is a centre that vitalize the surrounding territory. The hospital is acknowledged as being a structure of excellence by the local health authority. Most importantly it is part of those initiatives included in the Millenium Development Goals of the United Nations that are deemed to be very significant for the development of underdeveloped countries.
In this case, the structure is composed of a health officer, supported by competent medical staff, who constantly assist the community. It also tries to prevent the onset of HIV and tuberculosis as well as consultancy services. Doctors carry out vaccinations, in total coordination with the local health authorities.