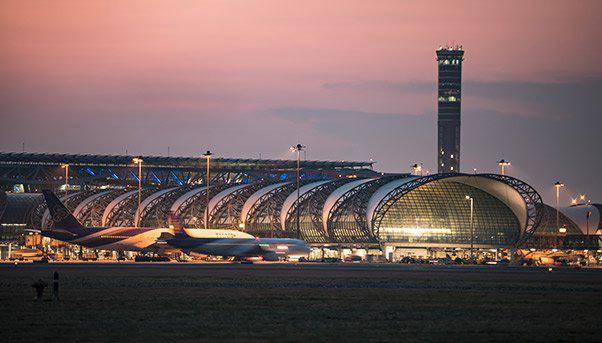 Institutional investors are ready and willing to bet on infrastructure.
Insurers, asset managers, pension funds and other investors of the category have either put money in the sector or are considering doing it, given the visibility it offers in terms of risk and yield.
In a survey of 140 institutional investors published by consulting firm Preqin, 89% of them said their investment in the asset class met or exceeded their expectations in 2016. This kind of performance has resulted in nearly the same number of those surveyed - 88% - saying they planned to commit the same or more capital in infrastructure in 2017.
The numbers speak for themselves: In 2015, a record $60 billion in capital was distributed back to investors, nearly double the previous record of $31 billion the prior year.
In light of these results, everything points to infrastructure as having a growing presence in the portfolio of institutional investors in the coming years.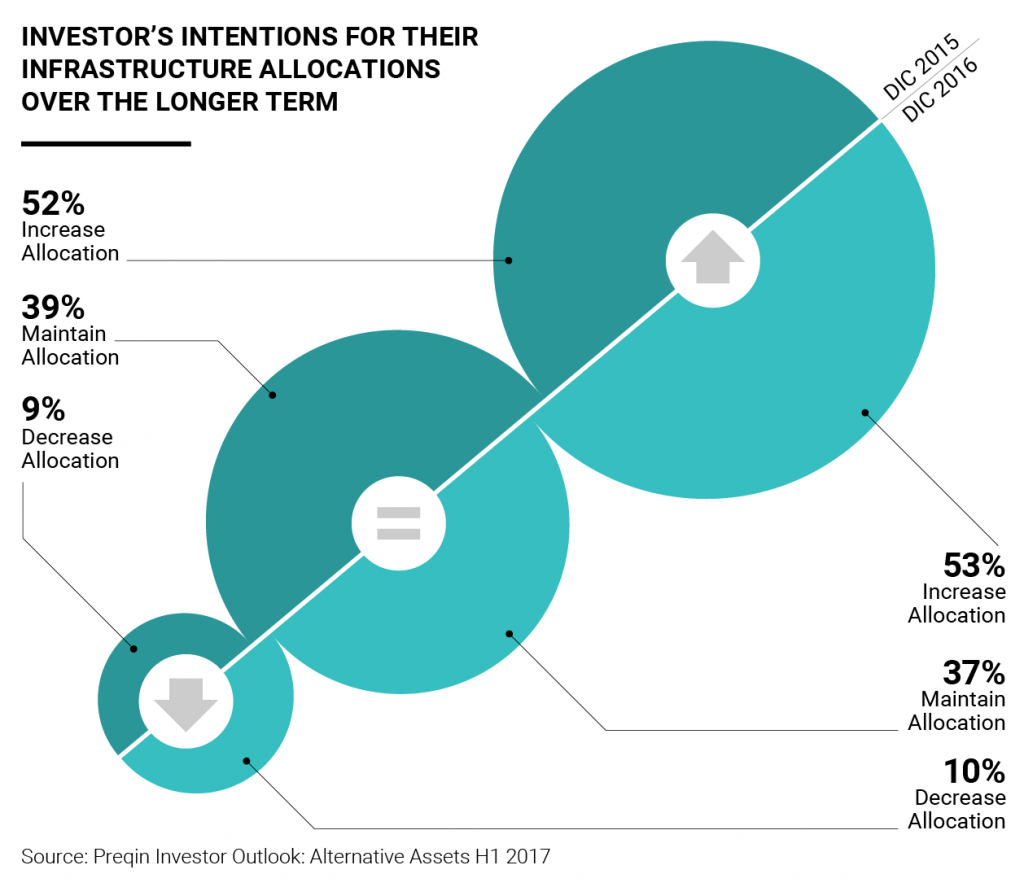 Preqin investor outlook ""alternative assets h1 2017"": thousands of Investors
Interest in infrastructure as an asset class on the part of institutional investors has grown significantly since 2013, according to Preqin. The number of those who have put money into it has risen by 116% between 2013 and 2017 to more than 2,900 investors. By January 2017, private pension funds made up the biggest group, representing 17% of the total. Public pension funds followed at 15%, private wealth managers at 12%, foundations at 10%, insurers at 9%, endowment funds at 8%, banks or investment banks at 7%, asset managers at 7% and others 15%.
When it comes to the biggest investor in the infrastructure sector, Abu Dhabi Investment Authority takes the lead, with a good part of its $23.8 billion portfolio in the Middle East.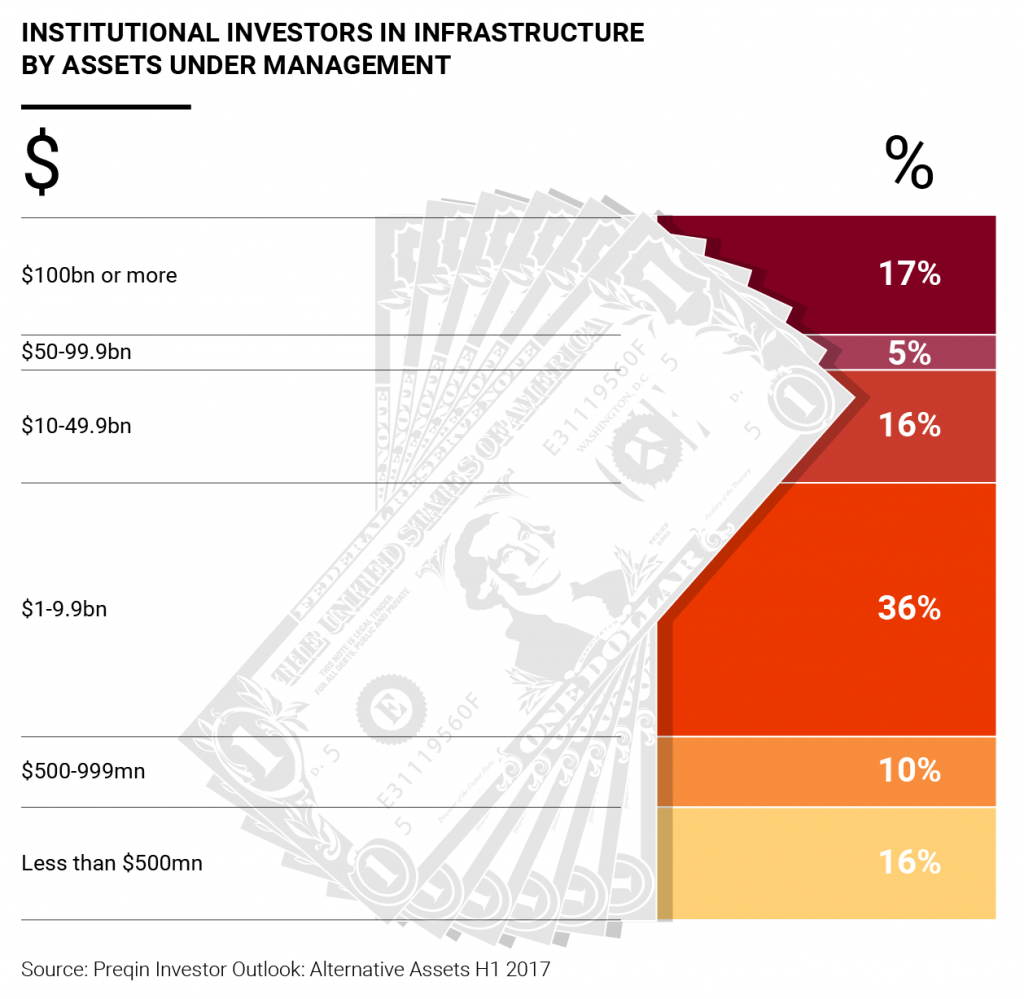 Institutional Investors in Infrastructure: Energy as Favorite
Interest in infrastructure on the part of institutional investors can vary, even though there are some kinds of infrastructure that appear to be a favorite among many of them, attracting larger amounts of money. Renewable energy is one of them, seen by many investors as offering the best opportunities, Preqin shows. Then there are the traditional energy sources, followed by transport and utilities.
North America is the reference market according to Preqin's investor outlook
For investors, North America is still the market of reference. Not only does it offer more opportunities but it is also home to many of those institutional investors interested in infrastructure. Among those surveyed by Preqin, the region is followed by Europe, then Asia. Australia, New Zealand and the Pacific islands follow, before the Middle East and Latin America are considered.