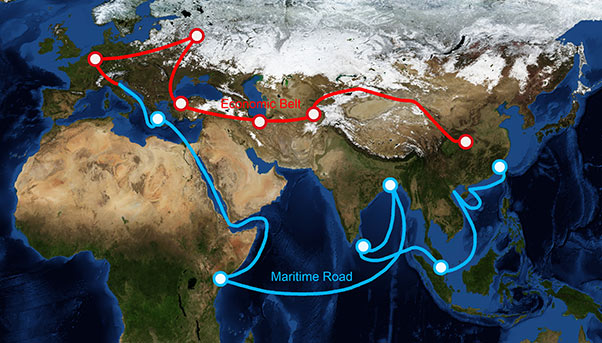 China is giving a renewed impetus to an ambitious initiative to revive the Silk Road and the fortunes that it once brought by pledging more than 842 billion yuan ($124 billion) in additional funds to promote trade and development among the countries along the historic route.
Chinese President Xi Jinping announced his country's commitment at an international summit held in Beijing earlier this month, saying the Road, which had enabled trade between Asia and Europe for thousands of years, had the potential to return to being a purveyor of prosperity.
«History is our best teacher,» he said in a speech before scores of country leaders and heads of multilateral organizations like the World Bank and the Asian Infrastructure Investment Bank (AIIB). «The glory of the ancient silk routes shows that geographical distance is not insurmountable. If we take the first courageous step towards each other, we can embark on a path leading to friendship, shared development, peace, harmony and a better future.»
First of its kind
His speech marked the beginning of the two-day event. Entitled the Plenary Session of the Belt and Road Forum for International Cooperation, it was the first of its kind since Xi announced the initiative in 2013, reinforcing the importance that his government was giving it.
Formally known as the Silk Road Economic Belt and the 21st Century Maritime Silk Road Initiative, it has become Xi's singular foreign policy, a means to consolidate China's role as an economic hub for the region and beyond. By encouraging investment in infrastructure such as roads and railways, the Initiative would strengthen the economic bonds between the world's second biggest economy and neighbouring countries like Vietnam, Pakistan and Tajikistan. But these bonds have been interpreted by sceptics as another way for the country to extend its geopolitical influence. It is nevertheless the latest example of China assuming the role of a global power after decades spent developing its own economy. It invested massively in areas such as infrastructure to support its growth. Projects included the Ertan and Xiaolangdi dams, both built by Italy's Salini Impregilo.
Fruitful results
Since the Initiative was launched four years ago, more than 100 countries and international organizations have leant their support to it, Xi said in his speech.
China has signed 40 cooperation agreements with more than 40 countries and international organizations.
Work on projects like a railway between China and Laos have accelerated, while the time to clear through customs farming products from Kazakhstan and other Central Asian countries bound for China has been reduced by 90%.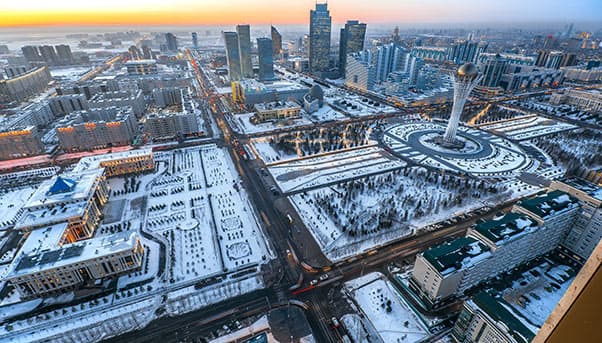 Total trade between China and other "Belt and Road" countries in 2014-2016 exceeded $3 trillion, while China's investment in these countries surpassed $50 billion.
Chinese companies have also set up 56 economic cooperation zones in more than 20 countries, generating some $1.1 billion of tax revenue and 180,000 jobs for them.
And the AIIB, a relatively new entity backed by China, has provided $1.7 billion of loans for nine projects in "Belt and Road" participating countries.
«These fruitful outcomes show that the Belt and Road Initiative responds to the trend of the times… and meets people's needs,» Xi said. «It surely has broad prospects.»
Xi called on more countries to embrace the Initiative, saying these initial results showed the potential that it had to bring more economic prosperity.
Peter Thomson, the president of the United Nations General Assembly who attended the summit, leant his support. «We have no doubt the Belt and Road Initiative will bring enormous benefits to all involved in it,» read a statement. «The Belt and Road (Initiative) will (give a boost to)… economic growth, employment, poverty reduction, and expansion of trade and investment among the countries along the Belt and Road.»
A renewed impetus
To emphasize his government's commitment to the Initiative, Xi pledged another 842 billion yuan ($124 billion) to it. Of the total, the China Development Bank and the Export-Import Bank of China would provide a combined 380 billion yuan ($55.6 billion) to special lending schemes for infrastructure and industrial development. Meanwhile, the government would give an additional 100 billion yuan ($10.6 billion) to the Silk Road Fund and encourage financial institutions to do overseas business worth 300 billion yuan ($43.9 billion). The Fund was created in 2014 to finance infrastructure and other projects linked to the Initiative.
«We will actively promote supply-side structural reform to achieve sustainable development, inject strong impetus into the Belt and Road Initiative and create new opportunities for global development,» he said.
Emphasizing the success of the summit, Xi said China had signed business and trade cooperation agreements with more than 30 countries, and entered into consultation on potential free-trade agreements with some of them.
But Xi said those who decided to join China in the Initiative would have to respect five principles, which he said were essential for it to be a success over the long term. Those principles were: peace, prosperity, openness, innovation and connection.
«A solid first step has been taken in pursuing the Belt and Road Initiative,» he said. «We should build on the sound momentum generated to steer the Belt and Road Initiative toward greater success,» he said.