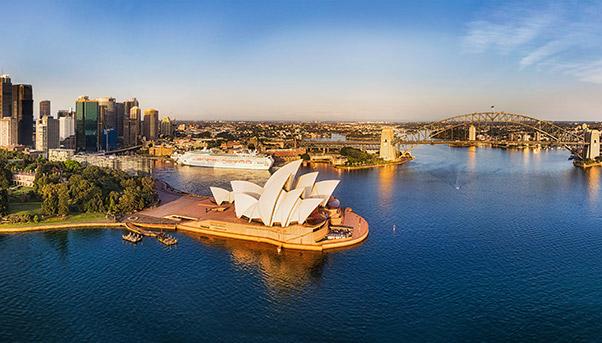 In many ways, Australia is a model of urban development, with its main cities – Sydney, Melbourne, Brisbane and Perth – serving as examples of how to become more flexible in order to prepare for the changing demands of a growing population.
It is a model that other cities, if not countries, are bound to emulate, given the latest global trends. One person out of every five lives in a city with more than one million residents. The proportion is expected to grow. By 2050, 2.5 billion people are seen migrating from rural to urban areas as they seek a better life. The fact that 85% of the world's gross domestic product is produced by cities easily explains the draw they have as places to live and work.
Australia is one place where this demographic boom is being playing out. By 2046, its cities will be much bigger than they are today: Sydney is seen growing from five million to 7.5 million; Melbourne from 4.5 million to 7.3 million; Brisbane from 2.5 million to five million; and Perth from two million to 4.2 million.
The only way for this growth to be sustainable is if these cities prepare themselves with investments in flexible infrastructure, according to "Flexible Cities: The Future of Australian Infrastructure", a new report by The Economist Intelligence Unit (EIU), a division of the magazine of the same name. The report was commissioned by Salini Impregilo and presented at an event held at the University of Technology Sydney with Carlo Ratti, an expert in new technologies applied in town planning, architect and engineer, director of the Boston MIT Senseable City Lab and founder of the Carlo Ratti Associati - CRA Office (Turin and New York).
The findings are that only with a long-term investment plan in infrastructure and technology can cities improve and expand their services and preserve the high standard of living for which they are renown.
Flexibility as Development Model
Signs of growing pressure are already evident. For example, traffic congestion, a perennial problem for cities throughout the world, costs the Australian economy AUD$16.5 billion a year in lost productivity, according to the Bureau of Transport, Infrastructure and Regional Economics. It could rise to 35 billion by 2031 if nothing is done. The problem is most pronounced in Sydney and Melbourne where at peak hours commuting times by car rise by 50%.
The report says Australia has shown itself to be willing to embrace the latest trends in the infrastructure industry to design, build and maintain infrastructure in a cheaper, faster and safer way.
The aim is to make its cities more flexible, able to adapt to the changing needs of its residents – needs that will often only manifest themselves in the future. It is an approach to building infrastructure that has come to be known as "future proofing", according to the report.
«Australia is well placed to wrestle with the challenges it faces, and, as it navigates infrastructure challenges earlier and with greater urgency than some other countries, could be a model for how other countries… can build smarter, more flexible, next-generation infrastructure in their cities», it reads.
Technology and Infrastructure to transform cities
Physical infrastructure (metros, bridges, roads, railways) and new technology still play their part in making cities more flexible, according to the report.
The approach is manifested in many ways, such as doubling the capacity of roads and railway lines without having to physically expand their respective networks, thereby avoiding further urban sprawl. In Melbourne, rail and metro networks are being upgraded with control systems to allow trains to adjust their frequency according to passenger flows. At peak times, for instance, they will run closer together. The same is being done in Perth, where the frequency of train service could be increased by 150% along the same amount of track, according to the report.
Sydney Metro is the biggest public transport project in the country that will expand the city's links to surrounding precincts with new light rail lines. Once it is completed in 2024, it will have 31 metro stations and 66 kilometres of rail. Train service capacity for entering the city centre will increase from about 120 trains an hour to up to 200 beyond 2024 - an increase of up to 60%.
Up the coast, Brisbane is preparing to invest in a two-line metro network for AUD$944 million. But such is the foresight of its city officials that they are already talking about quadrupling its capacity before construction of the network has begun. In fact, officials have not even chosen the builders to do it yet.
From the cities a model for an entire country
The future of infrastructures in Australia is therefore mapped out and accompanied by a real ferment – as the Report from the Economist Intelligence Unit certifies – commencing from the cities to subsequently involve the whole country, also thanks to a legislative system that encourages the involvement of international investors.
The Report comments that, «The Federal Government and local authorities are open to the adoption of best international practices and have helped improve the legislative system considerably. This has led to an appealing market open to international investors, which encourages both competition and innovation».
However, the Report warns that enterprises or funding are not enough to achieve these objectives – expertise is also required. This is currently the only sore point in a country that appears currently appears to be work in progress for the future. This work needs experts equipped with a number of STEM competencies, i.e. science, technology, engineering and maths.
This is a gap that exists but which authorities, universities and businesses alike are working on to bridge and to thereby give further proof of a development model designed to look to the future.