New South Wales is spending a record amount of money on infrastructure and it is joining other states in Australia in calling on the federal government to join them in their efforts to keep the economy resilient.
At 28 years, the country has had a longer growth cycle than any other in the world. But its ability to prolong it is coming into doubt as signs of the economy slowing down are appearing.
New South Wales, the state with the biggest population and economy in the country, is investing a record AUD$93 billion in infrastructure during the next four years. The highways and light rail lines that it is having built will not only create jobs but also make existing ones more productive. Sydney Metro, for instance, will improve commuting between the centre of the city and the periphery to avoid having people waste valuable time in traffic – let along create more air pollution with their cars.
On July 3, Dominic Perrottet, the state's treasurer, was quoted by a number of news outlets such as The Sydney Morning Herald as calling on Prime Minister Scott Morrison to increase the federal government's commitment to infrastructure spending.
Even the Reserve Bank of Australia, the country's central bank, is joining in. After announcing a cut in interest rates to a record low of 1% early this week, the governor said the federal government had to recognise that monetary policy was not enough to reduce unemployment and help raise wages.
The importance of infrastructure investment to the health of a country's economy is confirmed by the International Monetary Fund. The multilateral organisation calculates that money spent on roads, bridges and other infrastructure in an advanced economy equal to 1% of gross domestic product produces, on average, a 1.5% increase in GDP over four years.
Perrottet was just as specific in describing the benefits of this kind of spending when he presented the state government's 2019-2020 budget in May. «Underpinned by the Government's record infrastructure program, public investment is expected to contribute a (half) a percentage point a year to economic growth this year and over the next two years, which is around five times its historical average», reads a document detailing the budget's measures.
The document also acknowledged the weakening of the state's economy, forecasting real gross state product to dip slightly below trend at 2.25% per year in financial years 2018-2019 and 2019-2020.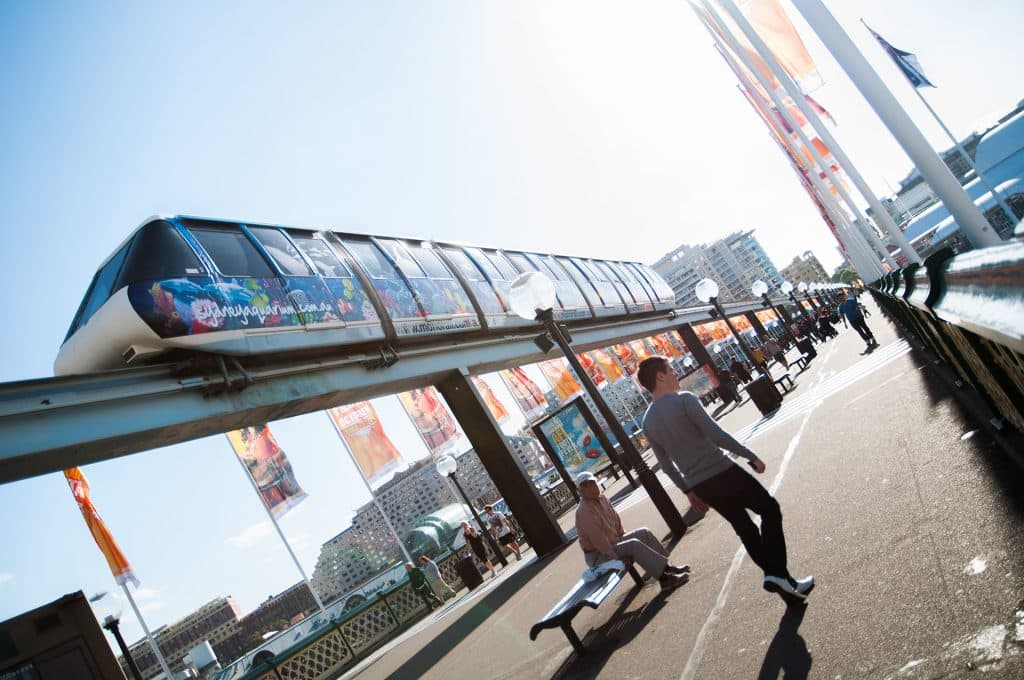 Priority in Public Transport
Of the record AUD$93 billion that the New South Wales government plans to spend on infrastructure during the next four years, nearly 60% is going to transport: $32.2 billion for public transport projects and $23.4 billion for roads.
Among the various public transport projects it is overseeing, Sydney Metro is the biggest. The first of the three light rail lines that will comprise it, Sydney Metro Northwest, opened in May. Its bridge and viaduct were built by Salini Impregilo. Construction on Sydney Metro City & Southwest, is underway, with tunnel construction to be completed by 2020. This second line is to open in 2024. Work on the third and last line, Sydney Metro West, is to begin in 2020 at a cost of AUD$6.4 billion. It will connect central business district of Sydney with the nearby precincts of Parramatta. Andrew Constance, the state's minister for transport and roads, says Sydney Metro West will more than double the existing rail capacity and reduce travel times to just 20 minutes.
Other projects include the Parramatta Light Rail, the North South Metro Rail link and the Western Sydney airport.
As for road projects, there is the AUD$4.1 billion WestConnex motorway along with the M4-M5 link and Rozelle Interchange in Sydney.
Other states such as South Australia are also spending massive amounts of money on infrastructure to keep up with population growth. It plans nearly AUD$12 billion for roads, level crossings, highways and intersections.