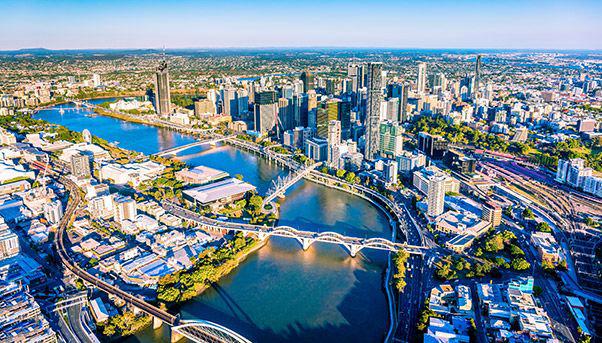 Such is the foresight of Australia's biggest cities that one of them, Brisbane, is already talking about expanding a metro system that it has not even started building.
It is just one of many examples of the sense of urgency that these cities are sharing as their populations grow in tandem with their respective economies.
In a bid to avoid the problems associated with growth jeopardise the high standard of living for which they are reknown, Brisbane and other cities are investing billions of Australian dollars in infrastructure. They want to have their roads, railways, metro lines and airports ready to meet the needs of future generations.
With the support of state and federal governments, they are also talking about what they plan to do after their projects come to fruition.
In Brisbane, Australia's third most populous city, officials completed funding for the AUD$944 million metro project – known as Brisbane Metro - in May after the federal government confirmed AUD$300 million for it in its latest budget.
Although the city has yet to choose the builders for the two-line network, its officials are already restless about what to do next.
Deputy Mayor Adrian Schrinner recently spoke of a possible AUD$20-billion expansion of the network to quadruple its capacity by 2043. «The first two metro lines are just stage one and there will be stages 2, 3, 4 and 5», he was quoted as saying in an October 10 article published in the Courier Mail, Brisbane's main newspaper. «The critical thing is to have a pipeline of projects beyond (this one)».
In an October 17 article published in the Brisbane Times newspaper, Schrinner said the city had received bids from five consortia for the first stage of Brisbane Metro.
The city expects to announce the winner next year. Subject to approvals, construction would begin soon afterwards with the aim of having trains run along the lines by 2023.
Announced in 2016, Brisbane Metro is to address the congestion problems faced by the city's bus network, which is operating at full capacity. Due to its own constraints, the rail system has been unable to help.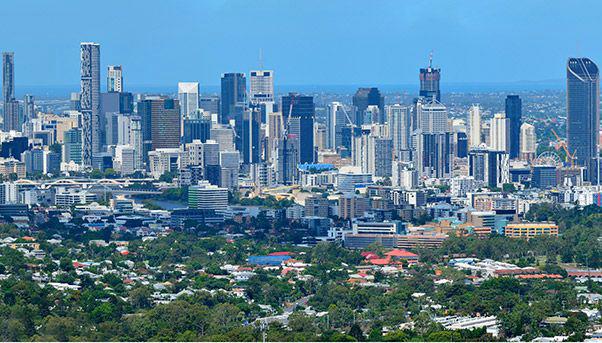 «Brisbane Metro represents the next step in public transport for our city, ensuring we can meet the increasing demand for fast, frequent and reliable travel to the inner-city», reads a forward by Lord Mayor Graham Quirk in a 2017 city document that states the business case for the project. «That's why I announced Brisbane Metro, a high-frequency public transport system designed to cut travel times and reduce city centre bus congestion».
Brisbane Metro's two lines will cover 21 kilometres, connecting downtown – known as the Central Business District, or CBD – with the southern suburbs, and north and west ends.
They will together have 18 stations, many of them with connections to bus and rail services.
Sixty vehicles will run along the lines, each with a capacity of up to 150 passengers.
Their frequency will be every three minutes during peak times.
«Together with other initiatives, such as the…proposed Cross River Rail project, Brisbane Metro presents a once-in-a-generation opportunity to improve the way people travel to and within Brisbane, supporting future population and economic growth across the region», reads the document. The Cross River Rail is another project about to be launched by the city. It is a 10.2-kilometre underground rail line that will pass through the CBD.
By 2041, the city will be home to more than 1.4 million people, an increase of more than 27%, it explains. «Brisbane's economy will provide 1.2 million jobs for the wider region, with growth in health, education, retail and tourism sectors generating increased travel demand into the city and surrounding precincts».
Emphasizing the economic benefits of the project, it says Brisbane Metro is expected to return AUD$1.91 of benefits to the region for every AUD$1 spent to build it.
«(The Brisbane Metro) will improve regional accessibility to Brisbane, increase the attractiveness of public transport, and reduce dependence on private vehicle travel, supporting jobs and population growth across the wider region», it adds.
Without new investment, the document warns there would be insufficient capacity to support future population and employment growth and maintain Brisbane's status as a desirable place to live.