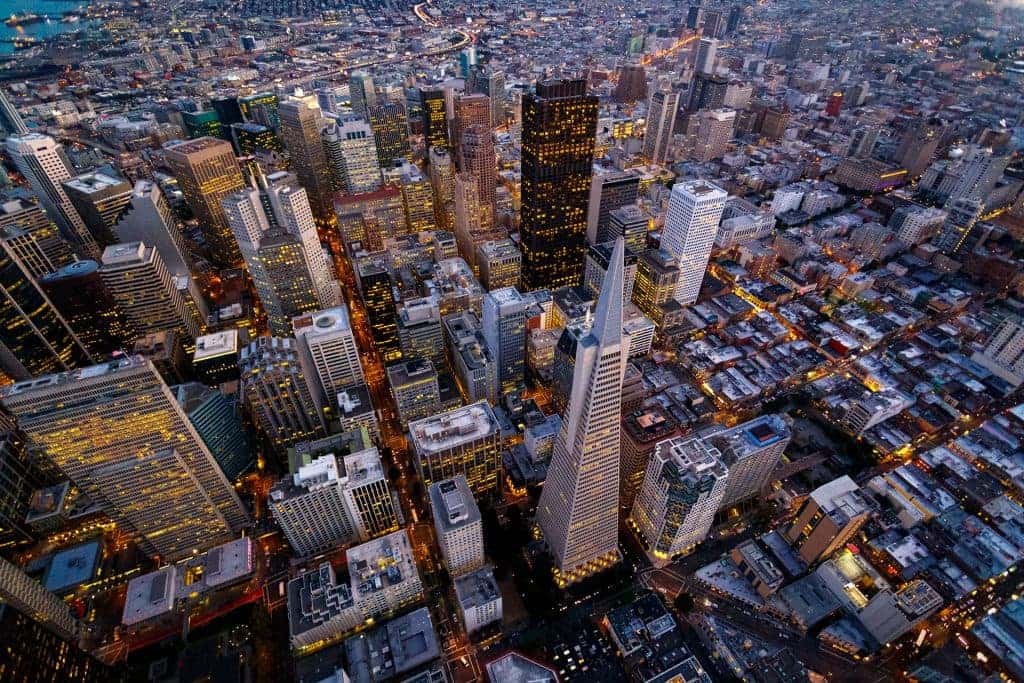 The skyline of big American cities is much like an image in perpetual motion. Last year, according to the Forbes business magazine, property developers put more than $600 million on the table to redesign and reshape the appearance of the largest metropolitan areas. New York, Dallas, Houston, Atlanta, Miami, Seattle and many others are experiencing a construction boom. But it is no longer business as usual, for the rules of the game are progressively changing.
Briefly put: the desire to build ever taller skyscrapers appears to be losing strength. The trend, which has been growing of late, recently became clearer in New York.
«Glass and steel skyscrapers are the main cause of pollution in the city and contribute so much to global warming», said New York Mayor Bill de Blasio in announcing stricter rules on their construction to make them more environmentally friendly.
De Blasio's announcement of a Green New Deal programme, linked to his presidential ambitions and in sharp contrast with the priorities of U.S. President Donald Trump's administration, is aimed at reducing the city's harmful emissions by 20% in 2030 and 80% in 2050. Any skyscaper, he explained, would have to be as energy efficient as it is tall.
De Blasio's announcement follows criticisms of the environmental impact of Hudson Yards, the massive real estate development that opened on mid-March on the west side of Manhattan. The $25-billion urban complex, which include offices, luxury residences and shopping arcades, was designed to rise to 1,337 feet (407 metres). But its peak was eventually lowered to 1,268 feet (386 metres).
Debate also surrounded the reconstruction of the Word Trade Center, with the new One World Trade Center tower that was supposed to rise up to 1,396 feet (425 metres) and reach 1,776 feet (541 metres) with its spire. That final height was accepted because 1776 is also the year the Declaration of Independence was signed.
As a result, One World Trade Center holds seventh place among the tallest skyscrapers in the world, behind the likes of Burji Kalifa in Dubai (2,717 feet or 828 metres), the Shanghai Tower (2,073 feet or 631 metres) and the Abraj Al- Bait Clock Tower in Mecca (1,971 feet or 600 metres).
Heights that will be exceeded next year when the 3,280-foot (one kilometre) Jeddah Tower in Saudi Arabia is completed. Others like the Bank of America Tower and other New York jewels such as the Empire State Building or 432 Park Avenue will be surpassed by many other super skyscrapers under construction in the Arabian Peninsula.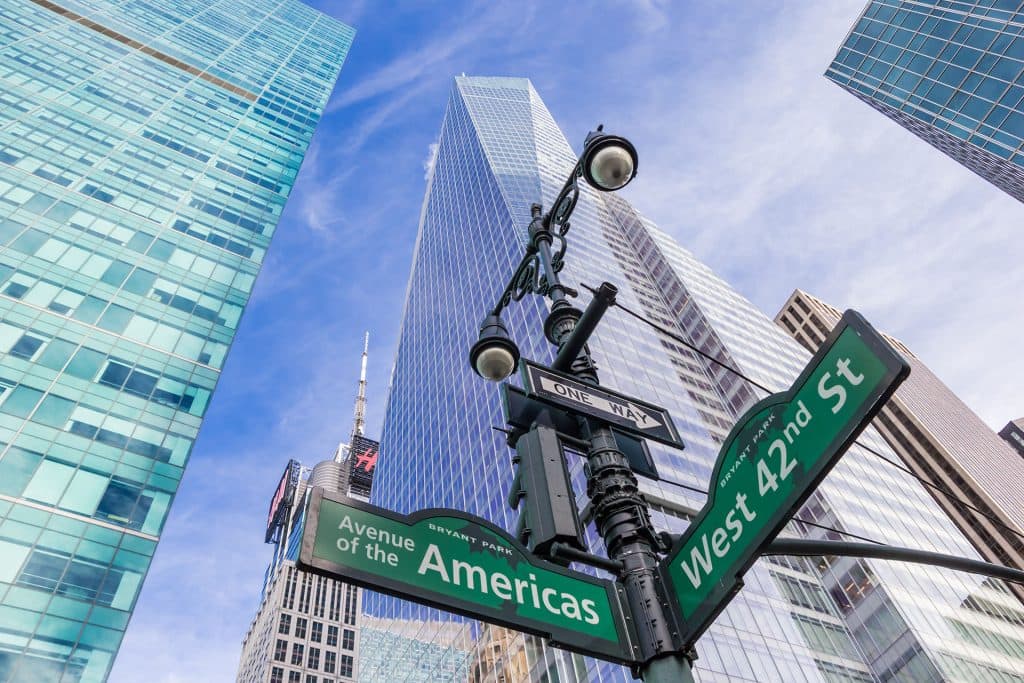 The future of skyscrapers in the country that invented them
So is the country that invented vertical buildings falling out of love with them? Has the skyscraper as a symbol of American prowess, first appearing in Chicago in 1885 as the Home Insurance Building by William Le Baron Jenney to house in 1885, started to lose its allure?
Big architectural firms and contractors in New York and other major U.S. cities have already begun making their buildings more energy efficient and environmentally friendly, such as reducing the amount of glass used on facades and using more sustainable materials. The American Institute of Architects (AIA) at the end of 2018 indicated four ways to mitigate global warming. «To cut embodied carbon in new construction, we need to reduce our use of the highest-emitting materials like concrete, steel, aluminum, and foam insulation», they said. The main goal, according to the AIA, is to reduce emissions due to HVAC (heating, ventilation, air conditioning), lighting and other activities that consume large amounts of energy.
A workplace evolution
But there is more behind this change of heart than higher production costs, technical challenges and new building codes. A change in priorities and corporate culture also have something to do with it, especially if a skyscraper is the workplace.
In the technology sector, a vertical office is viewed as a risk to employee engagement because it serves as a metaphor for the corporate ladder: the greater the career advancement, the higher an employee's office is located. Companies like Apple Inc, for example, had its headquarters built in the shape of a ring with just four floors.
But there are those in other sectors like banking and insurance that still prefer the skyscraper for marketing purposes because it gives a sign of financial solidity. So their preference is to demolish old buildings and replace them with skyscrapers.
Building into the clouds leads to another height restriction in the United States, however. The Federal Aviation Administration (FAA) do not allow skyscrapers to rise higher than 2,000 feet (610 metres) in order to ensure a safe flying space for airlines. The restriction is most severe in cities where airports are located near the city centre, such as Seattle and Miami where skyscrapers in general cannot exceed 1,000 feet (305 metres).