Anyone consulting a map of the American rail system for the first time would be thoroughly surprised. People tend to think that there is little stateside interest in trains, and that U.S. citizens generally prefer to travel by car, plane or bus. The locomotive is now thought to be just a cinematic relic of another era.
The United States is the most economically advanced country and yet simultaneously lags behind in the high-speed rail arena. But that map reveals the physically most extended network in the world, spread over 160,000 miles (257,495 kilometres) with 140,000 (225,308 kilometres) of those designated for freight.
After decades of quasi-immobility, the planet's largest railway system is in an almost feverish state of revival, with a veritable "boom" set to take place on the American tracks.
Biden's plan for railways in USA
U.S. President Joe Biden's $2.3 trillion (€1.9 trillion) plan to modernise infrastructure includes $80 billion (€66.8 billion) in federal funds to redesign the rail system.
The American Jobs Plan immediately went to congressional debate, with the aim of earning a bipartisan green light – something the last three administrations have failed to do – for the allocation of mega-infrastructure funds. Congress once again became a destination for lobbyists and associations, states and ministerial organisations to dispute the various spending plans. The "race" toward a potential $80 billion in funding for Amtrak and other rail projects is officially underway.
Compared with how these processes have gone in the past, far in advance of its approval and subsequent allocation, this "$80 billion train" has already been set in motion. The list of infrastructures to be rebuilt has been ready, and long, for some time: for years, the American Society of Civil Engineers (ASCE) has reported a negative view of the American highway and rail network, citing bridges and viaducts that need to be rebuilt from scratch. What's new is America's high-speed rail network, which has sparked debates in the political arena, in homes, and in the general public.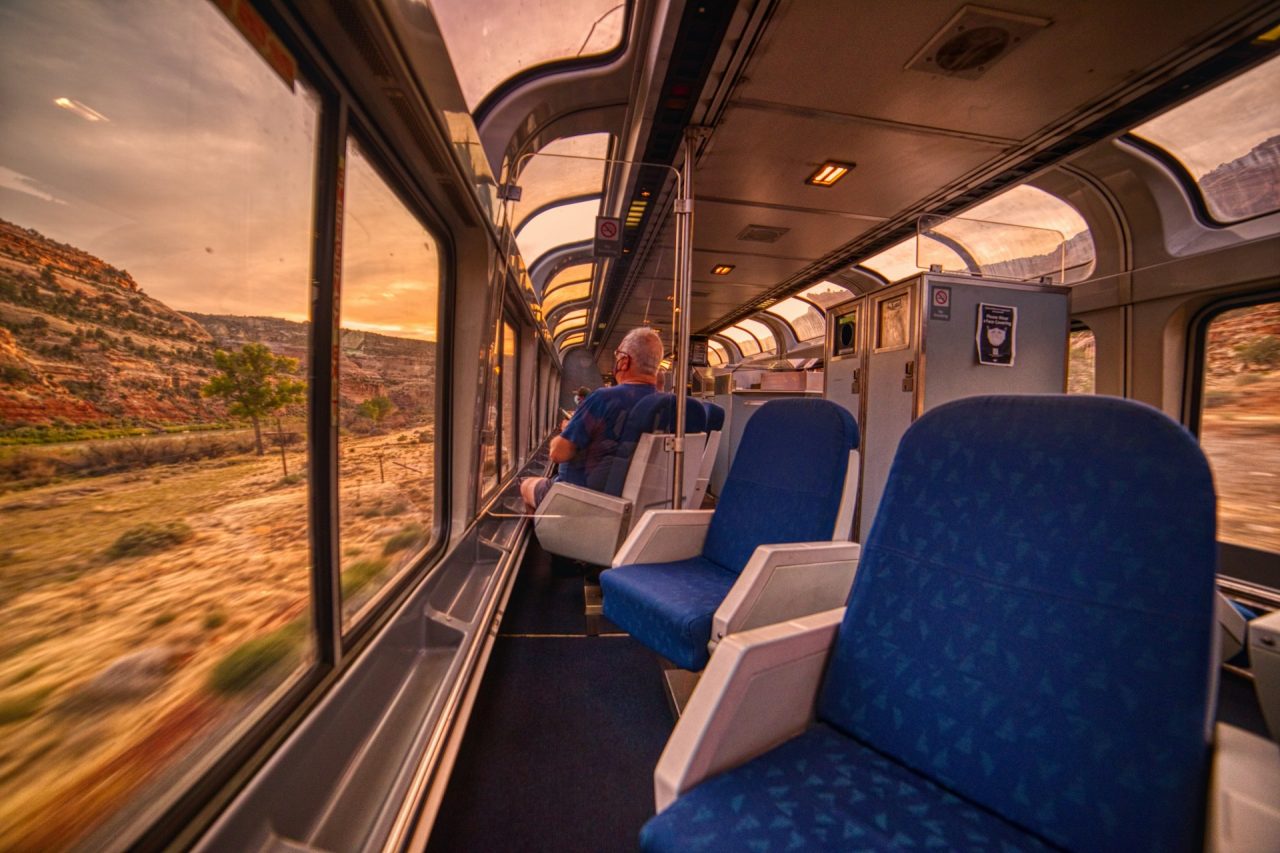 Buttigieg and the new season of sustainable transport
Transportation Secretary Pete Buttigieg, 39, has taken a strong lead in guiding the younger, more mobility-conscious generation, becoming a standard bearer for clean, efficient, comfortable and economically sustainable travel, and noting how high-speed rail checks all of these boxes.
Since taking office, Buttigieg has made podcast statements to the Wall Street Journal, tweeted from his account, and spoken at various conferences in favor of high-speed rail. "When it comes to rail, why should Texas be inferior to China?" asked Buttigieg, fueling anticipation for the super-fast train project between Dallas and Houston, which will be constructed by Webuild and its U.S. subsidiary Lane Construction for privately held Texas Central High-Speed Rail.
"There's a lot of excitement around America about ensuring that the American people can enjoy a high standard of passenger rail service," said the Department of Transportation Chief at an April 9 press conference., which the White House highlighted on is website.  "I don't think Americans should settle for less than citizens in other countries enjoy as a matter of course. We have a backlog to deal with, in addition to making sure that we can create new routes and new capacity.  And what's great about the scale of the American Jobs Plan is it's going to support both of those things: maintenance that we've needed to do all along, and a chance to build new routes and expand what Americans can access."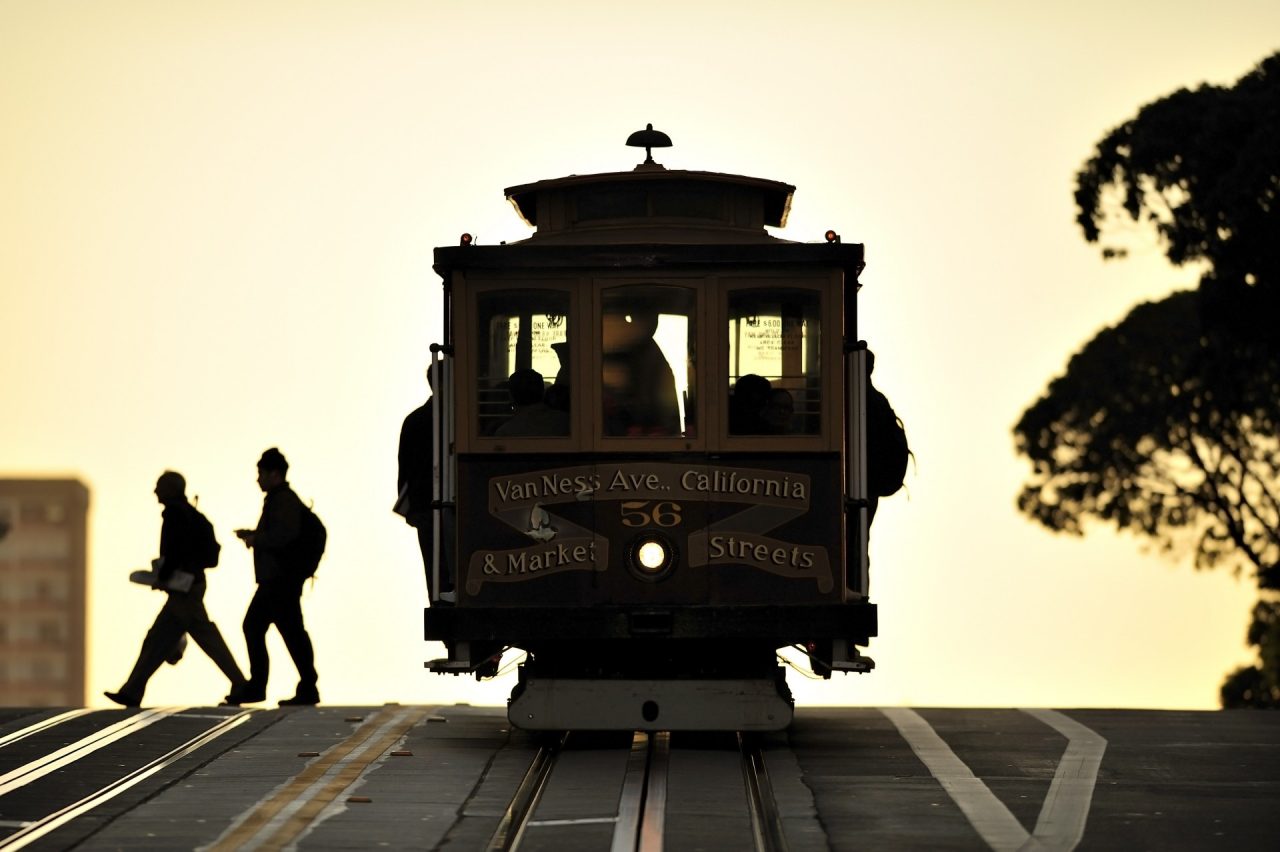 Fast train makes stop in Congress
Even before the Biden plan, the figurative fast train had made its way to Congress at the hands of a group of Democratic senators. The first signer was Congressman Seth Moulton of Massachusetts. The American High-Speed Rail Act proposes to invest $205 billion (€171.2 billion) in federal funds for high-capacity rail, which "is faster, cleaner, safer and better for our economy," Senator Moulton writes on his website. It will also "connect people to more jobs in new places, give Americans freedom and choice in how they travel, and put us on par with the rest of the world."
The $80 billion presidential proposal is the largest public investment in rail travel and aims to revitalize a transportation system that for decades has not had the same support allotted roads and airports. Amtrak, which has a virtual monopoly in the rail sector, has already presented its own "Route Map", a list of infrastructures and routes to be repaired or expanded.
In a document called Connect US, published on its website, Amtrak lays out its 15-year plan, which focuses on reducing carbon emissions and road traffic, creating jobs, connecting up to 160 more communities, increasing daily trips to 15 more states and enhancing service with more than 30 new routes, for 20 million more passengers than the 32 million served in fiscal year 2019.
In this presentation, the rail company, which turns 50 this year after being created as a quasi-public entity at the behest of Congress in 1971, doesn't directly mention high-speed rail. Yet it acknowledges that "America has changed, but our rail network has not: many of the country's biggest and fastest-growing metropolitan areas, with diverse populations, don't have the rail service they deserve," Amtrak said. Large cities "like Houston, Atlanta and Cincinnati have service that is simply inadequate, with trains that only stop once a day and often in the middle of the night. Other cities like Las Vegas, Nashville, Columbus, and Phoenix don't have Amtrak service at all!"
The mention of Houston shines the spotlight on plans for a superfast connection to Dallas. In 2018, Texas Central High-Speed and Amtrak signed an agreement that had been in the planning stages that would facilitate connecting the planned Houston-Dallas train to the existing Amtrak passenger network via ticketing services. At the time, Amtrak showed support for the development of high-speed rail as part of the country's people transportation system. On the Connect US map, the Dallas-Houston line, with its only intermediate stop at College Station in Bryan, is marked among those in light blue and categorised as "new services."
Race toward the fast train starts in Texas
Texas is the icon of the United States' rail renaissance, given the imminent start of work on the high-speed rail between Dallas and Houston. With a total investment of $20 billion (€16.7 billion) planned, the line will connect the two Texas cities in less than 90 minutes and will reshape the state's mobility systems to a more sustainable fit. Through the Tokaido Shinkansen N700S, the train produced by the Central Japan Railway Company with 320 km/h (199 mph) capacity, the Texas High Speed Rail will guarantee fast, safe and low-environmental impact transport to 13 million people who today move between the two cities by car or plane. The direct economic impact is estimated at $36 billion (€30 billion) over the next 25 years, with the creation of more than 20,000 jobs in the region.
Amtrak's plans for new services include connections between Los Angeles and Phoenix, while work is planned along the Northeast Corridor (NEC) connecting Boston, New York and Washington DC, which requires major repairs and upgrades to ensure reliability and reduce travel times. One of the most significant projects involves repairing a century-old tunnel under the Hudson River and increasing the number of trains that can pass through this junction, part of the so-called Gateway program, pursued by President Barak Obama, blocked by the Trump administration and now reinvigorated under President Biden. It is estimated to cost up to $29 billion (€24.2 billion).
The fastest train in the U.S. to date is Amtrak's Acela, which travels along the NEC making 16 stops, including Boston (Massachusetts), New Haven (Connecticut), New York, Philadelphia (Pennsylvania), Baltimore (Maryland) and Washington D.C., passing through seven states along the 457-mile (735 km) total route. The whole route takes 7 hours, the same time as a car would moving through the various Interstates. The speed in some stretches can reach up to 150 mph (240 km/h), but the average speed isn't much lower, at only 84 mph (135 km/h). According to international standards, a commercial speed of 250 km/h (155 mph) is the main criterion for "high speed rail". By this definition, America does not yet have a true high-speed train.
The turning point, however, is just around the corner. What was still a pipe dream just a few months ago could soon enter the construction phase, with Biden and Buttigieg taking overdue action to keep in step with the rail systems that have been operating for years in Europe and the Far East.