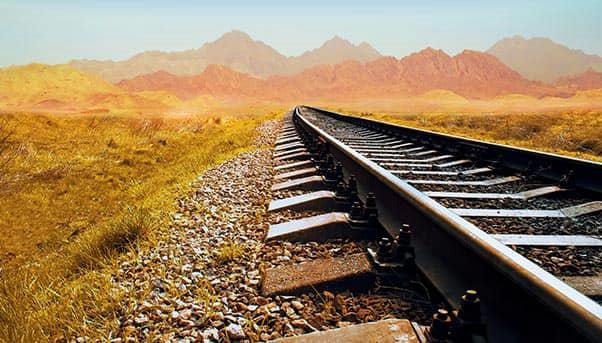 For the United States, the train was one of the defining innovations of the 19th century. Then came the car and the airplane during the following century, setting off another revolution in transportation. As for the 21st century, the high-speed train could very well leave as profound a mark, with its rails connecting every big city in the country to give a renewed impetus to economic development.
It is an ambitious vision, one proposed in 2009 by then-President Barack Obama. The idea was to give 80% of the population access to high-speed train service within 25 years. In accordance with this vision, Congress set aside $8 billion under the American Recovery and Reinvestment Act that same year and added another $2.1 billion in 2010. To this total of $10.1 billion would be added other funds in subsequent years at both the federal and state levels.
Out of the American Recovery and Reinvestment Act came the High-Speed Rail Strategic Plan, which provided the details to building high-speed railway corridors, improving existing ones and drafting plans for future projects. In hindsight, it set the foundation for what would later come: a $1 trillion infrastructure investment plan proposed by Obama's successor, Donald Trump, part of which would be dedicated to the country's railway network.
The High-Speed Rail Plan
Under the High-Speed Rail Strategic Plan, the new railway network would cover 100,000-600,000 miles. This modern and efficient system would help reduce CO2 emissions from the country's transportation sector because its trains would run on electricity rather than fossil fuel. The Department of Transportation estimates the current transport system – made up mostly of roads and airports – is responsible for 70% of fossil fuel consumption and 28% of CO2 emissions.
In an effort to shift more of this travelling by car and plane onto rail, the department foresees high-speed trains at speeds of more than 150 miles an hour with few stops, trains at intermediate speeds of up to 150,000 miles, and more conventional, intercity ones at speeds varying between 80-90 miles an hour.
In addition to the $10.1 billion earmarked by Congress in 2009 under the American Recovery and Reinvestment Act, the Department of Transportation's Federal Railroad Administration is providing an additional $10 billion for five regions that have 65% of the population, which it identifies as Seattle-Portland, San Francisco-Los Angeles, Charlotte-Raleigh-District of Columbia, the Midwest hub and the Northwest Corridor.
Some 39 states have joined Amtrak in requesting funds for their respective projects, but the combined amount they are seeking - $75 billion – is far greater than what is available.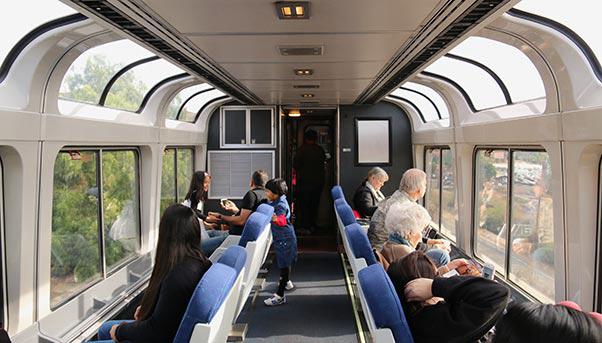 California's Corridor: part of the high-speed rail projects
The Department of Transportation has also identified the main corridors to be serviced by high-speed trains. Most of them will run along the East Coast, linking New York with Miami, and Washington, D.C., with Chicago.
But the corridor that is set to become the most expensive is the one that will run across the state of California. The San Francisco- Los Angeles line is being built with a budget of $68 billion ($25.2 billion from the state alone for 2016). The line, which is to be completed by 2029, will run for 800 miles and have 24 stations, making it accessible to 90% of the state's population.
Other projects include the high-speed railway line between Atlanta and Charlotte, which should link to the current Southeast High Speed Rail Corridor between Charlotte and Washington, D.C..
For these projects, part of the financing will come from the $10 billion offered by the Federal Railroad Administration: $449 million to modernize the line between New York and Trenton, $1.1 billion for the Chicago-St. Louis corridor, and $2.5 billion for the one in California.
Railway Sector's Trend
The U.S. market for railway construction is obviously growing, passing from $19.3 billion in 2016 to $20.3 billion in 2017. Meanwhile, investment in underground metro and light rail lines is seen rising by 3.7% to $7.7 billion in 2017. Heavy rail also got more, even if it is slight: from $13.5 billion in 2015 to $13.6 billion in 2016.
Needless to say, everyone is waiting to see what comes of Trump's massive investment plan and how it might further ambitions to connect the country with high-speed rail.