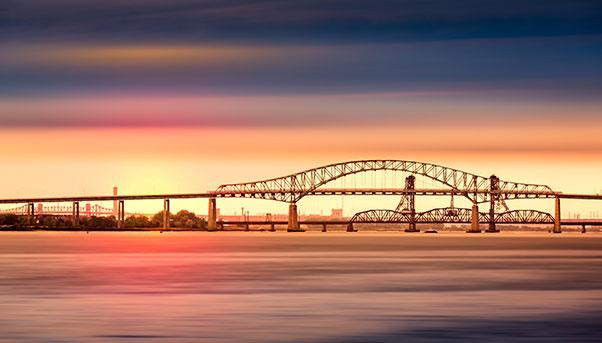 U.S. President Donald Trump has called for even more money than previously sought to be invested in crumbling infrastructure, saying the United States must reclaim its heritage as a country of builders.
In his first State of the Union speech, Trump said he wanted at least $1.5 trillion to rebuild roads, bridges, railways and other infrastructure to keep the economy growing. The amount is 50% more than what he had pledged after winning the election in November 2016.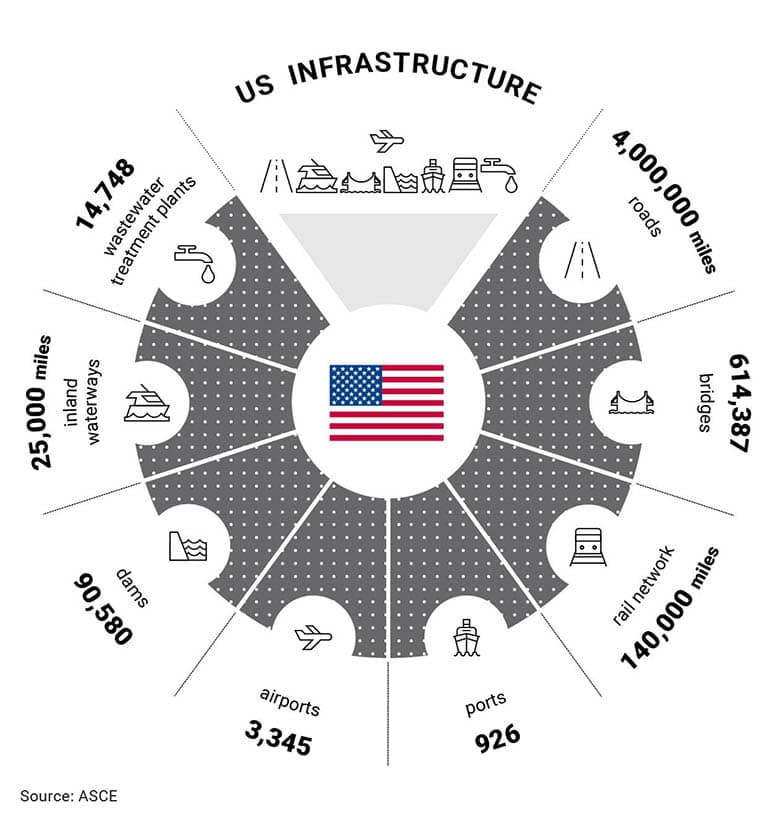 «I am calling on the Congress to produce a bill that generates at least $1.5 trillion for the new infrastructure investment we need», he told a joint session of Congress on January 30. «I am asking both parties to come together to give us the safe, fast, reliable, and modern infrastructure our economy needs and our people deserve». «As we rebuild our industries, it is also time to rebuild our crumbling infrastructure», he said.
Addressing the question of the source of funding, Trump said every dollar from the federal government should be leveraged by partnering with state and local governments. Where appropriate, he said private investors should be encouraged to participate.
Trump also called for a reduction in the time it takes to obtain all of the permissions needed to start a project. «Any bill (to be approved by Congress) must also streamline the permitting and approval process — getting it down to no more than two years, and perhaps even one», he said. «We built the Empire State Building in just 1 year — is it not a disgrace that it can now take 10 years just to get a permit approved for a simple road?».
In an effort to drum up support for his call for a plan, Trump evoked the previous century when the United States was investing in infrastructure to support an economy that was growing to become the biggest in the world.
«Together, we can reclaim our building heritage. We will build gleaming new roads, bridges, highways, railways, and waterways across our land. And we will do it with American heart, American hands, and American grit».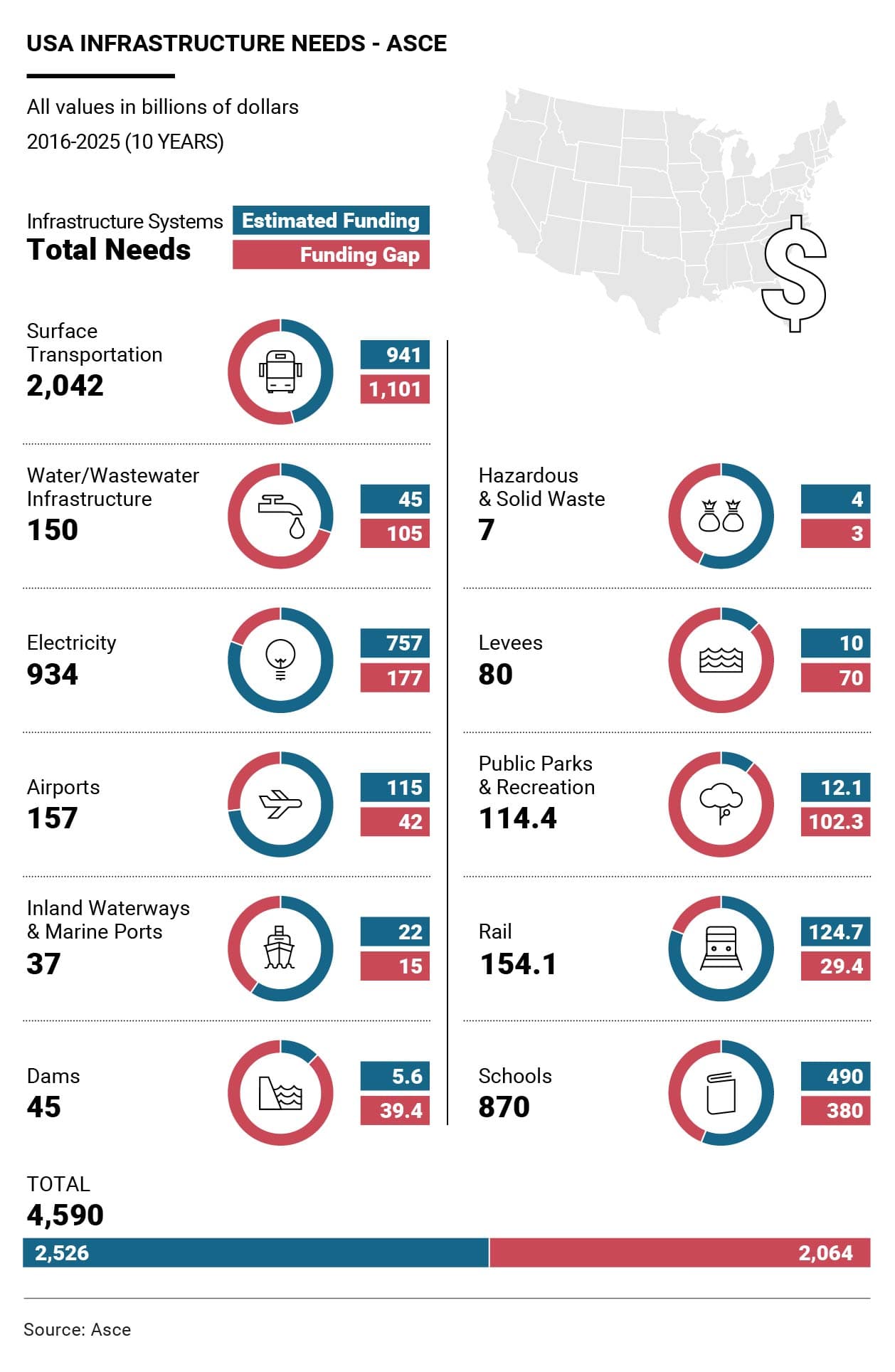 After his speech, the White House posted on its website a factsheet to support his call for more investment in infrastructure. It said half of the new funds would be used to incentivize new state and local investments in infrastructure. It also said the plan should empower state and local authorities to prioritise projects based on their respective needs. It did not elaborate.
To emphasise the poor state of the country's infrastructure, the factsheet made reference to a number of statistics to emphasise the poor state of the country's infrastructure, such as a survey by the World Economic Forum that put the United States in 10th place in terms of the quality of its infrastructure.
It said one out of every five miles of highway pavement was in poor condition, forcing drivers to spend an estimated 6.9 billion hours delayed in traffic in 2014, or 42 hours per driver. On third of bridges are 50 years or older, while an estimated 240,000 water main breaks every year, it said.
Trump's speech was broadly welcomed by the industry. Associated General Contractors of America Chief Executive Stephen Sandherr praised Trump's insistence to shorten project approval times. «Finding a way to make decisions in months, instead of years—while still holding projects to a high standard for approval—will save taxpayers billions, restore public confidence in our ability to invest wisely and continue to protect the environment», he was quoted as saying by the magazine Engineering News-Record.
Companies appreciated in particular the potential to grow in the sector. «Trump's confirmation of a U.S. plan to invest in infrastructure with more funds than had been pledged during the election campaign is great news, and Salini Impregilo, with Lane Construction, is ready to seize upon the opportunities offered by this market in which we are already a player», said Pietro Salini, chief executive of Salini Impregilo, the Group that includes Lane Construction, based in Connecticut.