U.S. President Donald Trump wants to use federal funds to support innovative infrastructure projects, encourage state and local governments to find their own financing, cut bureaucracy and support the training of workers for the construction sector.
These are the divers of his $1.5 trillion plan to restore the country's ageing infrastructure, offering $200 billion in federal funds to the effort of providing the economy with public works like roads and railways that it needs to grow.
«It is time to give Americans the working, modern infrastructure they deserve», Trump said in a preamble to the legislative outline of the plan that his administration was preparing to send to Congress. The outline, which is essentially a proposal that the legislative body will use to draft a bill, was posted on the website of the White House on February 12.
«The reforms set forth in my plan will strengthen the economy, make our country more competitive, reduce the costs of goods and services for American families», he said.
«I ask Congress to act soon on an infrastructure bill», he added. «Our Nation's infrastructure is in an unacceptable state of disrepair, which damages our country's competitiveness and our citizens' quality of life».
With a 10-year timeline, the plan aims to encourage state and local governments to find new ways of raising money for public works, as well as attract private investors. Those new monies would make up the remainder of the $1.5 trillion not covered by the $200 billion in federal funds.
«My Administration's plan addresses more than traditional infrastructure – like roads, bridges, and airports – but addresses other needs like drinking and wastewater systems, waterways, water resources, energy, rural infrastructure, public lands, veterans' hospitals, and Brownfield and Superfund site», said Trump.
Distribution of federal funds
Of the $200 billion in federal funds, the plan would dedicate $100 billion to reward governments that managed to raise funding for projects. The rewards would cover up to 20% of the cost of a project.
The plan would assign $50 billion of the remaining $100 billion to rural projects in grants and other forms.
As for the final $50 billion, $20 billion would be earmarked to big "transformative" projects. «This program will provide Federal aid for bold and innovative projects that have the potential to dramatically improve America's infrastructure», read a factsheet posted on the White House's website highlighting the main points of the legislative outline. «The program will focus on projects that could have a significant positive impact on States, cities, and localities but may not attract private sector investment because of the project's unique characteristics». News reports have cited high-speed trains as an example of this type of project.
The remaining $30 billion would go to loan programmes and other forms of financing like private activity bonds.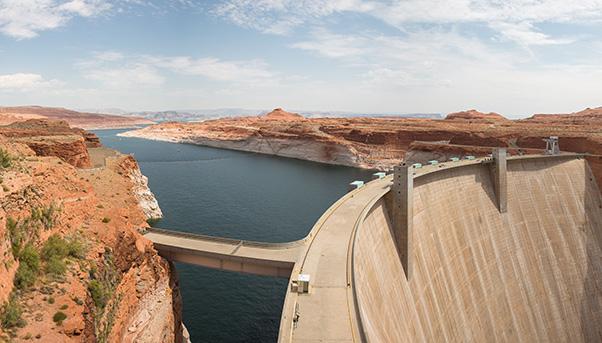 Less bureaucracy and quicker approvals
Another feature of the plan would be to reduce regulatory hurdles and streamline the permission approval process so that it took no more than two years for a project to get the green light. For environmental reviews, the plan proposes the establishment of a single agency.
The plan also supports apprenticeship programmes to provide the construction industry with workers that it sorely needs.
Infrastructure as a priority for Trump's administration
Fixing the country's infrastructure was a key pledge made by Trump during his presidential campaign, and it was fixture of his first State of the Union address to Congress in January.
The $1.5 trillion figure that Trump cited in last month's address is 50% more than what he had proposed after winning the election in November 2016.
To emphasise the urgency of the matter, the White House posted another factsheet on its website that lists a series of statistics that shows the poor state of the country's infrastructure. The World Economic Forum puts the United States in 10th place at global level in terms of the quality of its infrastructure. One out of every five miles of highway pavement is in poor condition, forcing drivers to lose 42 hours each in traffic in 2014. One third of bridges are 50 years or older, while an estimated 240,000 water main breaks every year.