How will the Economy go in 2016? What will the great trends be? Which markets will flourish more than others? What sectors, more than others, will drive growth in the following months?
The World Bank within its Global Economic Prospect – published in the first days of the year – cooled all the enthusiasm by cutting the GDP (Growth Domestic Product) estimate by 0.4 percent, forecasting that the current year will close at +2.9%. China scares, as after the Stock Exchange's downfall during the last weeks, it will see a slowdown of its economy, reaching +6.7% (the initial forecasts indicated +7%), while Europe and the United States still convince. The 'Old Continent' should consolidate its 2015 growth, passing from 1.5 to 1.7% during the current year, while the U.S. should see its GDP increase by 2.7%.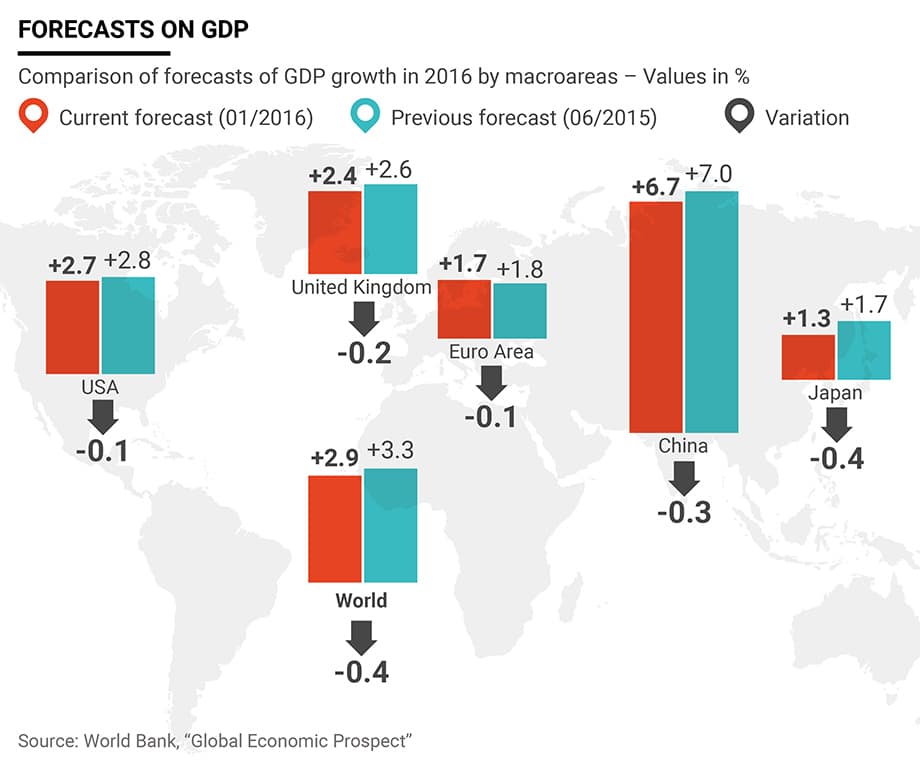 In this very variegated scenery, "Webuildvalue" collected the declarations of six world famous economists (Nouriel Roubini for America, Daniel Gros for Europe, Linda Yueh for Asia, Mohamed El-Erian for the Middle East, Dambisa Moyo for Africa and Andrea Sironi for Italy), asking them to analyse and to elaborate their forecasts with regard the main markets at the global level, and to particularly focus upon large infrastructure works. Most international analysts agree that the infrastructure market will grow by 6%, at a rhythm that is twice as faster than the GDP.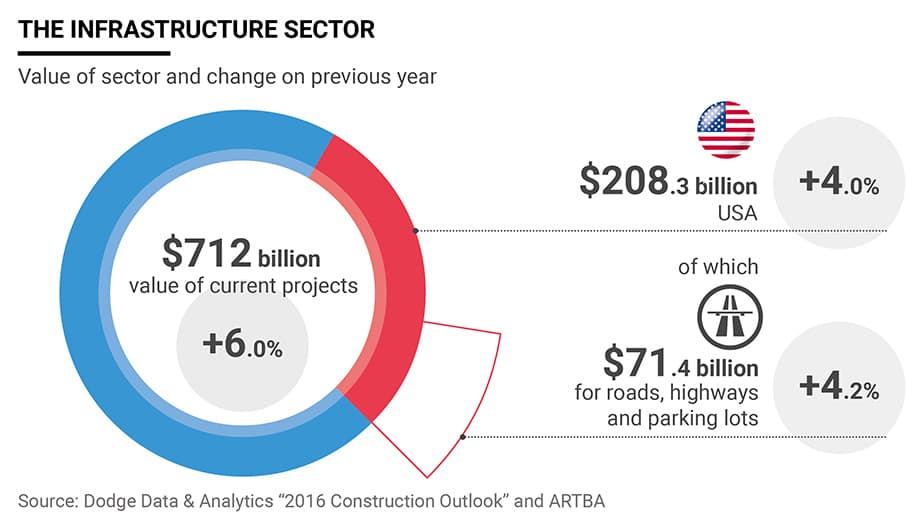 By starting from this strength, this Special issue reconstructs a geographical map of global development, where some regions and some sectors appear to shine more than others.