In the last few years, Florida has demonstrated an unlimited passion for flying and air transport infrastructure. With 873 airports, between public and private, it has reached California (also 873 airports) and is now second only to Texas (which has 2,045). In 2017, the Miami-Fort Lauderdale-Orlando-Tampa quadrilateral alone produced an impressive figure of 140 million passengers, a 6-12% increase for individual international hubs.
Such frantic mobility derives from a significant increase in domestic tourism due to the sub-tropical climate that attracts visitors from the coldest areas of North America. It is also generated from the great entertainment attractions that drives international tourism and from a growing phenomenon of delocalization of both families and large companies.
If until five or six years ago Florida was considered a sort of "retreat" for the middle and upper class, today it is perceived as an area of great economic development, high technology, and strong fiscal incentives. Not surprisingly, in 2014 Florida exceeded the state of New York in terms of population, with the fastest growth in terms of new residents. Today, it has 21 million inhabitants, coming in third behind California (about 40 million) and Texas (28 million).
The largest airports in Florida

In the last 10 years, Miami has experienced a sudden increase in air traffic, and state programs have struggled to keep pace with the development of the airport, making it one of the most congested in North America. In 1994, a master plan was adopted to support the development needs of the Miami-Dade County airport; its latest investment program amounts to $6.4 billion to equip Miami with four runways, new taxiways, many more boarding, extended parking lots, more efficient road links and passenger collection.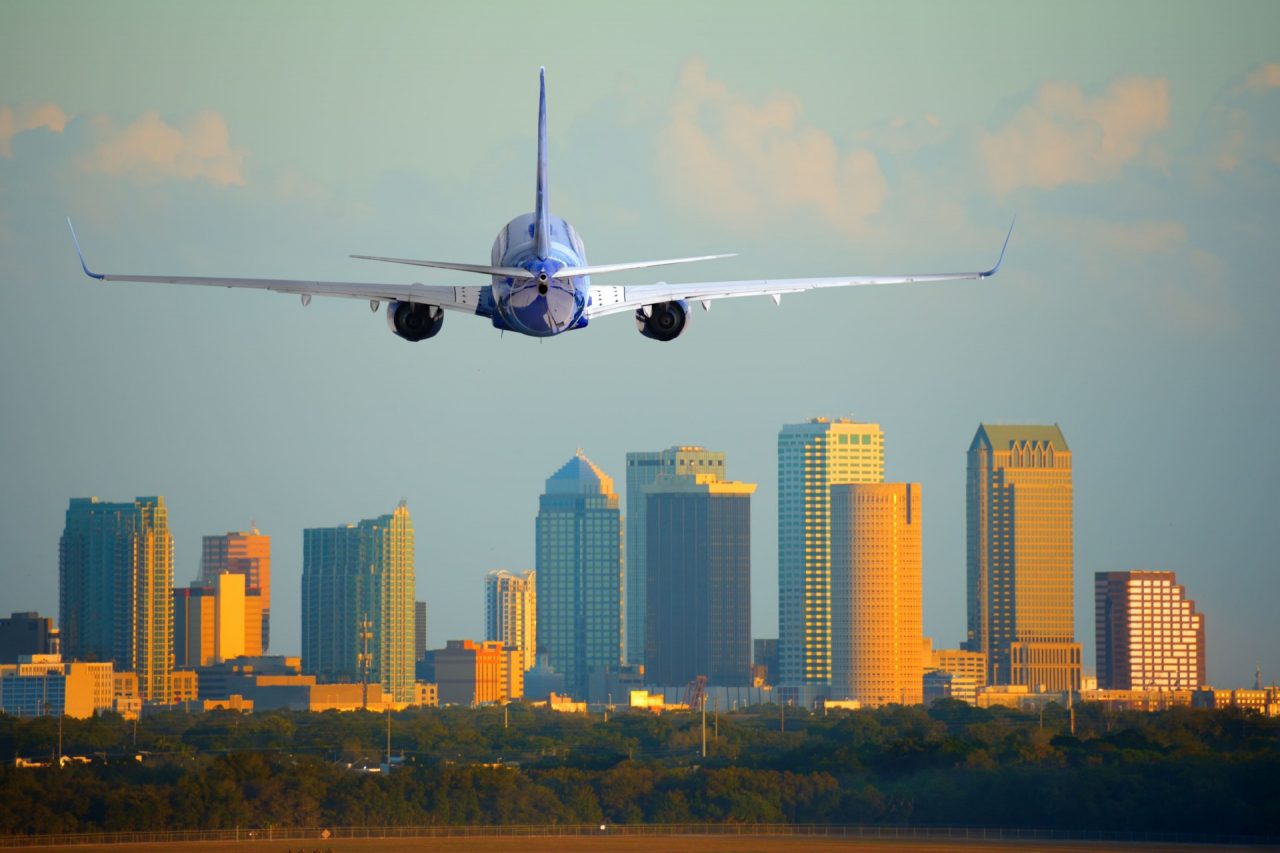 In 2017, the international airport of Tampa, thanks also to direct connections with major European hubs such as London, Frankfurt, and Zurich, has reached the threshold of 20 million passengers. The airport is undergoing a major infrastructural transformation thanks to the $1 billion state budget obtained in 2015. The final plan will accommodate up to 35 million passengers every year.
Airport investments in Florida
The "Blueprint to Rebuild America's Infrastructure," elaborated by the Senate, shows a $30 billion budget for air infrastructure. According to the Senate document, aviation is able to produce over a trillion dollars of new economic activities, with the creation of over 390,000 jobs. Investments in airport infrastructure, even in New York, have so far been significantly lower than necessary.
According to the latest estimate of the Federal Aviation Administration (FAA), in the next five years there will be $32.5 billion airport projects eligible for federal airport improvement program funds, while at current spending levels only $16.5 billion will be available to meet these needs.
As in other sectors, each State draws on local taxes to finance its projects. In Florida, the use of aviation fuel taxes to finance airport construction dates back to 1983. Since then, over $3 billion has been allocated by Florida lawmakers to the Florida Aviation Project.
Airports that double as cities
 Of the 873 airports or flight infrastructures, including public and private facilities, some of them are air communities (Fly-In), offering places to live alongside the planes. The concept of a residential airport took off after World War II, a period when the United States had an incredible abundance of airports and pilots. Discover the full list of the largest airports in the United States here.
According to Living With Your Plane, an online directory of airparks and resource center, there are more than 630 fly-in communities worldwide. This list includes the largest and most well-known residential areas of aviation in the world, the multitude of small hidden gems scattered near and far.
Florida leads the group with over 70 airparks. Texas and Washington follow closely with more than 65 and 50, respectively.
Probably the most famous airpark is in Ocala, north of Tampa — not so much for air traffic, but for its first and most famous resident, John Travolta. The actor is a professional pilot, Qantas ambassador and owns 5 planes among which a Qantas Boeing 707, parked on one side of his home-airport.