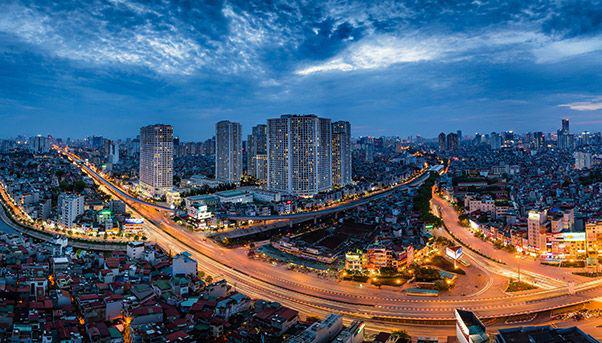 The goal is to relaunch Vietnam's coastal areas and promote its industrial hubs, which already produce a large portion of the country's GDP. To achieve this, Prime Minister Nguyễn Xuân Phúc has decided to bet on infrastructure spending, which is considered the most effective tool to improve industrial productivity in the targeted areas. That's why the Vietnamese government a few weeks ago approved a new $921 million investment plan to boost the performance of its industrial parks from now until 2020.
The plan focuses on basic infrastructure, calling for the construction of 250 kilometers of new roads, waste water treatment works (with a capacity of 13,000-14,000 cubic metres per day), drainage works, and works for resettlement sites.
The government's aim is to create areas where a well-functioning infrastructure becomes a magnet for domestic and foreign investors, and for industries in particular, who are looking for the right place to open their headquarters.
It has picked out 8 zones where it will focus the largest investments, all of them located on the coast, where it expects private investors to also get involved in the creation of technology hubs and industrial parks. This development, in turn, is part of a larger plan by the government to improve Vietnam's infrastructure across the country, to enable it to compete with the other economies of South East Asia.
A new path for Vietnam's infrastructure
According to the World Economic Forum Global Competitiveness Report in 2016-2017, Vietnam ranked in 79th place out of 138 countries for the quality of its infrastructure, in 89th place for its roads, and 77th for the quality of its ports. Improving these figures is essential to making the country more competitive, following the same path that other nations in the region have taken. Many steps have already been made, like for example improvements to the railway link between Hanoi e Ho Chi Minh City; building electricity plants able to meet the energy needs of the largest cities; and modernization of the country's road network, only 20% of which is paved.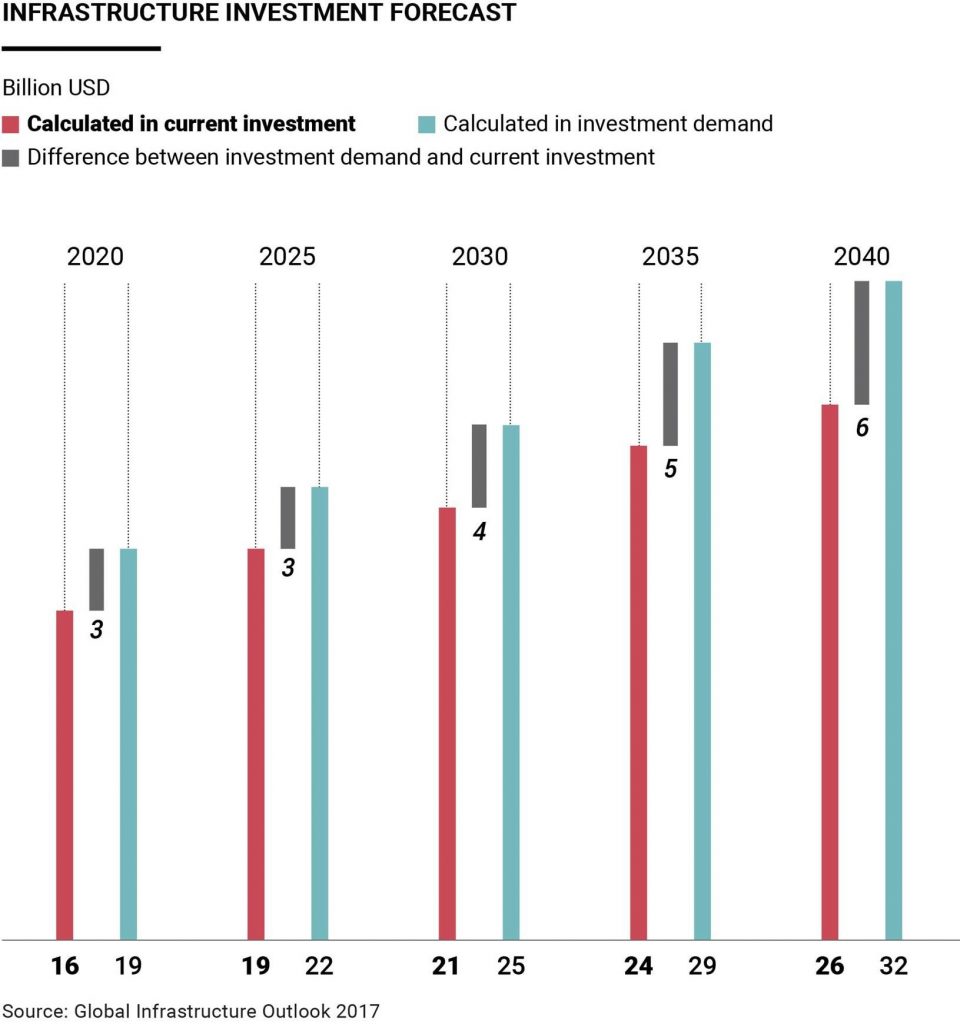 To give an idea of Vietnam's copious spending, the latest Global Infrastructure Outlook from the G20 calculates that – maintaining this pace of investment – by 2040 Vietnam will have met 83% of its infrastructure needs. Overall, the country needs to spend $605 billion to reach its infrastructure goals, while today's spending plans reach $503 billion. In detail, the sectors which needs the most investment are energy ($265 billion needed), roads, ($134 billion), telecommunications ($99 billion) and water management ($72 billion). In many of these cases, the financing has already been covered, except for the road network, where of the $134 billion needed, only $99 billion has been earmarked so far. Too little to give Vietnam an efficient and modern road system.
Vietnam's economic challenge
Like other countries in South East Asia, Vietnam has been undergoing a period of economic development for the past several years accompanied by an improvement in living standards for the population. In order to support this development, the current government launched a new Socio-Economic Development Plan (SEDP) in 2016, a five-year package of spending and reforms aimed at giving the country annual GDP growth of 6.5-7% in 2020, and targeting a per capita income of as much as $3,500 annually. Private sector growth is the key to meeting these objectives; namely the improvement of agriculture through technology, industrial restructuring, and a better urban infrastructure. In particular, the government wants to build a high speed rail link between Hanoi and Ho Chi Min City called the North-South Express Railway (with a projected budget of $56 billion), the new Long Thanh International Airport (located in the southern part of the country) and the Metro Rail System in Ho Chi Minh City (a subway system which has been plagued with numerous delays). These projects and more are the fulcrum of Vietnam's future development; an ambitious strategy that aims to transform the country into an important regional player.