The secret friend can be anybody. You arrive at the office and you find a present on your desk, but you don't know who put it there. Only when Christmas approaches, at the end of the game, is the name finally revealed."
Biagio Fiorino, who for a year and a half has been working in administration and budget on the construction site of the new Panama Canal, explains about how they are celebrating the Christmas festivities at one of the most complex and ambitious infrastructure projects undertaken in the world.
"We play this game with all our colleagues. Everyone pulls a name of his secret friend for whom they must buy a present without this friend knowing who they are. The identity of who gave the present is revealed only at the end."
"It's a very fun atmosphere," he adds. "This morning, for example, I had to do a $3 present for a colleague. So if now I go to the restroom, maybe I come back and find something on my desk."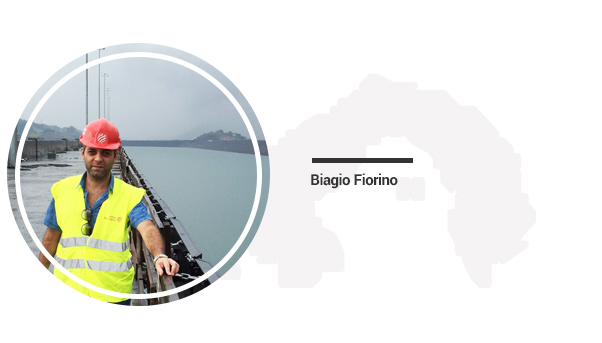 This is how they are passing the final days ahead of the holiday season in Panama where they are working on the Canal that will allow for the passage of big ships carrying 13,000 containers. Their traffic will generate $6 billion in revenue a year by 2025 for the country.
"We respect the local tradition," Fiorino says. "Then we add decorations in the office and before going for the holidays we organize a party for everybody."
His Venezuelan wife, Sikiu, like every year, will prepare dishes that are typical of Venezuela like pan de jamon (ham bread) accompanied by foods from Venezuela, Panama and Italy.
Their family is modern and multiethnic. "My wife and I, we had our first daughter in 2013, born in Venezuela," he says. "In November of this year, our second was born in Panama."
They will celebrate together with other colleagues who are staying in Panama, each one bringing food that is typical of their respective countries. "Before we say goodbye, we always arrange a buffet, usually the 22nd, 23rd of the month. We put on the table different foods, from red beans to sausages, rice to fruit and vegetables."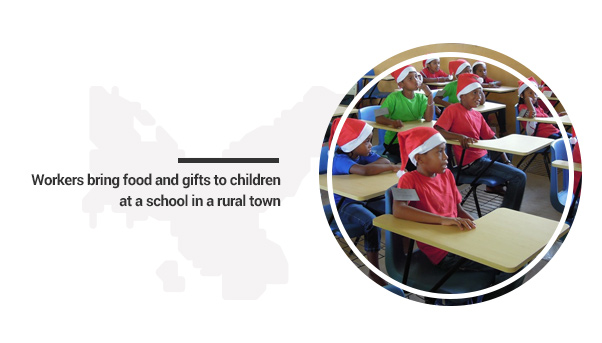 Others have already left to pass the holidays in their home countries. Eugenio Marini did that after celebrating Christmas on site for four years. He is an Italian who has been living 20 years in Thailand – the last 16 married to Chalita, a Thai.
"I arrived in Panama on April 1, 2011," he says. "I celebrated four Christmases on site – two with my wife and two without her. Usually we celebrate the season with friends. We meet up at each other's homes and celebrate."
Marini, who in Panama is the storehouse manager on both the Atlantic and Pacific, this year has decided to spend it in Thailand where he lives 300 kilometres from Bangkok.
"Even though this is a country that is mostly Buddhist, my wife and I celebrate Christmas as tradition would have it. We often do it with our foreigner friends who live near us. It might seem incredible, but this year I bought panettone," he says, referring to the Italian version of a fruitcake.