With weather like this, you can forget the turkey.
Although most Australians trace their roots to Europe, they often forgo preparing the traditional Christmas meal enjoyed in their ancestral land.
It is not that they have lost their taste for it. It is just that it is too hot to have it. Preparing a turkey feast with all the trimmings – potatoes, carrots, turnips, cranberry sauce - would mean spending hours in the kitchen in front of a warm oven – something that Australians find hard to bear when the temperature is more than 30 degrees Celsius outside.
"You definitely don't want to heat up the house. It's too hot," says Jenny Williams, a community place manager for Salini Impregilo, which is building a prominent section of the metro rail network called Sydney Metro Northwest.
Formerly known as North West Rail Link, it is the biggest public transport infrastructure project in the country. It is the first stage of the Sydney Metro in a region with the highest car ownership levels in the city.
Since the seasons are reversed below the equator, Australians prefer to celebrate Christmas outdoors by having a barbecue with family and friends. And the food they put on the grill is more indicative of where they live: prawns, lobsters, steak… All served with salad on the side. Beer and wine are imperative.
Another difference is that Australians tend to celebrate Christmas lunch rather than dinner, as is often done in the Northern Hemisphere where the days are short and cold at that time of the year.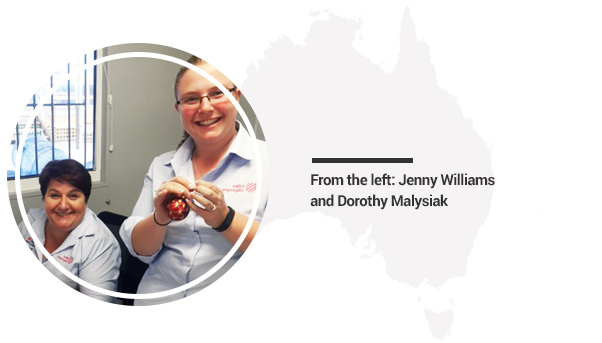 If there's one similarity between the hemispheres, it's the quantity of food served.
"You won't have to eat for the next few days," says Mark Dowsing, who also works as a community place manager on the project.
Francesco Novielli, a manager in administration, finance and control, or AFC, preferred to stay with his wife in Australia rather than return to Italy, his home country. "It's great," he says. "You can go to the beach afterwards."
Novielli is one of the few Salini Impregilo employees to remain on site because work is coming to a halt with most overseas workers going back to their home countries for the holidays.
A party will be held at a restaurant before they depart. Only in the New Year will workers resume their quarterly gatherings to share a multicultural lunch. With people from some 20 nationalities, it is a spectacle that Novielli looks forward to. "The food is served with the flags of every country," he says. The lunch reflects the diversity of people working for a company like Salini Impregilo, whose activities span the globe.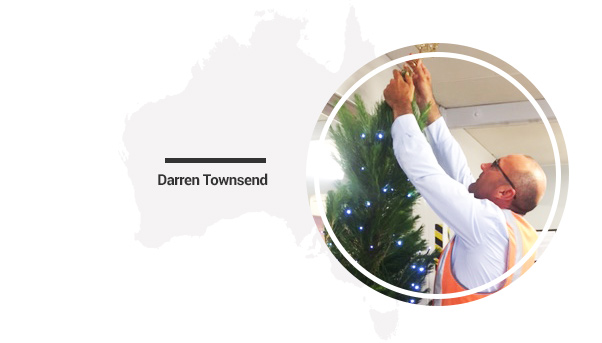 Despite the sun, surf and sand for which Australia is known, many of its residents dream of a white Christmas – even if they have never experienced one.
"The ideal is to have a white Christmas," says Williams. Some insist on decorating their homes with snow flakes and send cards display white wonderlands. "It's unusual to have summer-type Christmas cards," she says.
But Novielli will have nothing of it. "I don't want to go to Bari and catch a cold," he says of his Italian homeland.