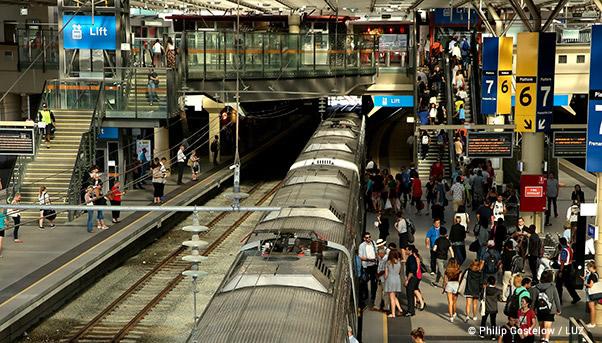 Perth's desert sand beaches are so magnetic that residents are building new homes, en masse, along the West Australian coastline. Greater Perth now stretches for dozens of kilometres along the Indian Ocean, making the city one of the longest in the world, rivalling Sochi, Russia.
Although ocean views are alluring, Perth's coastal sprawl is putting pressure on its infrastructure and transport networks. As people move further away from the central business district, there is demand for costly new train lines and bus services. This has been exacerbated by a population surge linked to the iron ore-led resources boom that ended around 2013. During several years of very high commodity prices and, in turn, job creation, land was cleared along the coast to accommodate increased housing demand.
The West Australian government is now trying to combat the sprawl by encouraging higher density living, which includes a dramatic increase in apartment living in or near the city as per major European and Asian cities. To do so, the government needs to modernise Perth's city transport network. "There is a push for increased density in Perth, and that is occurring, but you can't have European-style living with our urban transport network", says West Australia's former transport minister, Alannah MacTiernan.
Modern Capital
Perth is Australia's major western city with a population of 1.8 million. It is primarily
known for its resources industry - most resources projects are located north of Perth in the Pilbara region - and the city serves as a headquarters for numerous resources, engineering and mining services companies. Last year, a report by Infrastructure Australia found that demand for transport and the cost of road congestion across the country would soar in the next 15 years and that Perth would become the city with the most traffic in the country by 2031 unless major work is undertaken. The economic cost of congestion is estimated to rise to more than $2 billion a year by 2020, with most of the cost tied to a loss in productivity for businesses.
The West Australian government policy seeks a 50% improvement on current "infill" (the reclassification of unused land) to ease housing pressures. This policy relies on increasing the number of smaller residences, such as apartments, town houses and small residential lots, to stop the city sprawling. Some changes to zoning laws, which determine the density of housing in a particular area, have already been made by local councils. This will, according to the policy, reduce traffic and generally aid the local economy. "Transport costs, time spent commuting, access to goods and services and other factors, directly influence living affordability. Living close to a public transport service may allow a household to own fewer cars – or even no car at all, which results in significant cost savings", the government's policy paper says.
Perths' Development Projects: The Future Transport Plans
There are two competing transport plans for Perth. The ruling conservative state government has proposed a light rail network linking university, shopping and town centres. The government also has plans for a new airport rail service, as people currently can only take a bus, taxi or private vehicle from the city centre to Perth's domestic and international airport terminals. The plans have been delayed due to a hit to the state government's finances caused by a dramatic fall in iron ore prices. The mineral-rich state is financially reliant on royalties that mining companies pay in exchange for accessing mineral deposits and exporting those commodities overseas. Construction of the light rail project is scheduled to begin in 2019; although its viability will depend on whether the government wins the state election in March 2017.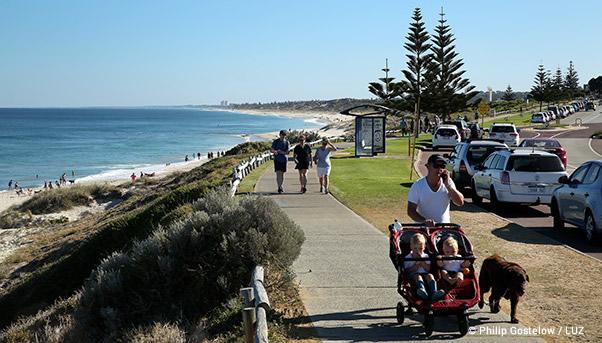 The opposition Labor party has proposed an alternative heavy rail network plan which is designed to connect suburban centres, and create connections that would enable some commuters to bypass the city altogether on their train ride. The plan relies, in part, if appropriate suburban transport is in place, workers in the suburban areas will no longer congest city transport routes. The state's financial challenges to pay for the transport plans are significant. Western Australia has suffered two credit rating downgrades in less than three years; and the ability for either state political party to pay for the infrastructure will likely require either a significant upturn in the resources sector or substantial funding from the federal government. There are positive signs the federal government will get involved.
Australian Prime Minister Malcolm Turnbull said in March that the federal government would help the country's biggest cities become "30-minute cities". "If you invest in good transport infrastructure, then density does give greater amenity because there are more things to do, you're closer to work, you're closer to university", Turnbull told national broadcaster, ABC. "We've got to work around the idea of a 30-minute city, where people can get to work, to university to school, to whatever they want to do, to all of the things they want to do, within 30 minutes".
Perth City's Projecst: a mindset shift
But can governments lure people away from purchasing large residential land lots on Perth's outskirts, which leads to further urban sprawl? This buying behaviour has been attributed to the abundance of land in Australia - in contrast to small land mass countries like Singapore and Japan that naturally require living in close quarters - and traditional appetite for the "quarter-acre block". A "quarter acre block" equates to more than a 1,000-square-metre residential lot. Greater Perth has a land area of more 5,000 square kilometres, which is more than twice the area of the densely populated Tokyo, with more than 13 million people.
In a 2015 report, the state's Environmental Protection Authority (EPA) said the cost of continuing urban sprawl was incalculable and strategic land use planning was needed. One of the problems the report raised was tied to the so-called "urban heat island effect", referring to the higher air temperatures recorded in built-up, urban areas. This impacts on health. "To have to go 100 kilometres from one end to the other, for two million people, that is an extraordinarily large distance", EPA chairman Tom Hatton said. Gavin Hegney, of Perth-based property valuers Hegney Property Group, says the preference for large residential homes is particularly evident in Perth compared to other parts of Australia. "Typically in Perth, we build three houses for every apartment where as in Sydney they build two apartments for every house – he says. – Population growth and suburban traffic congestion will push people to consider apartment living in Perth, especially if the city has good public transport".