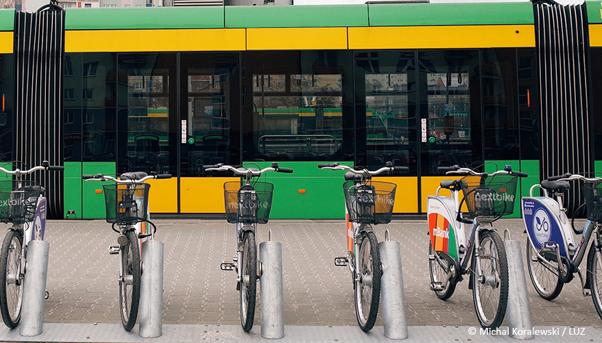 Today's cities and urban areas face many economic, social, health and environmental challenges resulting from their dynamic growth in recent years. The global population is increasingly concentrated in cities. In Europe, around 75% of the population lives in urban areas and this is projected to increase to about 80% by 2020. Cities therefore play a key role in achieving the EU objective of 20% energy saving by 2020 and developing a low-carbon economy by 2050.
On the one hand, cities have to face the challenges of reducing traffic congestion, pollution, noise, occupation of urban space. On the other hand, cities have to ensure not only the mobility of citizens, but also urban freight distribution. Cities are always in the balance between challenges and needs through the application of technologies as well as local policies, adoption and promotion of specific practices.
Previous description proves that more sustainable urban passenger and freight operations and significant benefits in terms of energy efficiency can be achieved by an appropriate mix of different measures such as: urban consolidation centres, optimized urban transport and freight delivery plans, clean vehicles and low emission technologies, integration of city logistics processes within the overall urban mobility planning and management.
Poland: Economic Leader
Poland is a country of enterprising people, a "crisis–resistant" economy and an excellent tourist and business partner.
In times of global economic crisis, Poland has strengthened its position, not only in the region of Central and Eastern Europe but also all over the continent. Its economy expanded a solid 3.6% in 2015, which marked the largest expansion since 2011. According to an EU forecast, real GDP is to grow at robust rates of 3.5% per year in 2016 and 2017, well above the EU average.
Poland is the largest beneficiary of European Union assistance – the EU is allocating €82.5 billion over the 2014-2020 period.
Poland will invest the largest amounts in transport infrastructure – road and railway.
In addition, funds will be used to finance urban investments, in particular projects related to clean urban transport and a low-carbon economy.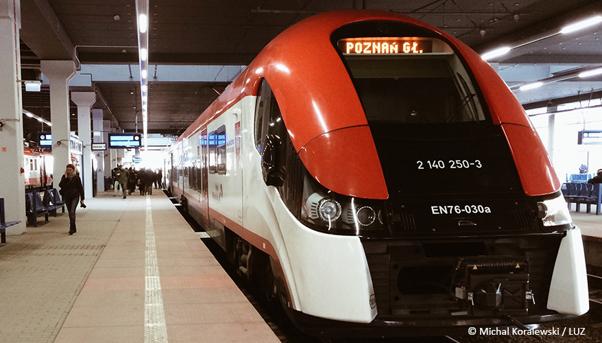 Poland is also one of the most attractive locations for foreign investments in Europe. According to data from the National Bank of Poland, the foreign direct investment (FDI) stock equalled to €171.7 billion at the end of 2014. Foreign capital located in Poland originated from 125 countries, but the main foreign investors were from the Netherlands (€29.6 billion), Germany (€28.0 billion) and Luxembourg (€20.4 billion).
Organizing in Poland, the world's biggest sports, cultural or political events (2012 UEFA European Championship, City of Wroclaw 2016 European Capital of Culture, 2016 NATO summit) shows that the course of Poland's economic development is the right one.
Friendly Urban Environment: How to Achieve It?
Well designed, shaped and managed cities offer great opportunities for a sustainable living and business environment. Therefore the majority of Polish cities are taking action to reduce the negative impact of logistics operations on living conditions and running businesses in urban areas.
City logistics solutions and measures (such as: market-based, regulatory, land-use planning, infrastructure, Intelligent Transportation Systems and management) successfully developed in the cities of Western Europe are now being progressively implemented in Polish cities. The raw models are Poznan and Kraków, that promote effective solutions and improve the performance of passenger and freight transport.
Krakóv: UNESCO World Heritage Site
Kraków is the second largest and one of the oldest cities in Poland with a population of 750,000. It has traditionally been one of the leading centres of Polish academic, cultural, and artistic life and is one of Poland's most important economic hubs. Due to the significant tourist attractions, every year millions of tourists are visiting the city. The entire medieval old town is among the first sites chosen for UNESCO's World Heritage List. The Old Town and Market Square provide an attractive and historic area that is enjoyed by both tourists and city residents alike.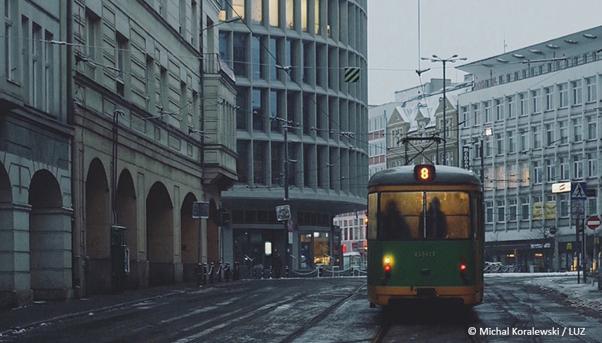 As for urban mobility in Kraków, the biggest share belongs to public transport (50.6%). Then comes private cars, the share of which is 25.8%, walking (20.8%) and cycling (2.6%).
To create an inviting environment for tourists and residents and to protect the UNESCO World Heritage site, city authorities introduced a number of restrictions on freight deliveries to the city centre especially to the Old Town and Market Square.
Between 2010 and 2013, a public transport management system - ITS (Intelligent Transport System) - was implemented in Kraków. The ITS contributed to the improvement of communication, both public (trams) and individual (private cars). At the same time, city authorities bought 36 trams for the amount of approximately €70 million. These are the longest in Poland, articulated, low-loader trams with a length of almost 43 meters.
To improve traffic conditions and getting around the city, Kraków authorities are considering the construction of an underground - one line running east to west. The prospect of the construction is very remote (2035) and its estimated cost is about €2 billion, which goes much beyond the capabilities of local authorities. Therefore, support from national and EU funds will be necessary.
Poznan: Eastern Energy, Western Style
Poznan is a place where the energy of Eastern Europe merges with the West. It has over half-a-million residents. Poznan is situated in the most economically developed region of Poland (Wielkopolska).
Poznan is perfectly located half way between Berlin and Warsaw. It is one of the main reasons why global companies decided to place production facilities in the region, such as Volkswagen, Bridgestone, Wrigley, GlaxoSmithKline and others. That kind of concentration of business activities means that Poznan is the nodal point for passenger and merchandise flows. It results in the implementation of measures aimed at improving the business environment and living conditions of citizens.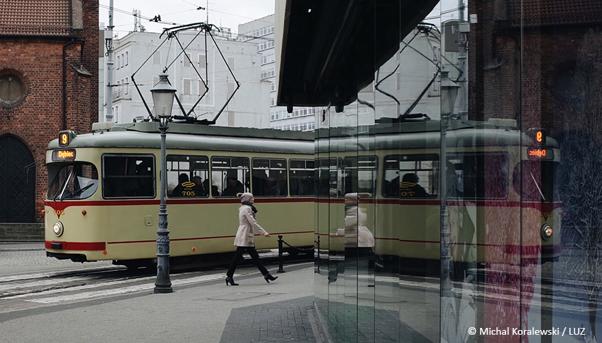 The primary objective is to create favorable conditions for the use of public transport. For this purpose, authorities developed a network of cycle paths and urban bike rental services available from March to the end of November. What is more, the city is investing in modern public transport vehicles – low loader trams and buses that meet the highest environmental standards (Euro 6).
In the past eight years, Poznan has purchased 103 new buses and 45 trams. The project, which was implemented mainly for Euro Championship 2012 costs about €100 million. By 2021, there is a plan to buy 110 new trams and 100 buses.
The city also aims to develop a metropolitan railway line that will connect Poznan with neighboring areas where, as a result of the spread of suburbs, many residents live.
Currently, to travel to work, school or some other purpose, residents most often choose public transport (43.4%) than private cars (39.1%). They have also begun to travel in a healthier way: on foot (13.5%) and by bicycle (4.0%).