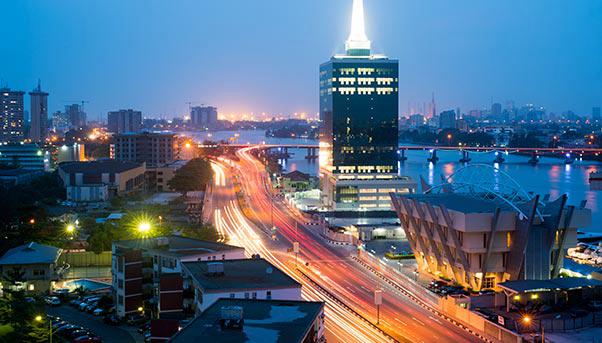 Nigeria, which has the largest economy in Africa, urgently needs to breach its infrastructure gap if it wants to keep growing. This is a conclusion once made by the World Bank in a study of the state of the country's infrastructure.
It said Nigeria ought to invest at least $14.2 billion a year for 10 years – an amount equivalent to 12% of its gross domestic product (GDP). The country has been spending at a rate of about $5.9 billion on its infrastructure but the amount is not enough to meet the needs of a modernizing society, it added. "In the transport sector, Nigeria's road networks are in poor condition from lack of maintenance, and the country has a poor record on air transport safety," it said.
Even water services are lagging, supplying insufficient volumes of potable water in light of the demands of a growing population. This shortage also hurts agriculture, with farmers failing to irrigate enough fields.
Nigeria's government has responded to the World Bank's calls, identifying infrastructure investment as a priority. In 2016, it set aside $9 billion for the sector, equal to 30% of its investment budget.
The biggest challenge it faces lies in the energy sector because the amount of electricity produced in the country falls well below well demand. For comparison, Nigeria generates 3,879 MW for a country of 177 million people, while South Africa does 45,645 MW for 54 million.
Roads are another area that is sorely in need of investment. Although they support 80% of commercial traffic, only 20% are paved.
Investing in infrastructure - in addition to resolving a deficit problem - would give a big boost to development of the country's economy. "Raising the country's infrastructure endowment to that of the region's middle-income countries could boost annual growth by around 4 percentage points," said the World Bank.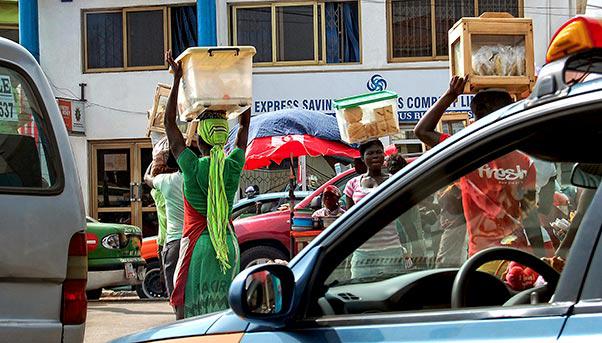 Between 1999 and 2010, Nigeria enjoyed an economic boom, with its GDP growing at an average annual rate of 8.6%. Near the end of this period, the government launched Nigeria Vision 20:2020, an ambitious plan based on a series of investments that ought to help the country join the 20 biggest economies of the world by 2020.
A 2014 report by consultancy McKinsey entitled "Nigeria's Renewal: Delivering Inclusive Growth in Africa's Largest Economy" forecast the country growing at the same rate of more than 8% every year, increasing its GDP from $587 billion to $1.6 trillion. This optimistic forecast stems from the possibilities that have yet to be realized.
Nearly 40% of its 177 million citizens still live in poverty, while 74% of the total remains below the MGI Empowerment Line, an analytical framework designed by the McKinsey Global Institute that calculates the minimum level of consumption required to meet basic needs to establish an acceptable standard of living than is more than simply subsistence. For Nigeria, it has been set at $1,016 a year for urban dwellers and $786 for those in rural areas. Relieving a good part of this population from poverty would give Nigeria a boost to its economic development, beginning with internal consumption.
Despite its wealth of natural resources (the country is the biggest oil producer in Africa), its oil and gas sector is responsible for only 14% of the wealth produced. The most profitable sectors are trade and agriculture, which have been growing exponentially. By 2030, McKinsey estimates that consumption could triple to reach an annual growth rate of 8%. Even agriculture, which is the biggest sector whose value is 22% of GDP, could more than double during the same period from $112 billion a year to $262 billion.
Once again, the development of a country's main production sectors – in Nigeria's case, oil and gas extraction and manufacturing – will depend in large part on the growth of its infrastructure. Its roads, railways, ports, airports and power grids are worth a combined 39% of GDP, which is less than the global average 68%. This lag is an opportunity because it reveals the enormous potential of development that has yet to be realized by the Nigerian economy.