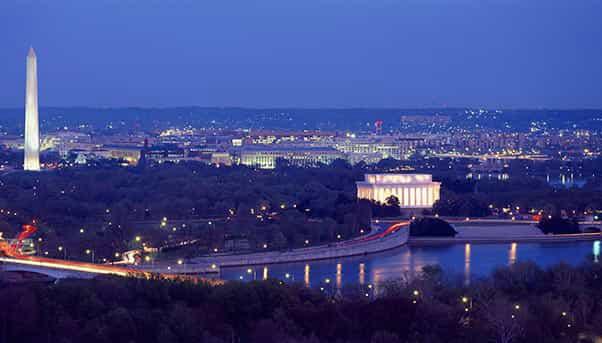 After grinding its way through stiff Potomac Clays under Washington, D.C., for exactly one year and a day, a tunnel-boring machine (TBM) named Nannie finally reached its destination, bringing closer to completion a massive project to improve the quality of life of the city's residents.
The U.S. capital is spending billions of dollars on the construction of a network of tunnels and other structures in a bid to reduce the amount of untreated storm water and sewage flowing into its prized waterways.
This effort, known as the Clean Rivers Project, has enlisted the help of experts in the field, including Salini Impregilo and SA Healy, whose workers guided Nannie towards its destination by breaking through the wall of a shaft and then into an adjacent tunnel some 100 feet below ground late one November evening.
With its large cutter-head finally coming to a rest, workers broke into applause.
Flashes lit up the completed tunnel as they posed for photos, their wide smiles revealing the pride they felt for what they had accomplished: the excavation of a 2.5-mile tunnel under a train track, river, highway and subway line.
The breakthrough marked the completion of the excavation phase of the Anacostia River Tunnel (ART), part of the project being done by the joint-venture made up of Salini Impregilo, SA Healy and Parsons.
«Our Clean Rivers Project team continues to push forward at an incredible pace, and the completion of this tunnel is another key milestone to celebrate,» said DC Water Chief Executive and General Manager George S. Hawkins. «We applaud everyone who has played a part in keeping this work on schedule to meet our ultimate goal, which is cleaner water everyone can enjoy. That will be a great return on the investment our ratepayers are making in this massive project.»
The ART is one of five tunnels planned under the ambitious the project by the District of Columbia Water and Sewer Authority (DC Water) to protect Rock Creek and the Anacostia and Potomac Rivers.
Like other cities, Washington, D.C., has a combined sewer system that is often overwhelmed by large flows of water that come with storms and heavy rains. In order to avoid flooding streets and homes, regulators allow excess flow to discharge a dilute mixture of untreated storm water and sewage – known as combined sewage overflow (CSO) – into the nearby creek and two rivers.
As a result, there may be risks to public health because of these rapid flows and the potentially harmful substances they may contain– something DC Water wants to avoid.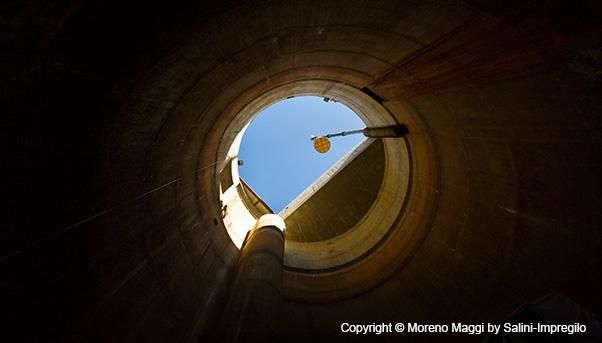 DC Water is responsible for treating waste water for a population of 2.1 million in the District of Columbia and some adjacent counties.
In addition to the tunnels, the Clean Rivers Project is overseeing the construction of a system of diversion structures and drop shafts to divert combined sewage to the tunnel system and instead deliver it to the Blue Plains Advanced Wastewater Treatment Plant located in the southeast section of the city.
When the project is completed in 2025 at an estimated cost of $2.7 billion, DC Water expects to have reduced the volume of CSO by 96%. That would mean bringing it down from 1.3 billion gallons in 2008 to close to 50 million.
The project's next deadline is March 2018, when DC Water plans to put into operation the ART and the Blue Plains Tunnel, whose shaft Nannie the TBM had broken through. DC Water gave the machine the name in honor of Nannie Helen Burroughs, who was a famous African-American educator and civil rights activist in Washington, D.C.
Any CSO that would start being collected in these two tunnels would eventually find its way to the treatment plant. In the ART alone, more than 38 million gallons of CSO can be stored during heavy rainfall.
The ART, whose cost nears €200 million, has a diameter of 23 feet. It extends from the Robert F. Kennedy Stadium in the city's northeast to the Poplar Point Pumping Station on the other side of the Anacostia River in the southeast where it meets up with the Blue Plains Tunnel.
Once it is fully completed next year, the ART will have six shafts, five odor control and ventilation facilities and be connected to four diversion chambers.