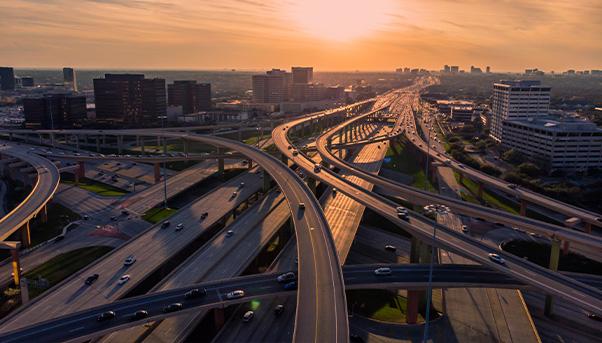 The first task of a new high-speed train between Dallas-Fort Worth and Houston will be to help reduce traffic congestion along one of the busiest highways in the United States: Interstate-45 (I-45).
Traffic is so intense that travellers often need up to five hours to go from one city to the other.
And, it is bound to get worse: the Texas Department of Transportation estimates that vehicle travel time could reach six and a half hours by 2035.
That is where the impact of the high-speed train will be most felt because it will be able to offer an alternative: fast, safe and sustainable travel.
Estimates show how the train would help remove 14,630 vehicles from I-45 a day, reducing the consumption of more than 80 million gallons of fuel (equivalent to more than 300 million litres).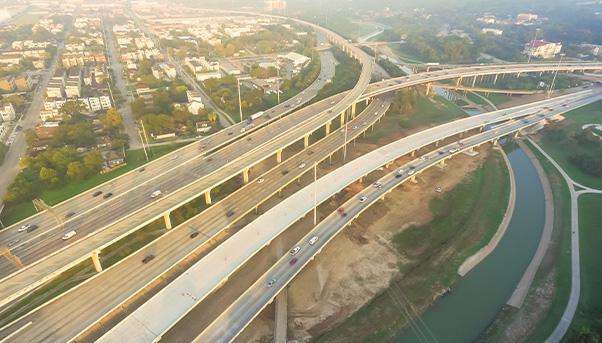 I-10 and-I-45, Houston
I-45 starts at the Gulf of Mexico, passes the Johnson Space Center of the National Aeronautics and Space Administration (NASA) continues on to Houston and finally connects with Dallas Fort-Worth.
The highway follows the same path as U.S. 75, a precursor to the interstate that replaced it because of its inability to manage the increase in vehicle traffic between the main cities of the state. The first section of U.S. 75 was inaugurated in September 1948, and by 1962 the Texas State Highway Commission approved the construction of the interstate 286 miles long.
I-45 became the state's first highway. In February 1963, the first section of the North Freeway was completed. Construction of subsequent sections progressed into the following years, with the last 12 miles between Fairfield and Streetman being done in 1971.
I-45 has since found itself at the heart of a series of upgrades, the most important being a $8.47-billion reconstruction of a section that crosses the centre of Houston and implies the removal of the Pierce Elevated, an elevated section that forms the southern boundary of the city centre. Construction on I-45 is happening today and is planned to continue into the foreseeable future.