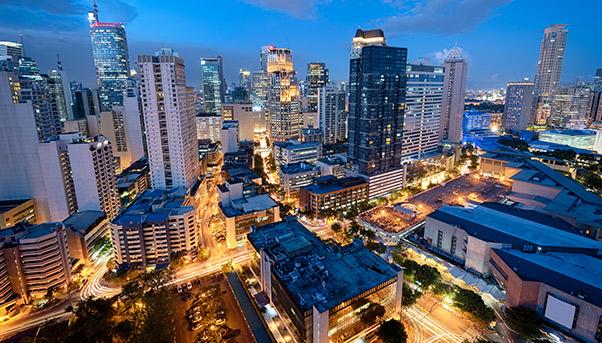 Major economies and least developed ones - where public works are crucial to take the decisive step to promoting growth - must invest more and better in infrastructure. The first Global Infrastructure Forum, hosted in Washington, D.C., by the World Bank Group, brought to the forefront issues on which 193 nations had started working last year in Addis Ababa, Ethiopia, during the Financing for Development conference.
«We must make this meeting an annual event and create an agenda on infrastructure, for which every year globally there must be between $1.0 and 1.3 trillion in investments», said World Bank Group President Jim Yong Kim at the opening of the forum. Kim thinks it fundamental to create «new standards and have complete transparency in the management of funds» while «increasing our ambition by setting higher standards».
For 2016, the World Bank has committed itself to finance 299 infrastructure projects for a total of $33 billion. In 2015, it had given more than $37 billion. But there is more: McKinsey Global Institute estimates that $3 trillion worth of infrastructure investments are needed to keep up with the pace of global growth by 2030.
The meeting was arranged by representatives of the main multilateral development banks (MDBs) - African Development Bank, Asian Development Bank, Asian Infrastructure Investment Bank, European Bank for Reconstruction and Development, European Investment Bank, Inter-American Development Bank Group, Islamic Development Bank, New Development Bank and the World Bank Group. Ban Ki-moon opened the forum alongside them. The secretary-general of the United Nations talked of the close cooperation between the MDBs, the World Bank and the United Nations, especially since 2015, «an exceptional year for cooperation and development». «Developing countries have to bridge the gap on infrastructure. This first forum is a great opportunity to create coordination and raise awareness on this issue», said Ban.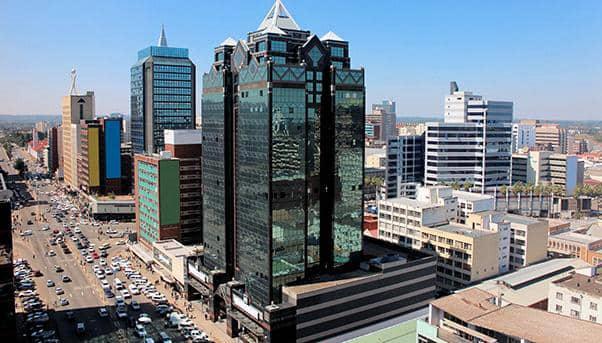 Numbers are key and provide an understanding of a situation, on which urgent action is required. By 2025, 1.8 billion people will live in areas of the world affected by long periods of drought. Currently, 60% do not have access to the Internet, 1.2 billion people live without electricity and a third of people living in rural areas don't have roads that are accessible all year round regardless of weather conditions. Investments (especially private) and better management of public funds and expenditure in infrastructure are needed to confront in an efficient way the problem of inequality.
How is it achievable? There is no quick fix and the conversation started by the Global Infrastructure Forum could indicate possible solutions to pursue. All the presidents of the MDBs however agreed on the need to invest more and better on infrastructure. Key issues were discussed at meetings held at the forum, from collaboration between the public and private sectors - and the need to develop the public-private partnership (PPP) model - to the environment at a time when the development of the green economy is crucial. On Friday, April 22 world leaders signed at the United Nations the climate accord reached at the COP21 Conference held in Paris in December 2015.
Meanwhile, the projections for the next five years are very clear: by 2020 cities will have 380 million new residents worldwide. This will lead to significant changes to connections. China has created a fund with $40 billion for development and infrastructure abroad.
As already mentioned, the key factor is the the private sector playing a role in infrastructure development: Private Participation in Infrastructure (PPI). The most recent figures from the World Bank on emerging markets reveal how it declined 55% in the first half of 2015 to $25.3 billion compared with the five-year average of $56.4 billion. Countries like Brazil, India and China have seen a marked drop, while Africa and other parts of South America like Colombia have seen major progress. Renewavble energy is what took in 49% of private investment.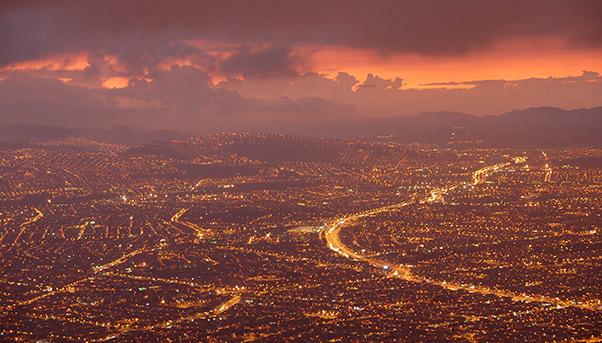 At the forum there were also discussions concerning Latin America and Africa. «The (African) continent has five priorities and infrastructure is one of them. The $60-70 billion financing gap in infrastructure could cause a loss of 5% of GDP in the coming years», Akinwumi Adesina, president of African Development Bank, said in his speech.
«In the past, no one was investing much money in infrastructure. But now there's a big change going on. For instance, Colombia and other countries are doing this, putting primary emphasis on infrastructure», said Luis Alberto Moreno, president of the Inter-American Development Bank and former ambassador of Colombia to the United States.
A change of priorities that is not exclusive to emerging economies, but also involves superpowers like the United States where the government has earmarked $305 billion of funds to build and improve roads, bridges and other infrastructure.
The World Bank's president also reiterated the importance of having the private sector invest in infrastructure after years of reduced financing in emerging economies. In 2015, it was $83 billion, compared with $112 billion in 2014 and well below the past five-year average of $124 billion. «We need to reverse the trend. We need to understand how to find private and public financing and how to support the creation of new infrastructures in emerging countries», Jim Yong Kim said.