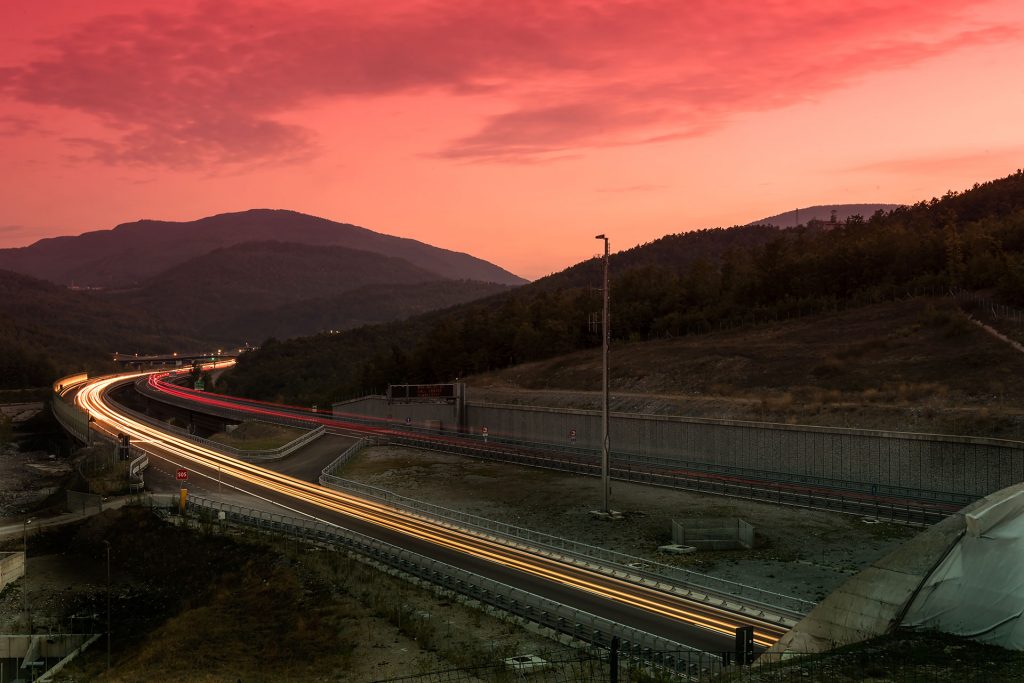 For the next three years, the construction industry in Europe is seen relying on large infrastructure projects for a good part of its growth.
The projects are seen growing in terms of output, or revenue, by an annual 3% between 2019 and 2021, according to Cresme, an Italian research centre. The rate is expected to be strongest - about 4% - in countries like Slovakia, Ireland, the Netherlands, Portugal and Spain. Elsewhere, such as Germany and France, growth from projects of this kind is likely to remain stagnant, while the United Kingdom and Italy will probably have to settle for a rise of less than 2%.
These forecasts come from figures released by Cresme in early June, focusing on the "Euroconstruct Area", or the construction industry in the European Union.
2018: A growth year for Europe
So investment in infrastructure is seen by Cresme as the only growth area in the construction industry for the coming years. After a 3.1% growth in 2018, the industry's pace will slow. In 2019, it should grow by 2%, and then down to 1.5% in 2020-2021, according to the outlook that it presented at the 87th Euroconstruct Conference held in Rome on June 12-13.
In essence - as explained by "We Build Value" in the article "Construction: A Consolidation Plan to Save Jobs" - the industry is growing, but not enough to return to levels registered before the global financial crisis erupted in 2007-2008. And investment in infrastructure alone is not likely to be enough to fill the gap left by a slowdown in commercial and residential building, especially in countries that have cut back on public works.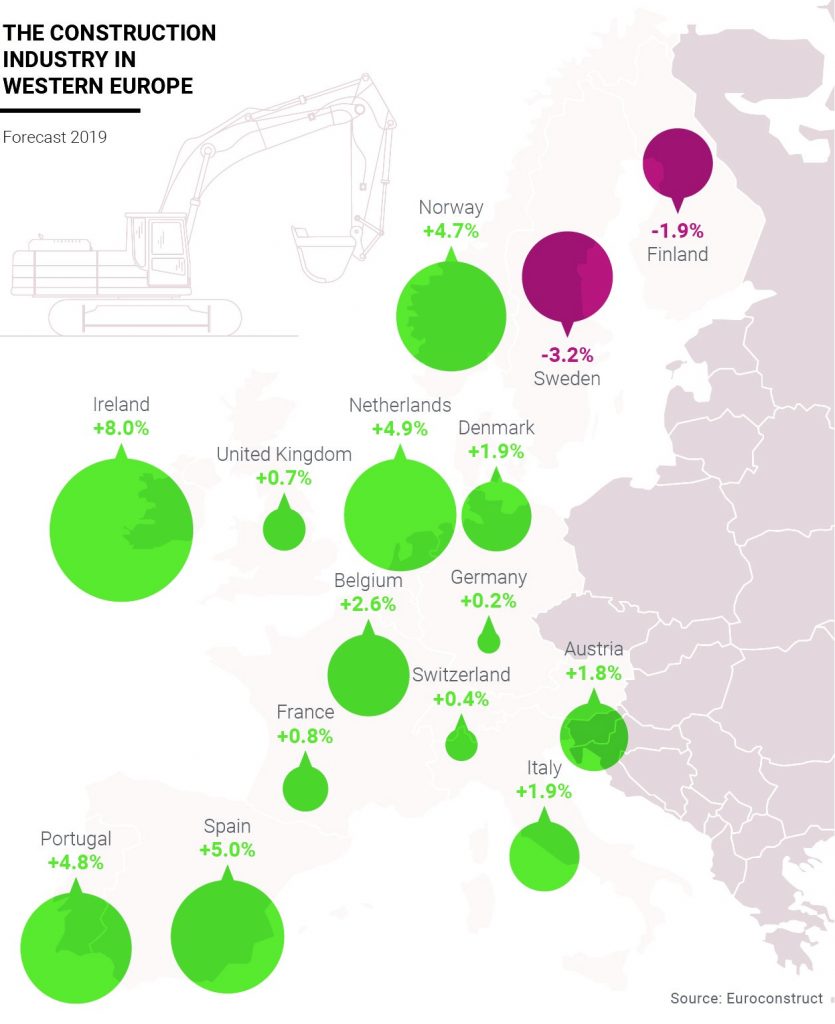 Italy better than France and Germany
Between 2019 and 2020, the construction industry in Italy should see moderate growth, underperforming its European neighbours. Output in 2019 is seen at 1.9%, far below Spain (+5%), the Netherlands (+4.9%), Portugal (+4.8%) and, above all, Ireland (+ 8%). But it is still seen being much better than France and Germany at +0.8% and +0.2%, respectively.
By 2020, things should go slightly better for Italy, thanks to a 2% growth in the industry. Much will depend on solving some serious problems afflicting its industry. Five of the country's largest construction companies risk bankruptcy, and work on several major construction sites have halted.
The Progetto Italia initiative launched by Salini Impregilo and supported by some of the country's main banks seeks a solution to the crisis. The potential bankruptcies put €6 billion worth of projects at risk, along with some €30 billion that could go up in smoke from the halt of work on construction sites in 14 regions.
Completing this consolidation plan, thereby safeguarding the technical and professional assets of the companies in crisis, along with renewing work at construction sites, would give a decisive boost to the industry and allow it to match the growth rates of the best performing markets in the EU.
The role of national champions
Market growth in individual EU countries is closely linked to the performance of national champions. In general, the largest global players in the industry have substantial market share in their countries of origin.
France's Vinci makes almost 60% of its turnover in France; Austria's Strabag makes 47%, while Spain's ACS produces 40% at home.
In Italy, the situation is very different. Salini Impregilo, a global player, produces less than 10% of its turnover in Italy, a share that would change substantially with Progetto Italia, involving other local groups, Astaldi in particular.
Size, experience and technical skill become essential factors to compete, especially when building large, complex infrastructure projects – the ones that contribute the most to the growth of the industry.