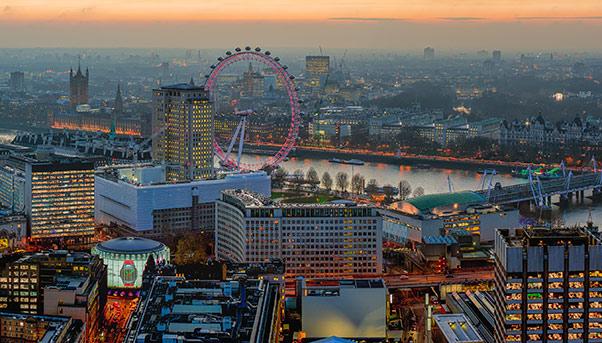 There are more than 23,000 solar panels that float on pontoons in the waters of a reservoir near London and power an enormous treatment plant that supplies potable water to city residents. They make up the largest solar farm of its kind in Europe, located in Walton-on-Thames, about 13 kilometres from Heathrow Airport. China is the only place in the world where anything bigger than this can be found.
Although they cover only a 10th of the Queen Elizabeth II reservoir, the panels are collectively equal in size to eight football pitches.
They have an installed peak capacity of 6.3 megawatts (MW) and generate 5.8 million kilowatt hours a year – enough electricity to power 1,800 homes.
They are helping Thames Water Utilities, which runs the solar farm, in its goal to produce a third of its electricity by itself by 2020.
«Becoming a more sustainable business is integral to our long term strategy», said Angus Berry, the utility's energy manager, in a statement issued at the time of the inauguration a while a back. «This innovative new project brings us one step closer to achieving our goal – this is the right thing for our customers, the right thing for our stakeholders and most importantly the right thing for the environment».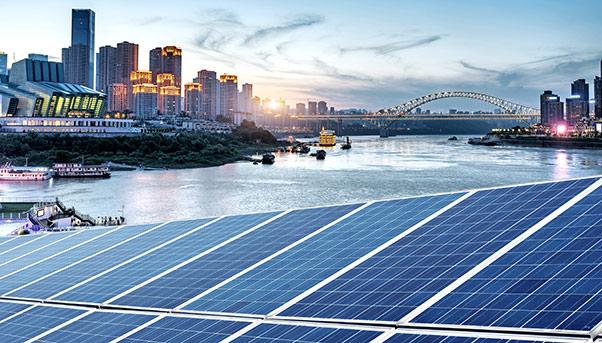 What is novel about the solar farm is its location because it allows the utility to circumvent the problem of having to find available land in crowded metropolitan London at a reasonable cost.
Although the solar farm at the Queen Elizabeth II reservoir is the biggest in Europe, it is not the first in the United Kingdom. That title goes to one set up by United Utilities in Manchester in late 2015. Its installed capacity, however, is half that of Walton-on-Thames.
In Japan, work is underway to set up by 2018 a solar farm in the reservoir of the Yamakura Dam. It will cover 180,000 square metres and production twice as much as the one near London.
Last June, China inaugurated a floating solar farm in the province of Anhui that is capable of producing 40 MW for 15,000 residents. It is but one example of the ambitious plans harboured by the Chinese to produce more electricity from renewable sources. By 2020, it plans to invest $361 million in the sector to produce 320 gigawatts from wind and solar energy and 340 gigawatts from hydro dams. At the moment, renewable energy is responsible for 11% of energy production in China but government estimates see it rising to 20% by 2030.