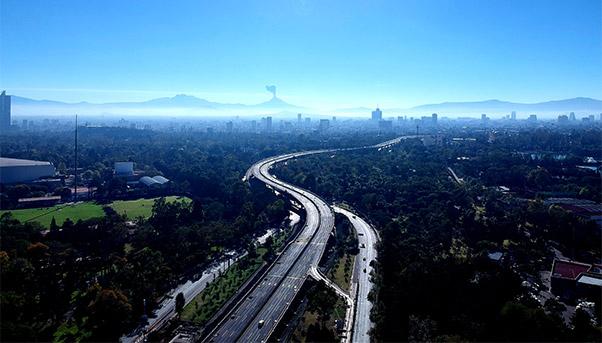 The Zocalo subway station, Mexico City, morning rush hour. The stairway leading down to the tracks is already crowded. The station is clean, the marble floor shines, and one red train after another comes and goes. The travelers line up in front of the open doors, hoping to squeeze into the packed cars.
This is business as usual for Mexico City's subway, the second largest network in North America. This infrastructure serves one of the largest and most polluted cities in the world, and carries 1.6 billion people every year. It has a total of 12 lines, running from 5am to midnight, which intertwine with the regional railways and public bus stops.
The subway is the megacity's most-used transport infrastructure. But it is not enough to solve the mobility problems of an urban conglomeration of 20 million inhabitants, where 4.5 million people arrive for work each day from the surrounding area, and 24% of the goods purchased or sold come from other parts of the state.
Mexico City's demand for road and public transport infrastructures is voracious. The solution, for many, is to use their cars.
Mexico City's traffic, the nightmare of getting around by car
Mexico City has amongst the highest concentration of cars in the world. According to the Ministry of Road Transport, 5.5 million vehicles travel within Mexico City every day, with a further 5.1 million registered in the surrounding State of Mexico.
The traffic is so congested that cars travel at an average speed of 32km/h (20 mph) and 65% of the goods transported in the city take on average two and a half hours to reach their destination, according to the Ministry. These figures show the extent to which current transport infrastructures are still insufficient to meet the needs of one of the largest cities in the world.
Some measures have been taken in recent years, such as the construction of the Autopista Urbana Sur, a city highway 11 kilometres (6.8 miles) long and costing $450 million that facilitates access to Mexico City.
The inauguration of the new motorway has cut time to enter the city from the south by half, but this alone is not enough to meet the growing need for urban mobility.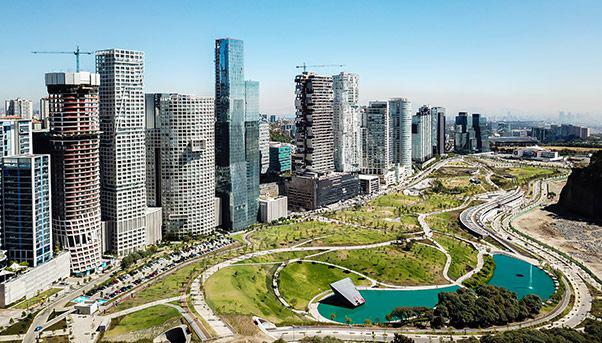 Sustainable mobility, urgently needed to fight pollution
The CDMX Resilience Strategy report from the Mexico City administration estimates that the city's congestion each year creates an economic loss of 33 billion pesos ($1.7 billion), in addition of course to the terrible impact on air quality.
The city's location does not help, since it creates a "hood" of polluted air.
Mexico City's average altitude is 2,300 metres (7,545 feet) and the city is immersed in a valley surrounded by mountains. The so-called Valle del Mexico actually creates a basin that prevents air from moving. In recent years, both city and federal authorities have taken drastic measures to combat pollution and protect the population. These include, at times, blocking of car traffic for two days a week, and closing schools and factories.
Thanks to these steps, the situation has definitely improved since 1990, when a report found that Mexico City pollution killed 100,000 children a year and created problems for the sight of 250,000 people, with a life expectancy reduced by ten years.
Since then, many anti-pollution measures have been adopted. Diesel fuel has been banned for trucks and buses, and air is monitored at 36 sites in different areas of the city.
But the modernisation process is far from over. Now it is even more necessary than ever to prevent Mexico City from turning into a trap for its inhabitants.
Mexico's investment plan
The Mexican federal government intends to return to investing in infrastructure, starting from the capital and beyond. A few weeks ago President Andres Manuel Lopez Obrador said at a conference that the government is ready to launch 1,600 infrastructure projects, considered strategic for the country's economic development.
«This is really important, because it would help us to spur economic growth», he said.
On the whole, the government is allocating $400 billion, to be spent by 2024, with substantial help from private investors, who will have to guarantee most of this financing. Entrepreneur Carlos Slim, Mexico's richest man, has promised to invest $5 billion in infrastructure development. Obrador's announcement is partly aimed to make people forget his previous stance on infrastructure, when -- a few days after his election -- he canceled a $13 billion maxi-project to build a new airport in Mexico City. Today, when Obrador talks about infrastructure he defines it as an essential tool for Mexico's economic development.