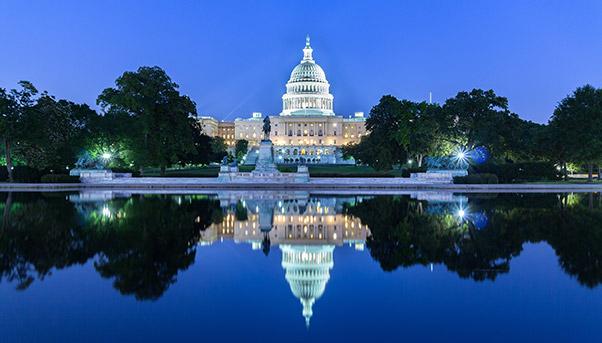 U.S. President Donald Trump has renewed his call to Congress to pass legislation to invest billions of dollars in the country's crumbling infrastructure, calling it a necessity for the largest economy in the world.
In his State of the Union Address on February 5, Trump urged members of both houses of the legislative body to set aside their differences and agree on measures to help restore the roads, bridges and other infrastructure that are crucial for growth.
Since his government proposed a $1.5-trillion plan to invest in the sector, Congress has made no progress on drafting a bill to enact it due to deep divisions between members of the Republican and Democratic parties that dominate the body. The Republicans control the Senate, while the Democrats have the House of Representatives.
«I know that the Congress is eager to pass an infrastructure bill — and I am eager to work with you on legislation to deliver new and important infrastructure investment, including investments in the cutting edge industries of the future», Trump said in his address, which was broadcast live across the country.
«This is not an option. This is a necessity», he added. «Both parties should be able to unite for a great rebuilding of America's crumbling infrastructure».
Bipartisan Effort Needed
Presented last year, Trump's propose would use $200 billion in federal funds to support innovative infrastructure projects, encourage state and local governments to find their own financing, cut bureaucracy and support the training of workers for the construction sector.
In response to Trump's renewed call to Congress, Peter DeFazio, a Democratic congressman who serves as chairman of the Transportation and Infrastructure Committee, agreed that it was an urgent matter on which both parties should work together. «I will work to build bipartisan agreement around legislation, but I can't do it alone», he said. «This will require massive effort from the White House, stakeholders, and supporters in Congress to get something real across the finish line».
«Our crumbling roads, bridges, transit and rail systems, airports, and harbors impact every community across our country», he added. «We face a $1 trillion surface transportation investment gap over the next 10 years to fix the infrastructure we have, meet future needs, and restore our global competitiveness».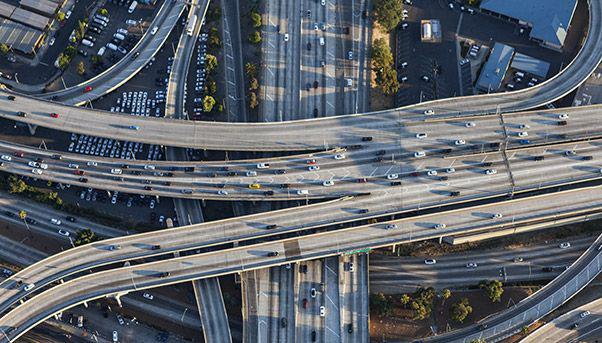 Priorities and Costs
The American Society of Civil Engineers (ASCE), whose report card on the state of the country's infrastructure is widely followed, listed a number of priorities on which Congress ought to focus, including the fixing of the Highway Trust Fund. The fund, which finances the repair and construction of roads and highways across the country, runs the risk of collapse because its main source of funding is a federal tax on fuel that has not been raised since 1993.
«We have continued to underinvest for far too long, and an infrastructure bill is overdue», read a statement by Robin Kemper, the ASCE's president. «Failing to invest in and modernize our infrastructure is continuously putting strains on our families and the economy. Deficient bridges, congested highways, outdated transit systems, an unreliable electric grid and leaky water pipes cost the average American family $3,400 a year—which is $9 a day—in disposable income».
ASCE's latest report card gives a low rating of D+ (A being the highest rating, F the lowest) for the state of the country's infrastructure across 16 categories.
Appeal by U.S. Chamber of Commerce
In an effort to encourage Congress to work on bipartisan legislation, the U.S. Chamber of Commerce hosted a summit on infrastructure on the same day as Trump's address. «We need to build bridges across the political divide before we can build bridges around the country», read a statement by Thomas Donohue, the chamber's president. «Rallying around a bipartisan package would go a long way toward restoring public trust, business confidence, and political goodwill».
Donohue cited four issues to address: a sustainable funding source to repair roads, bridges, and transit systems; innovative financing solutions to pay for major critical infrastructure projects; a streamlined permitting process to quicken the approval of projects; and a ready force of skilled workers.
He was just as emphatic as the ASCE in listing the cost of doing nothing. «The economic toll of our crumbling infrastructure is steep and rising still. By 2025, it will have cost businesses $7 trillion», he said. «You don't have to be a civil engineer to know that our nation's infrastructure is falling apart. All you have to do is leave your house. The evidence is everywhere – and affects everyone».