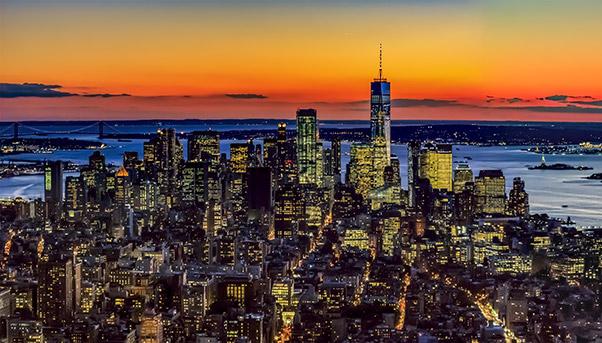 Even Magic Johnson, the legendary basketball player, has decided to invest in the redevelopment of LaGuardia, the oldest and smallest of New York's three airports.
Last August, the former star of the National Basketball Association who retired from the Los Angeles Lakers in 1996, announced that Magic Johnson Enterprises would support LaGuardia Gateway Partners, a private consortium that will manage for 35 years Terminal B of the airport when it is renovated.
«We will be rebuilding America», he told a forum hosted by the Bloomberg news agency in April. And so he became a sponsor of one of the biggest infrastructure projects in the state of New York.
LaGuardia is unloved by the city's residents and most everyone else that has ever had to use it. Its structure is old if not antiquated: hallways are narrow, boarding gates crowded, services lacking, lighting dim and waiting rooms few and far between.
New York State Governor Andrew Cuomo did not tread lightly when he said it was a "disgrace", while former Vice President Joe Biden once described it as a "third world" airport.
With Johnson and others offering to help, things are about to change.
Investors and cost of the LaGuardia Airport renovation project
Travellers taking flights out of LaGuardia (named after a former city mayor, Italian-American Fiorello LaGuardia) find an airport that has been transformed into a big, chaotic construction site full of cranes and bulldozers, blocked streets and clogged traffic. The airport is to stay in this state for at least nine years.
The $8 billion project being pursued by the Port Authority – which could eventually reach $12 billion - aims to transform LaGuardia into a futuristic airport with its terminals finally united under the same roof (today, they are separated, obliging travellers to take an arduous and uncomfortable journey among them). It will have a bigger taxing area for planes (the reduced space today causes a lot of delays), a new road entry, expanded parking space, as well as a new area for taxis and car rentals. There are also plans for a train on a suspended rail that would connect the airport with the city's metro system.
According to the television news network CNN, part of the investment is guaranteed by the private sector, transforming the project into one of the biggest public-private partnerships in the history of U.S. aviation. The lion's share will be covered by Delta Air Lines, which is investing $3.4 billion to have exclusive management of one area of the airport, thereby consolidating its role as LaGuardia's first airline. «Our participation in this historic project builds on the more than $2 billion Delta has invested in New York over the past seven years», said Ed Bastian, chief executive of the airline.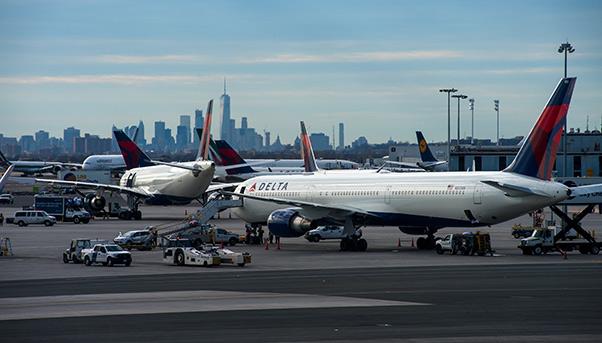 «Replacing these outmoded terminals is a major step forward in our reimagining of LaGuardia into a 21st-century, world-class airport worthy of the Empire State», said Governor Cuomo in a statement announcing the airline's support of the renovation of Terminals C and D.
LaGuardia Gateway Partners, meanwhile, will take care of Terminal B, investing about $4 billion in it and creating – according to the Port Authority – 8,000 direct jobs and 10,000 indirect ones.
LaGuardia: the renovation of an outdated airport
Close to the city (it is closer to Manhattan than the other two airports: John F. Kennedy International Airport and Newark Liberty International Airport), modern and efficient, the new LaGuardia will reaffirm its position as a crucial transport hub for one of the most important cities of the world.
Opened in 1939 in the northwestern end of the city's Queens neighbourhood along to the East River with an investment of $40 million, the airport was the first airport in the city. Today, despite the fact that it serves nearly 30 million passengers a year, it is inadequately small with a single departure hall, no stores or boutiques and few snack and newspaper vendors. But it still has a big advantage by being only 13 kilometres from Manhattan with nearly no waiting time for boarding. All national flights leave from here to the farthest reaches of the country. Tourists and business people arrive at JFK, while commuters, workers and small business owners fly out of here.
If all goes as planned, the redeveloped airport will be ready in 2026 (some areas could be inaugurated as early as 2019). One of the biggest challenges, however, will be accessibility. Today, the airport is not connected to a train nor metro like JFK and Newark, but it is reachable mainly by bus. The project foresees the construction of an AirTrain, a monorail like the one at JFK that links it to the subway, a sustainable solution but certainly not enough to support the traffic that will be generated by the refurbished airport.