Germany is working to get its trains "on track." The climate crisis and the profound effects of Covid-19 have convinced the German government to expedite its transition toward more sustainable mobility systems in which trains play a central role.
Inspired by this principle, Germany's national rail transport authority Deutsche Bahn has announced the reopening of 20 rail routes that have been closed for years. In all, the reopening involves 245 kilometers (152 miles) of routes that will help significantly reduce road traffic of trucks and automobiles.
This decision came after a lengthy technical analysis of approximately 1300 km (807 miles) of abandoned rail routes along the national network. Once research and some technical trials were completed, Deutsche Bahn identified 245 km (152 miles) deemed to be recoverable in the shortest possible time frame.
The lines slated to become operational include suburban routes around Berlin and Dusseldorf, the cross-border link between Breisach in southwest Germany and Colmar in France, and many agricultural routes aimed at transferring a portion of foodstuff travel routes to rail.
Old railways are being brought back to life, reiterating the German government's commitment to maintaining large-scale infrastructure and investing in new projects to reduce air pollution. These necessities are also reflected in the country's ambitious plan to modernise its transport network.
The government's mega-plan to upgrade Germany's rail transport network
The restoration of disused railways is just the first step in a major government plan to modernise and revive rail transport. Deutsche Bahn said it plans to invest €12.7 billion ($15 billion) in a series of projects and operations on both the network and stations. The project follows the guidelines set out by the European Union, which has made sustainable mobility one of the primary objectives of the Next Generation EU program. Its scope is ambitious: modernising approximately 1,900 kilometers (1180 miles) of track and 140 bridges, as well as the renovation and construction of new stations throughout the country.
Deutsche Bahn plans to hire 2,000 engineers and 1,700 maintenance staff to carry out the work, which will take years to complete. Plans are also in place to increase the number of staff currently working in railway stations by 20%.
This is a first step towards a major transport revolution, starting with long-distance routes and ending with the underground metros of large cities. Behind it is a standing conviction that the future of transport in Europe can only come to fruition through sustainable mobility.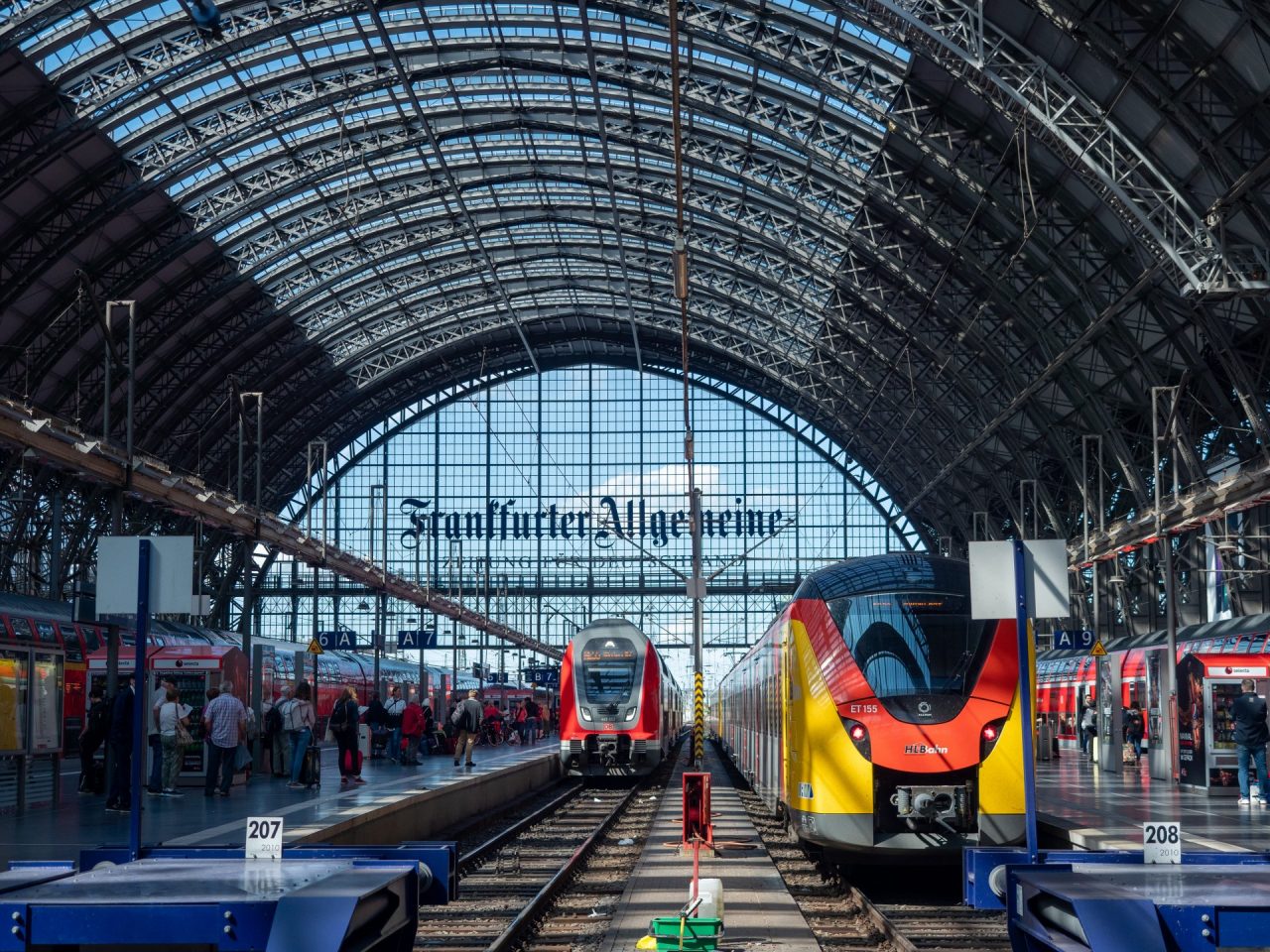 Railways of Germany: a path toward sustainability
The German government was the first to identify sustainable mobility as a priority in response to the effects of the pandemic. This was already the case early on, when the use of public transport was prohibited due to national lockdowns.
In June 2020, an initial change to national investment plans was made with the approval of the Rail Transport Master Plan, presented by Andreas Scheuer, Federal Minister of Transport. The plan is not a "one-off" solution, but a systematic doubling of the annual federal investment budget in rail transport. Every 12 months, the sector will receive €3 billion ($3.5 billion), allocated to supporting reform and the gradual transformation of the national transport network.
One step at a time, infrastructure will change radically. The effects will be substantial: by 2030, the number of train passengers is expected to double from 2.6 to 5.2 billion per year, freight transport will grow significantly, and Deutsche Bahn alone is expected to create 100,000 new jobs.
Once again, the long-term goal is to reduce noxious emissions into the environment, allowing Deutsche Bahn a better chance at reaching its goal of relying solely on renewable power by 2038.
This is the final stretch of the ambitious German plan, the end of the line for transforming the transport model of one of the world's richest and most productive countries.