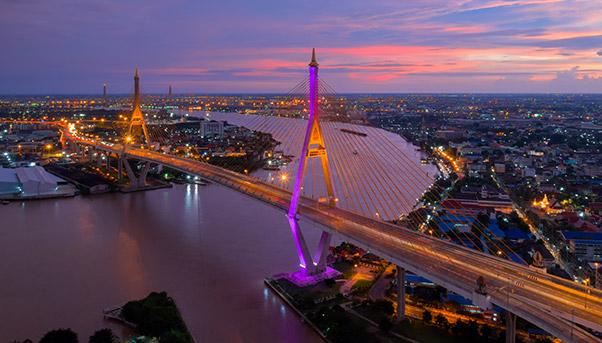 Thailand is preparing to put into law a bill drafted to quicken the deployment of an ambitious $44 billion plan to turn the country into a regional economic hub.
The country's cabinet approved the bill in September, making it a matter of months before it becomes law, according to news reports.
Known as the Eastern Economic Corridor (EEC), the plan would combine huge investments in infrastructure with incentives to attract direct foreign investment along the country's eastern seaboard where its main industrial base is located.
Thai Industry Minister Uttama Savanayana told Bloomberg Television in June the tax breaks and other incentives were to get the private sector to cover 80% of the $44 billion expected to be invested in the EEC.
In addition to creating some 100,000 jobs, the aim is to lift the growth rate of the country's gross domestic product (GDP) to an annual 5% in five years, according to a report by news agency Reuters. The World Bank sees the Thai economy gaining momentum, having gone up 3.7% in the second quarter compared with 3.3% in the first. An August report on the country foresees it growing 3.5% for the full year.
Thailand is taking advantage of its geographical location to try to become a hub for Southeast Asia, hence the EEC moniker. «It will be a game changer», Savanayana said of the EEC in his interview with Bloomberg Television.
In a video promoting the plan, the government says it can reach more than half of the world's population by land, sea and air.
Combined with East Asia and India, the region is responsible for one third of the world's GDP. It is also in the focus of One Belt, One Road, the initiative being promoted by China to invest in the infrastructure needed to foster trade with neighbouring countries.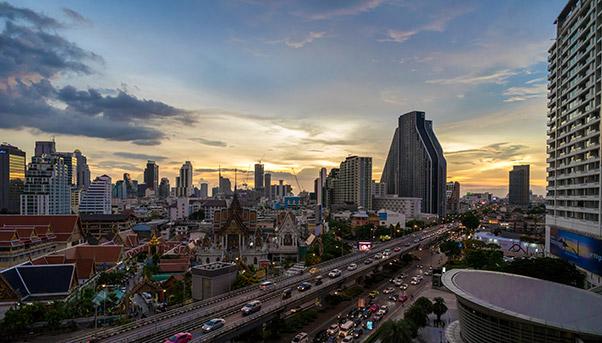 Thailand is focusing on its eastern seaboard because it wants to modernise its economy by creating centres of innovation that could translate into products and services offered by more advanced industries such as aviation, robotics and biotechnology.
Comprised of three provinces - Rayong, Chachoengsao and Chonburi – the eastern seaboard covers 13,285 square kilometres, home to more traditional industries such as cars and petrochemicals, which together make up about 20% of the GDP.
ASEAN Briefing, a news and analysis website run by a professional services firm, says the government has identified four core areas it deems essential to turning the EEC into a successful economic zone: infrastructure; industrial or innovation clusters; tourism; and smart cities.
The investments needed to develop these areas are significant. A government slide presentation promoting the EEC lists a string of projects to be pursued: $1 billion for highways; $2.8 billion to expand ports; $6 billion to upgrade the U-Tapao International Airport; $6.7 billion to build railways including one for high-speed trains; $12 billion for new cities and hospitals and $15 billion for industry.
The infrastructure – whether it be a highway or a high-speed railway line – would not only link the sea and airports and clusters along the eastern seaboard but also expand Thailand's connections with other countries.
The incentives for foreign multinational to choose Thailand as a base for their regional operations are also noteworthy. They include an exemption for corporate income tax, land lease for 50 or more years, a three-month public-private-partnership (PPP) procedure and a quicker environmental impact assessment process.
«(The ECC) is a flagship project of the government», Savanayana told Bloomberg Television. «It can serve as a transformational tool for Thailand». «Our goal is to achieve sustainable growth and development», he added.