America is trying to give its infrastructure system a new lease on life.  The country can no longer ignore the delay it has accumulated in rebuilding roads, bridges, railways, tunnels and water systems. That's why the federal government has proposed a spending plan of $1.3 trillion (€1.1 trillion). This modernisation programme — after a debate that has been going on for years – has once again excluded military facilities such as shipyards, depots and military airport runways, which like their civil infrastructure counterparts are also outdated or not suitable for new technologies.
The inter-dependent relationship of military and civil infrastructures has attracted some attention, however, in the current administration, whereas civil works can in many cases have an important logistical utility for defense operations and in the same way military infrastructures can be put at the service of citizens' needs.
Projects like the expansion of Interstate I-14 could be useful for defense logistics. The proposed stretch will connect more than a dozen military bases and ports in five Southern states. From Fort Wood in Texas, continuing 1,300 miles (2,092 kilometres) between existing I-10 and I-20 highways through Louisiana, Mississippi, Alabama, and on to Augusta, Georgia, the new highway will connect tens of thousands of troops, families, and military vehicles. The new civil-military route will officially be called the Interstate 14 Corridor, but the Defense media has already dubbed it "Forts to Port."
Within the federal budget for 2022, the Department of Defense proposed spending of $26.1 billion (€22.7 billion) for construction of new military infrastructure and modernization of existing infrastructure "to address critical mission requirements and concerns in a manner," the congressional documents read, "that will provide the Army with the tools it needs to successfully conduct operations to protect the lives, health and safety of American citizens."
This funding will be used to replace, rehabilitate, and modernise infrastructure to make it more resilient to climate events.
A military necessity: America's commitment to the Panama Canal
The interaction between technologies or infrastructures developed for military purposes and then used in the civil field and vice versa is a common thread in the past, as we have seen with the Internet, telecommunication towers, GPS tracking, and the use of drones.
In the historical archives of the Department of Defense (DOD), the are examples of periods of significant investment in military infrastructure and periods of inaction, depending on the moment. The most significant infrastructure investment ever made by the United States dates all the way back to 1898 amid growing tensions with Spain, which owned Cuba as part of its colonial empire. On February 15 of that year, the warship Maine exploded in Havana Harbor. The Navy battleship USS Oregon, which was moored in California, set sail for Cuba. The Oregon took 67 days to circumnavigate the Pacific and reach the Caribbean Atlantic, risking being swept away by storms.
The pressure of that interminable voyage was so strong that it eventually allowed President Theodore Roosevelt, America's 26th president, to win approval from Congress in 1902 to build a waterway cutting through the narrowest point between North and South America. The Panama Canal was born. The Canal was completed in 1914 and is still used today as a transit route for military vessels between the two oceans, even though it is a decisive benefit to commercial traffic. With the widening of the Canal, executed in 2016 by the construction consortium led by Webuild (then Salini Impregilo), battleships and new classes of mega aircraft carriers can easily reach either coast of the United States.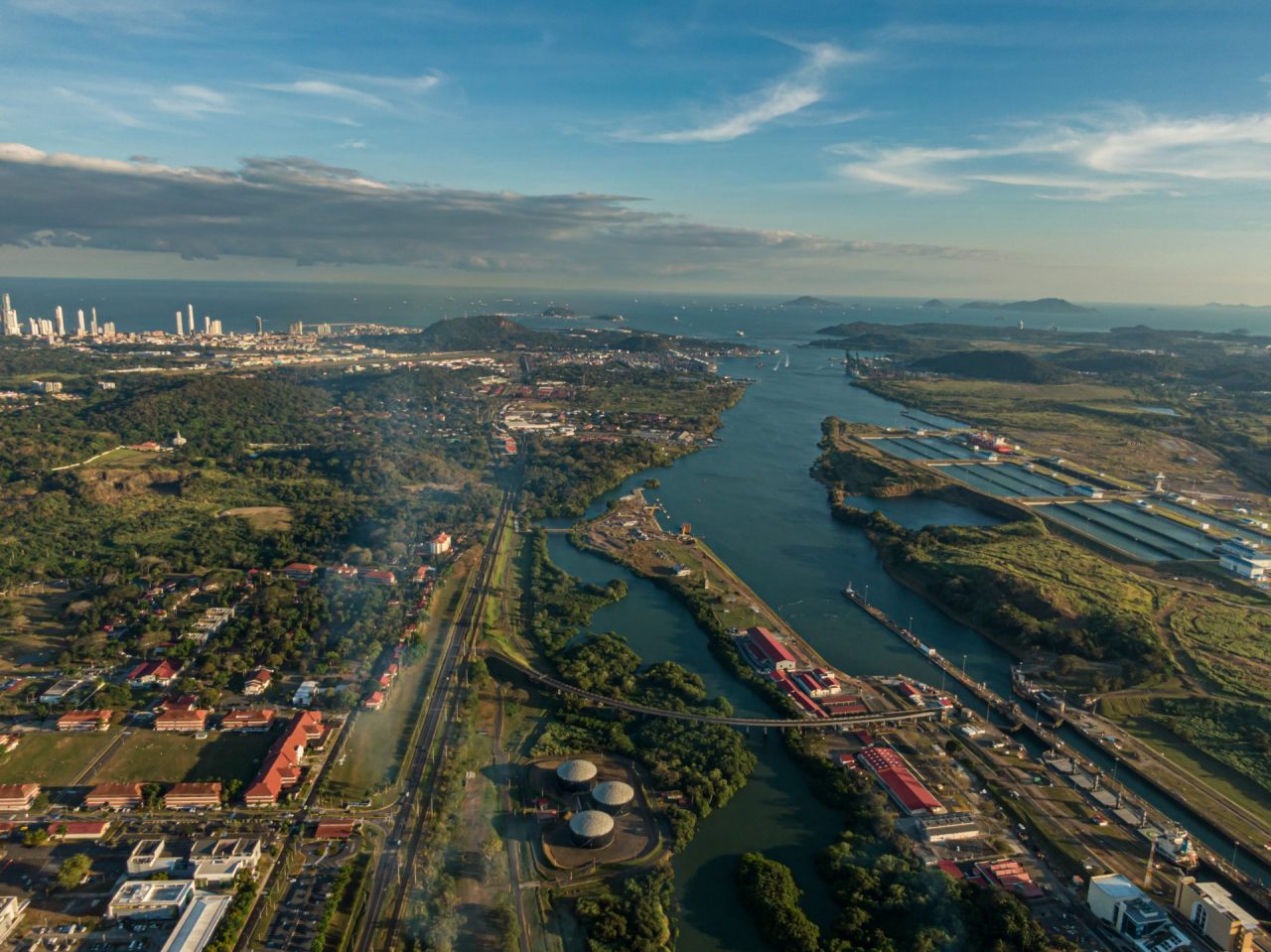 Civil infrastructure in the service of defense
Alabama Republican Senator Richard Shelby, 87, had unsuccessfully proposed an amendment totaling $50.2 billion (€42.5 billion) to be included in the upcoming budget, for the improvement and modernisation of military shipyards, test ranges, military facilities, air force runways, and weapons depots, failed to pass muster in the Senate.
This amendment is similar to the SHIPYARD Act (Supplying Help to Infrastructure in Ports, Yards, and America's Repair Docks) to rebuild some key U.S. Navy infrastructure, introduced by a bipartisan group comprised of U.S. Senators Roger Wicker (R-Miss)., Tim Kain (D-Va.), Susan Collins, (R-Maine), Angus King (I-Maine), and Jeanne Shahe (D-N.H.), along with Representatives Rob Wittman (R-Va.), and Mike Gallagher (R-Wis.).
Commenting on the failure to pass the SHIPYARD Act, The Brookings Institution noted how it actually focused too much (or only) on aid to the Navy, neglecting the commercial aspects.
According to Brookings, discussions on this topic have emphasised the importance of the military dimensions of maritime capability and given too little thought to the steady deterioration of the U.S. shipbuilding industry.
Ultimately, according to Brookings, the result of neglecting inland navigation and port infrastructure is more congestion on roads and railroads and more pollution. Transportation is the largest source of greenhouse gas emissions (nearly 30%), and truck transportation is far less environmentally sustainable than ship transportation.
"Widening the aperture and making the connection between commercial and military dimensions of maritime capacity will benefit America's economy, environment, and enhance our national security," wrote Brookings.