The Inter-American Development Bank (IDB) has joined three countries of Central America in an initiative to channel up to $2.5 billion of public and private funding into infrastructure projects in the latest bid to improve the lives of their people.
The IDB, the main source of multilateral financing for Latin America, has itself pledged up to $750 million, an amount that would leverage $1.75 billion in additional funding to be raised from private and public sources in El Salvador, Guatemala and Honduras over the next five years.
Described as the Northern Triangle of Central America, these countries are not only poor but also some of the most violent in the world. They are the source of a steady stream of migrants who risk their lives trying to enter the United States in search of a better life.
The initiative was announced ahead of the Conference on Prosperity and Security in Central America held in Miami on June 15-16. Sponsored by Mexico and the United States, the conference discussed ways to reduce migration by improving conditions in those three countries.
«The proposed initiative is intended to improve infrastructure in the three countries as part of a broader effort to promote economic development and integration,» the IDB said in a statement. «(It is intended) to provide more employment opportunities at home for people who might otherwise take the risky decision to migrate to the United States in search of work.»
This new funding would complement funds already provided under the Plan of the Alliance for the Prosperity of the Northern Triangle, set up by the former U.S. administration to try to curb Central American migration with development projects and apply measures to reduce gang violence.
«Under the Alliance for Prosperity, the countries of the Northern Triangle have been making real progress in areas such as citizen security, strengthening institutions and developing human capital,» IDB President Luis Alberto Moreno said in the statement.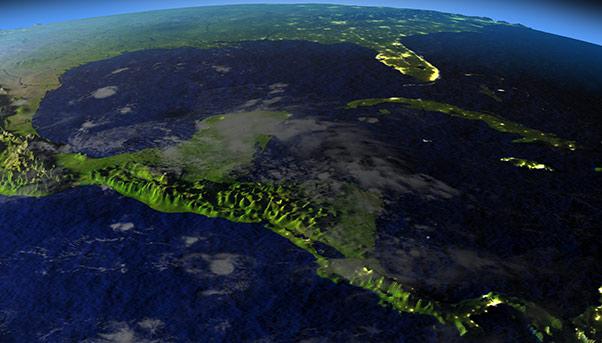 «The key over the next five years will be to tap the private sector to help build critical infrastructure that will generate jobs, improve competitiveness, and create the conditions that encourage people to build prosperous lives in their homelands.»
The IDB said it was trying to create new financial platforms to garner enough confidence to draw investment into infrastructure projects. It said public and private officials in the three countries had pledged to leverage its funds for a total of $2.5 billion for infrastructure projects. «This amount could increase in the future, as the IDB Group and the three governments identify new ways to tap domestic savings, issue bonds and attract other sources of capital.»
Honduran President Juan Orlando Hernandez told the conference in Miami his government was determined to play its part. «For every dollar provided by the United States, Honduras will provide four», he was quoted by Reuters as saying. «We Hondurans must be the ones who most invest in these objectives …We're the ones that have to invest in the private sector, we have to make sure that every dollar is well focused on the challenges.»
As the second most rapidly urbanizing region in the world, Central America faces the enormous task of improving the infrastructure it needs to ease the pressure on its cities.
At present, 29% of urban residents live in slums, and the growing number of migrants from the countryside risks exasperating the situation, according to a 2016 report by the World Bank. It cited a lack of social inclusion, vulnerability to natural disasters, and the lack of economic opportunities and competitiveness as obstacles to development.
«Central America is undergoing an important transition, with urban populations increasing at accelerated speeds, bringing pressing challenges as well as opportunities to boost sustained, inclusive and resilient growth,» it said. «(With the) current rates of urbanization, the region's urban population will double in size by 2050, welcoming over 25 million new urban dwellers, calling for better infrastructure, higher coverage and quality of urban services and greater employment opportunities.»