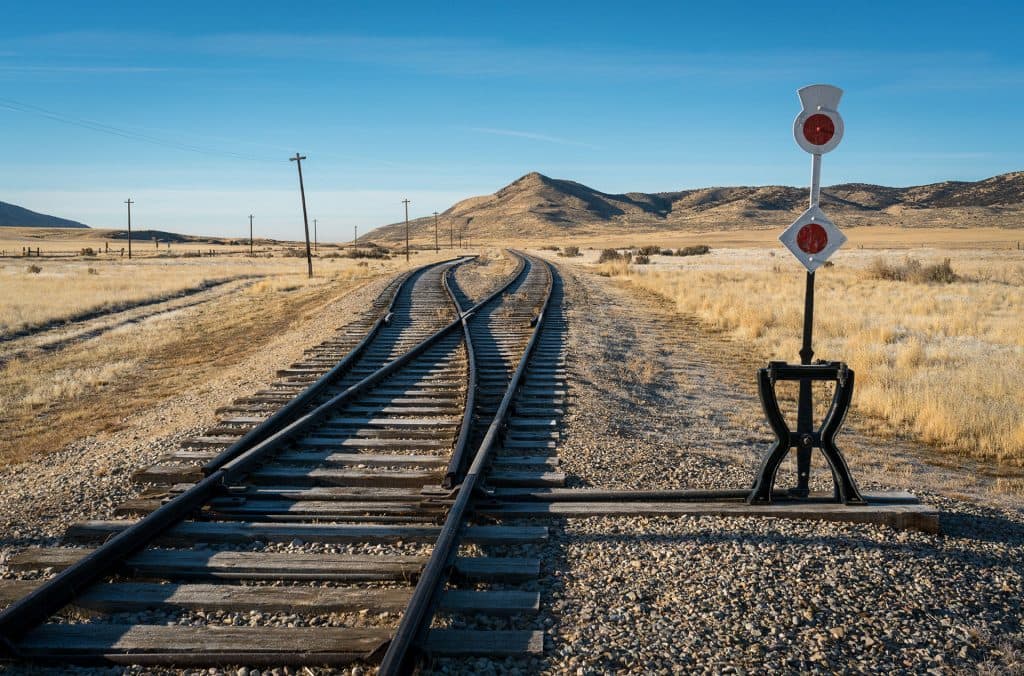 For over 150 years, the US rail system has been a foundation of the country's economy. Over a third of US exports travel on the country's rail network, for a total of 5 million tons of goods every day.
And in fact, the country's railway system is the largest in the world (140,000 miles, or 260,000 kilometers). But while the freight sector is well-developed in almost every state and is continually being upgraded, the passenger sector (87,000 passengers per day) has languished for years because of an outdated and insufficient infrastructure, since public funds for passenger rail transport are insufficient.
The passenger system is operated almost exclusively by Amtrak, a semi-public company that receives state and federal subsidies, headquartered near Washington DC's Union Station.
Amtrak serves around 500 destinations in 46 states (plus three provinces in Canada), with 300 trains a day on 21,356 miles (34,000 km) of rail. In 2018 it carried 31.7 million travelers, a much lower figure than in all other industrialized countries.
The Acela Express and the high speed mirage
To date the fastest train in the US is the Acela that joins Boston and Washington DC making16 stops, including New Haven (Connecticut), New York, Philadelphia (Pennsylvania), Baltimore (Maryland) and Washington DC, passing through seven states along the 457 miles of the total route. It takes in 7 hours, the same time as driving a car through the various Interstates.
The average speed is 84 mph (135 km/h), although in some places it can reach 150 mph (240 km/h). Considering that today, according to the international standards, a commercial speed of 250 km/h can be considered the principal criterion for the definition of High-Speed Railway, America today still lacks a true high-speed train.
Various high-speed projects, or HSR, have been discussed in the US over the past ten years, including the California HSR from San Francisco to Los Angeles, the SouthWest HSR (or High Desert Corridor) between Nevada and California, the Florida HSR between Tampa and Orlando, the Cascadia High Speed Rail between Vancouver (Canada) and Seattle (USA), and the Texas Central HSR between Dallas and Houston.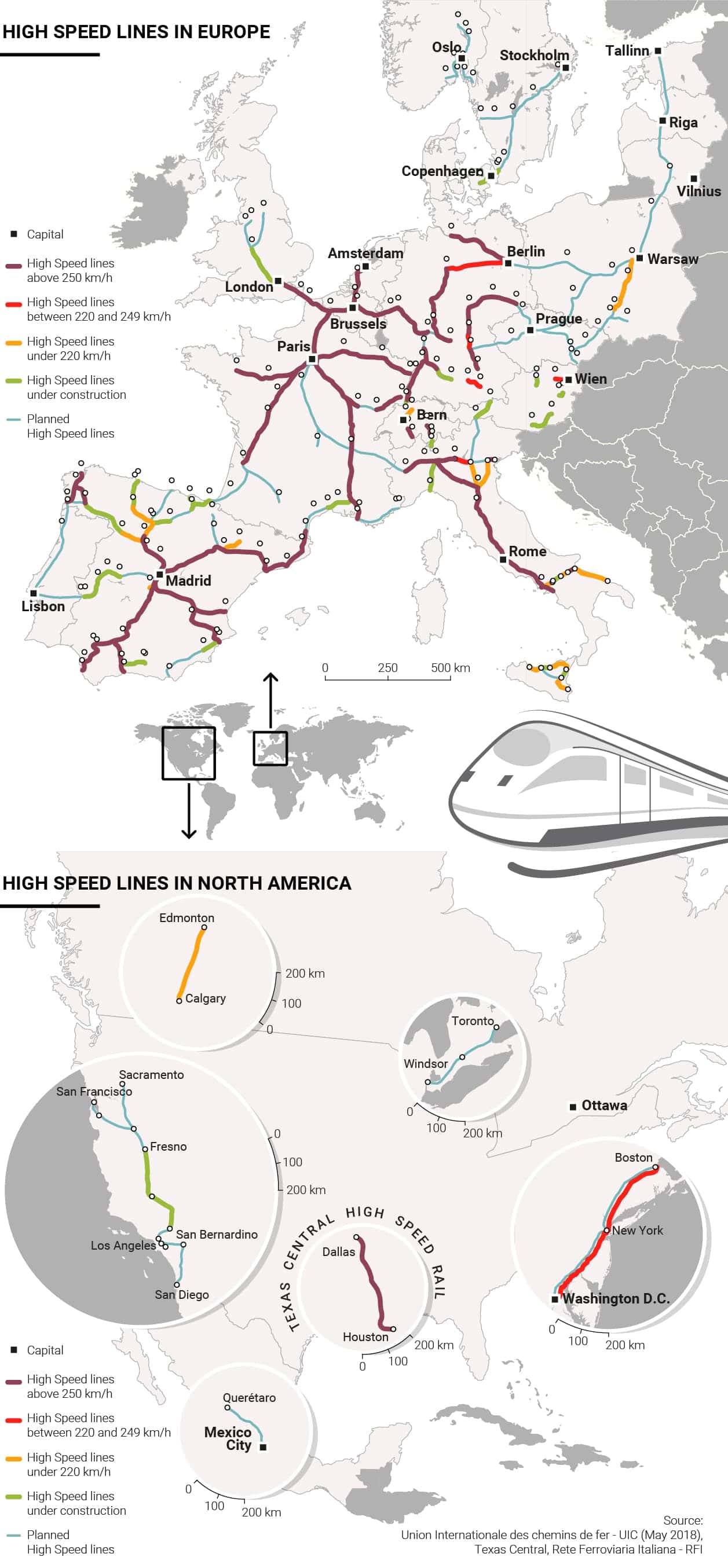 A comparison with Europe
Despite its investments in high speed rail, the United States is still far behind Europe when it comes to rail transport. City dwellers in Europe make 400 billion train and subway trips in urban areas each year, according to the study "Rail 2050 Vision" published by the European Rail Research Council, of which 45% are on the rail network. Moreover, in absolute terms, Europe's railroads transport 8.9 billion passengers each year, just a bit less than the 9.5 billion transported by its subway systems.
Rail is a very common method of transportation in Europe, as well as being a strategic industry that employs 2.3 million people. That number increases to 4 million if indirect jobs are considered, generating an added value of €250 billion.
High speed trains play an important role in this immense transportation network. Europe has 9,067 kilometres of high speed rail lines, according to the European Union, and the number is destined to grow as the TEN-T project goes forward. The European Union has invested €23.7 billion in this massive pan-European  transport project from 2000 to 2017 in order to co-finance the amounts furnished by individual countries.