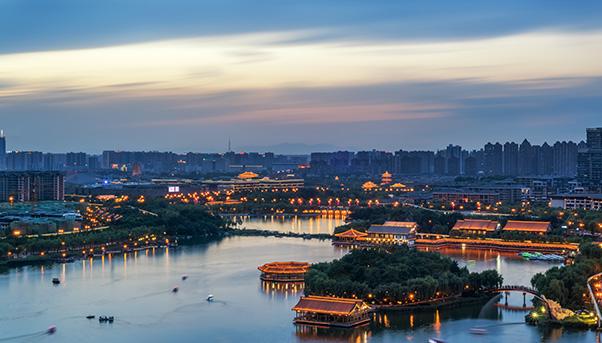 Despite its age, the Silk Road keeps adding new routes, the latest being a passage by train from the small town of Mortara in northern Italy to Chengdu, a megacity of 14 million inhabitants in western China.
At 10:00 a.m. on November 28, a train with 34 wagons full of furnisher, tiles, machines and other goods, left the town to embark on a journey that will take it 10,800 kilometres across six countries (Italy, Austria, Germany, Poland, Byelorussia, Kazakhstan) before arriving in the megacity 18 days later. Although the travel time may seem long, it is a dramatic improvement to the 48 days that it usually takes these goods when sent by boat.
The new route joins a railway network that was inaugurated in 2012 in the Germany city of Duisberg to become part of what has come to be known as a new Silk Road.
By bringing Asia and Europe closer together, the network promises enormous commercial opportunities for the two regions. Chinese President Xi Jinping has made it a cornerstone of his foreign policy, calling on every country along the historic route to embrace this initiative to expand transcontinental routes between East with West.
Along the tracks of the old Silk Road
Dating back to the time of Alexander the Great, the road gradually took shape during successive centuries as traders and explorers like Marco Polo came to promote it. The journey along it was very long, starting in Venice where caravans would slowly make their way to Istanbul, then Damascus, Baghdad, Samarkand and Tashkent before arriving at Chang'an, the ancient capital of Chinese dynasties whose name has since become Xi'an.
Interestingly, it was only in the 19th century when it was labelled the "Silk Road" by a German historian, Ferdinand von Richthofen.
As reported by "We Build Value" regarding the train between Beijing and London, the railway network has come to consist of more than 39 lines since its 2012 inauguration.
The new Silk Road Project: One Belt, One Road
This expansion has had a catalyst: China. In 2013, it launched "One Belt, One Road" project, an ambitious infrastructure initiative involving 65 countries with a combined population of 4.4 billion people who are responsible for 30% of the world's gross domestic product.
It aims to reinforce and expand a network of roads, railways, ports, airports and other infrastructure to enhance trade among Asia, the Middle East and Europe. The Chinese government, which last May announced more than $124 billion in additional funds for the initiative, foresees its completion by 2049. The Asian Infrastructure Investment Bank, launched by China in 2013, is playing a key role in providing financial support to projects throughout the region.
The aim is to create at least six land corridors and two maritime ones to strengthen the trade links between Asia - including Russia - and Europe, which the European Commission estimates is the destination for at least a third of Chinese exports, making it the main trading partner with more than $600 billion of trade a year. The figure could reach $1 trillion by 2020.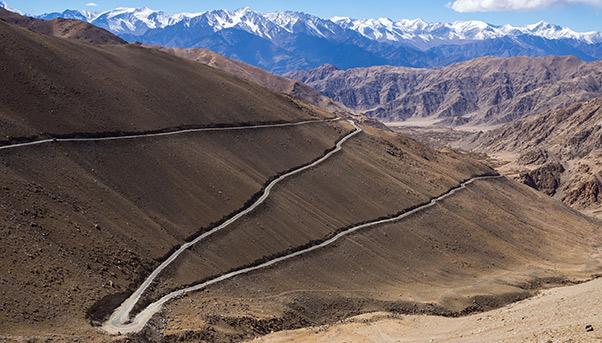 The New Silk Road Economic Belt: Investments for Infrastructure and development
The success of the new Silk Road obviously depends on the involvement of other countries and the amount of funding that can be raised. And the projects being envisioned include not only roads and railways but also hydroelectric dams and power plants. There is, for instance, the Western Europe – Western China International Transit Corridor, a highway along the old Silk Road that crosses Kazakhstan for 410 kilometres, a section of which was built by Salini Impregilo. The Italian group was also responsible for public works in China like the Ertan dam, one of the first and most important in the country, and the Xiaolangdi dam.
«The new Silk Road is a visionary project, preparing Eurasia for the future and showing the way to follow in response to current geopolitical challenges. In a global scenario, infrastructure can prove itself to be a fundamental instrument to global growth, creating the basis for a true interconnection between people, cities and countries. Geopolitical forecasts sketch a globalised world with no geographical confines but only confines defined by geographic and economic areas with megacities acting as areas of influence and hubs of interconnectivity». Such was the impression given of the initiative by Pietro Salini, chief executive of Salini Impregilo, at «Belt and Road Initiative: Building a Concrete Roadmap for Italy and China's Joint Growth», an event recently hosted by Assolombarda and tire maker Pirelli in Milan.
A good part of the investments to be made under the auspices of the initiative will be dedicated to the expansion of railway lines. In December 2016, China announced $500 million to modernize its network that covers 30,000 kilometres, linking 80% of the country's cities. Then there are the other forms of transport and logistical infrastructure that are bound to contribute to the creation of wealth. Between 2014 and 2016, trade between China and other countries involved in "One Belt, One Road" surpassed $3 trillion. Despite its size, that figure is bound to rise in the coming years.