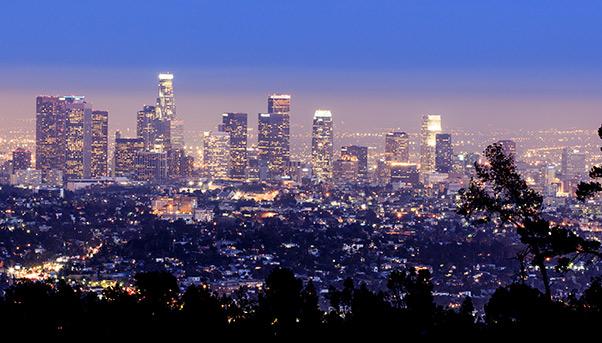 While anticipation is building over how U.S. Congress will respond to President Donald Trump's request for $1.5 trillion in funds for infrastructure spending, America's renaissance is already underway. And it started in the cities. No matter if they are huge metropolises or small urban centers, U.S. cities are showing a strong desire for renewal, which is being translated into concrete projects and significant investment. The website Statista, one of the world's top statistics aggregators, calculates that U.S. cities will invest $1.3 trillion in infrastructure between 2016 and 2050. The biggest slice ($506 billion) will go to transport, with the rest divided among waste management, urban renewal, buildings and energy.
To look at this phenomenon in depth, starting today "We Build Value" is taking a trip across the U.S. to the cities that are leading the way with new infrastructure investments to give them an even more modern face in the coming years.
U.S. Infrastructure: Cities sprint ahead
This "big picture" data are supported by numerous stories and case histories that reveal the vitality of U.S. cities. Last May, for example, the residents of San Antonio, Texas, voted to approve the largest bond issue in the city's history: $850 million to invest in 65 projects including new streets, drainage systems and bridges. In November, the city of Denver, Colorado, announced an infrastructure plan worth $937 million, while Dallas, Texas, is getting ready to splash out with more than $1 billion in spending to overhaul its bridges and streets, as well as upgrade its urban transport system.
On the radar screen of global investors
One of the sectors getting a boost from this flurry of infrastructure spending is real estate. The building industry – as symbolized by New York City, whose skyline keeps changing seemingly overnight – is still going strong despite the 2008 financial crisis, and is capable of attracting foreign investment.
According to a study published in early January by the Association of Foreign Investors in Real Estate (AFIRE), the United States has maintained its ranking as the top destination for foreign investment in real estate, followed by Germany, Canada, the United Kingdom and Australia. As for U.S. cities, Los Angeles leads the pack for foreign investment, followed by New York City, Seattle, Washington, D.C., and San Francisco.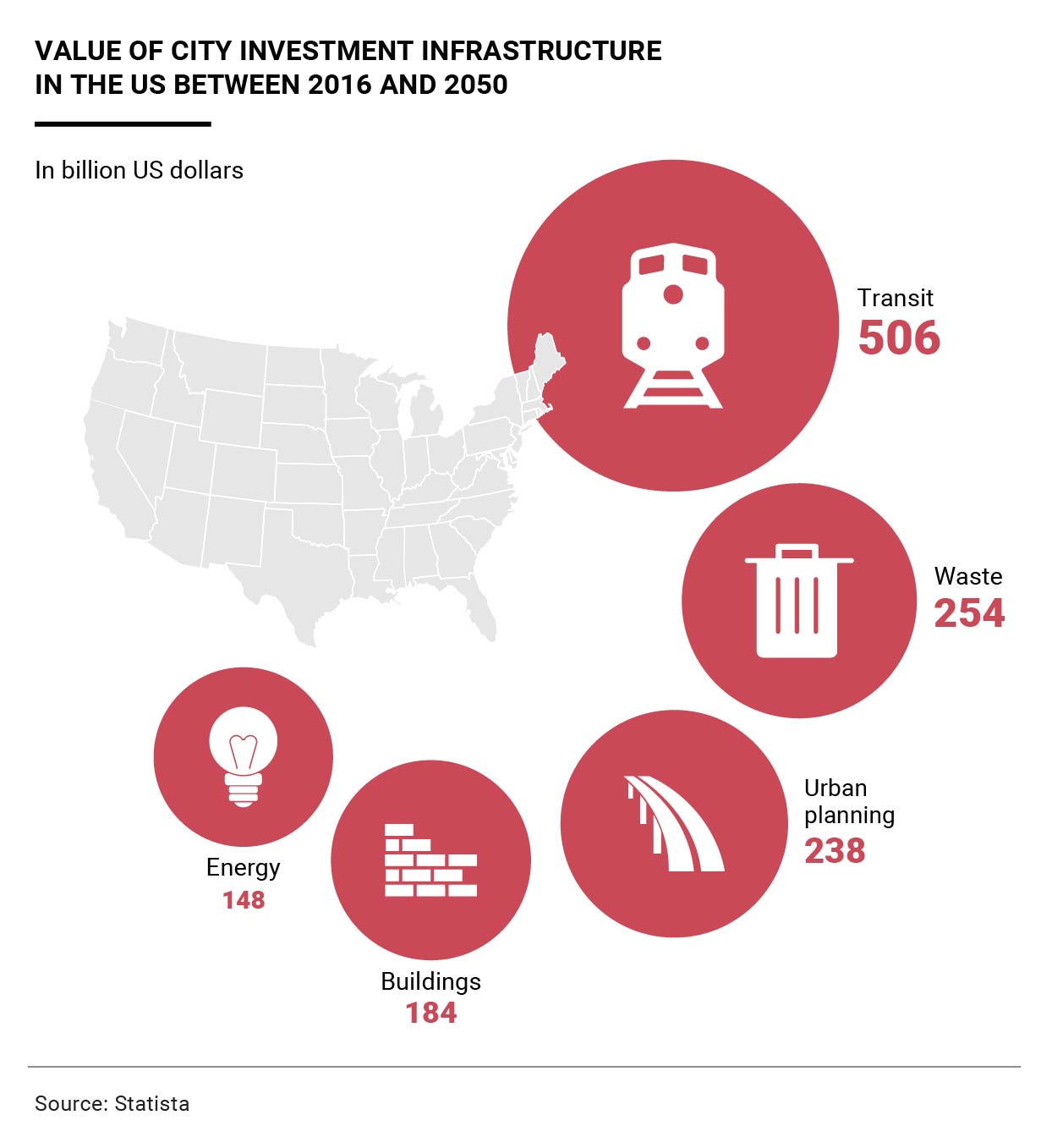 U.S. smaller cities going strong
But small- and medium-sized cities with 500,000 to three million inhabitants will also be swept up by infrastructure growth. These are the cities that, as of the end of 2017, are showing the most vitality in terms of new projects that will also help deal with the demographic changes under way. Looking at population growth, Austin, Texas, is adding 150 residents each day (according to the 2017 Knight Frank Wealth Report), while Charlotte, North Carolina, is adding 100.
Demographic change, job growth and a competitive cost of living mean that these cities will become attractive to more people and therefore will continually need new infrastructure and, at the same time, to make themselves attractive for investors. This fact was certified by the 39th edition of "Emerging Trends in Real Estate", a report published by the Urban Land Institute and PricewaterhouseCoopers, which said the most attractive cities in the country in 2018 will be Seattle, Austin, Salt Lake City, Raleigh and Dallas. The only big cities in the top 10 ranking are Los Angeles and Boston.
A trip through U.S. cities
This infrastructure renewal of U.S. cities is a widespread, 360-degree phenomenon. Cities across the country have launched important projects to respond to demographic growth, but also to the need for new technology. The "smart cities" model, where cities are equipped with inter-connected public services, is increasingly becoming a reference point for smaller cities as well as large areas like Los Angeles, which is always on the lookout for better tools and way to improve the quality of life of its residents and promote the economic and social development of communities. "We Build Value" will publish a series of reports in a trip starting today to the cities that are betting the most on relaunching their infrastructure: Los Angeles, Dallas, Miami, Atlanta, San Francisco, Chicago, and Boston.