Texas is looking forward to the upcoming results of the U.S. census. It's a historic opportunity not so much to take stock of the state's demographic trends, but to make sure the state continues to receive every last dollar of the $675 billion in federal funds that it gets awarded each year.  
Those census results – which will be made official at the end of the year – will give new financial fuel to infrastructure development in cities like Dallas, Houston, San Antonio and Austin. In fact, a significant portion of those funds will be spent on schools, hospitals, roads, public works. Because in Texas, growth is the key thing — and that means building, building, building.  
Texas and its infrastructure projects
Once every decade, Americans come together to be counted, and the U.S. Census Bureau will release 2020 results later this year. An undercount of the Texas population by just 1 percent could translate into a $300 million loss of those federal funds. Between 2000 and 2010, the population of Texas grew by more than 4 million, adding three seats in Congress. Over the following 10 years, the population grew at a rate of about 2,000 people a day, and Texas could close in on 30 million and gain two additional seats after 2020.
Among the states of the Union, Texas, with its nearly 700,000 square kilometers (268,600 square miles), is second in size only to the vast territory of Alaska. It surpasses California, which leads in terms of population and is expected to grow to 40 million residents in the 2020 census compared to 37.2 million ten years earlier. Despite a lower population density, more construction is taking place in Texas than elsewhere. Texas, for example, has about 55,000 bridges in service, 27,000 more than any other state, with an average lifespan of 47 years and a structural condition judged to be steadily improving. 
The push to build began immediately after World War II, with an economic boom that touched all areas of the Lone Star State. Texas retains more than 15,000 bridges built between 1945 and 1965 — two bridges built a day over a twenty-year period. There may have been more bridges than paved roads, but connecting farmers with towns often required crossing mud fields and floods. Then came new investments and new roads, viaducts and highways. And even during the Coronavirus emergency, the determination to build did not stop.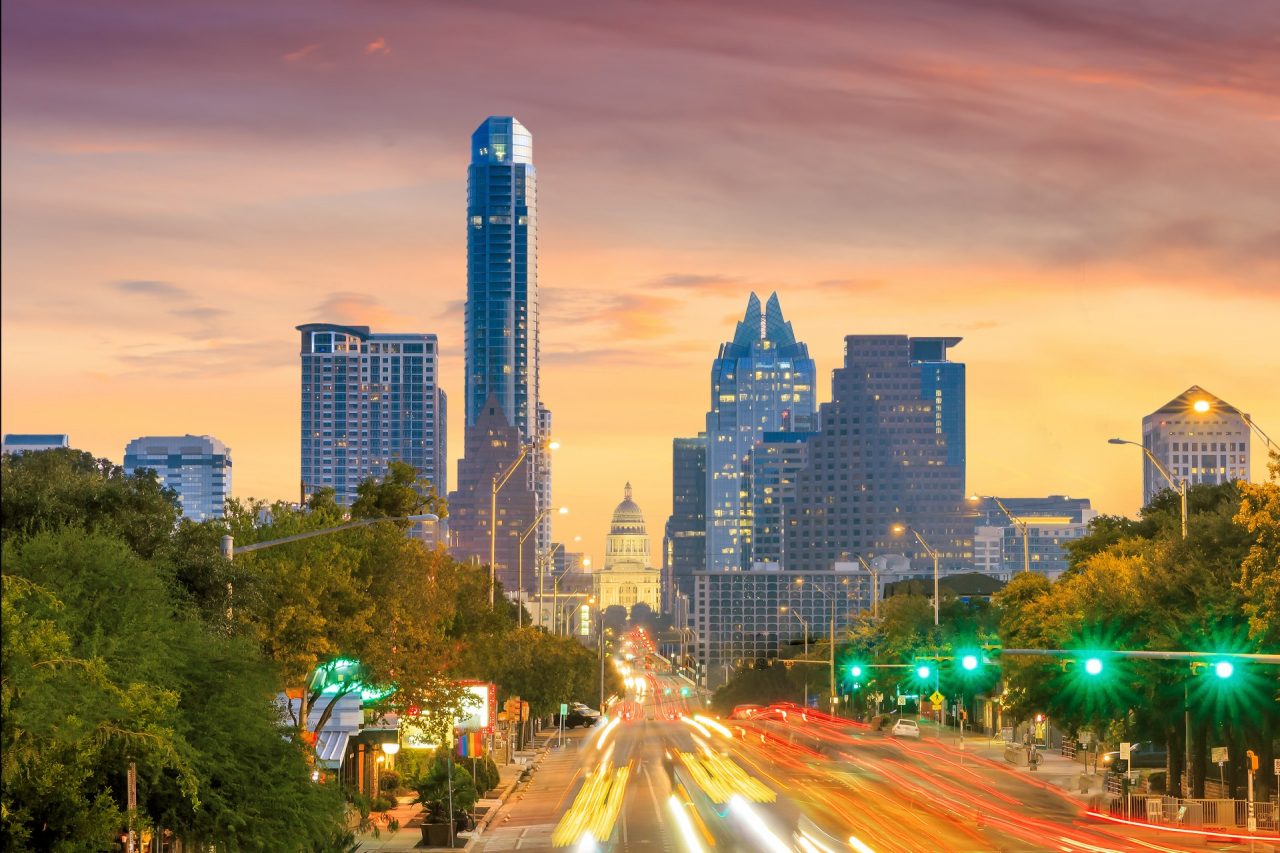 Big plans for Texas' infrastructure
The Texas Department of Transportation TxDOT has continued to submit projects and request grants. Its YouTube channel from Nov. 12 to Dec. 12 updated stakeholders on the $4.9 billion I-35 Capital Express Central project, and from Dec. 3 to Dec. 18 it provided goals and plans for the $300 million I-35 Capital Express South section. Both projects will complete the reconstruction of I-35 around Austin, the capital, which began with the North portion last year, for a total investment of $5.6 billion.    
The program includes high-occupancy vehicle lanes, new viaducts in several sections and, according to the design still under study, could also include the use of tunneling. The projects are part of the "Mobility35" programme, which is an important part of the revitalisation of Texas as it seeks a new and prolonged economic boom.
Austin's population has reached nearly 1 million, and while it is only fourth behind Houston (nearly 2.5 million), San Antonio and Dallas (around 1.5 million each), it is growing so quickly that its population is expected to double in the next 20 years. This has justified Austin voters' recent "yes" to the $7.1 billion Project Connect, the city's first urban transportation system, including a sustainable and fully electric light rail crossing below the most congested part of the city, reducing pollution and cutting travel times within the capital.
The metro line will connect north and south Austin, providing direct service to the airport. It will also cross the Colorado River and extend into South Congress, while also serving East Austin's Colony Park. The Project Connect system will also include expanded bus service and an all-electric fleet.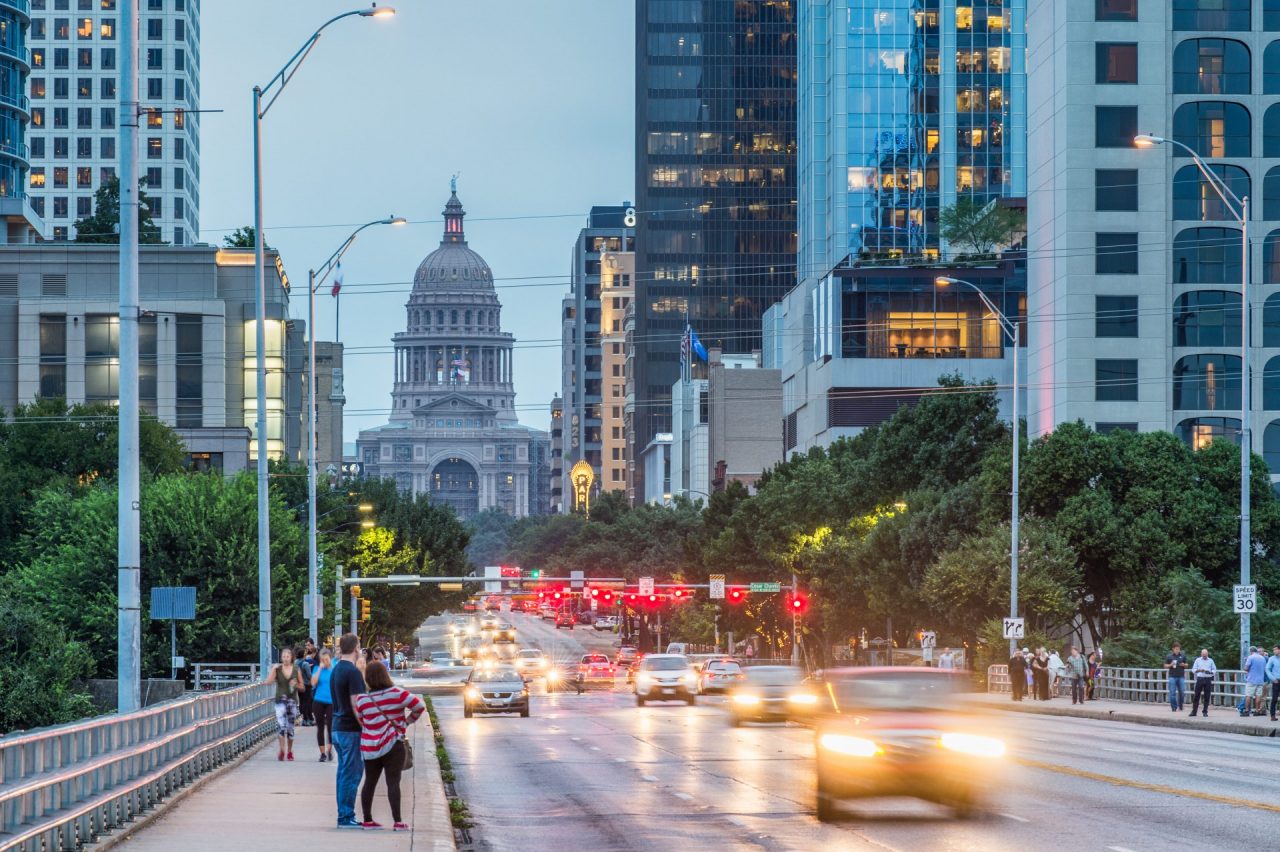 High-speed rail between Dallas and Houston
Texas' rapid growth will be further enhanced in the coming years by the first high-speed rail in the United States, a more efficient, faster and sustainable mobility system connecting Dallas and Houston worth $20 billion. Construction work for supertrain's rail line has been awarded by Texas Central to Webuild Group and the project has cleared most of the regulatory hurdles.  
Dallas and Houston, both among the top five city economies in the United States, will be connected in 90 minutes, which is half the time it takes to travel by car and an hour less than the direct flight between the two cities considering boarding operations. Texas Central estimates that more than 6 million passengers will use the train after just a couple of years of operation, pumping more than $36 billion into the economy of Texas and the local communities it passes through and creating 17,000 jobs.
More roads than any other state
Governor Greg Abbott can proudly display Texas' award as Site Selection Magazine's Top State for Infrastructure and Corporate Investments. Texas is now gearing up for additional opportunities from new U.S. Census Bureau data and the federal administration's next round of funding under the leadership of future President Joe Biden. Projects like roads, bridges, airports, tunnels, irrigation and wastewater pipelines, railroads and other infrastructure works are important for increasingly sustainable growth in local communities.
Texas has 380 airports, and more miles of freight rail (10,425, or 16,777 kilometres) and roads (over 313,220, or 504,078 kilometres). The state is home to 380 airports, and 16 state seaports, 11 of them being deep water ports offering channels at least 30 feet deep. The choice of the Texas Economic Development agency's motto "GO BIG in Texas" is an apt one, and speaks volumes about this state's approach. For 18 consecutive years, Texas has ranked first in U.S. exports, with $331 billion in 2019. 
"GO BIG" is the way the state defends its top spot in infrastructure and, more importantly, its role as a global leader. It's no coincidence that the state can say, "If Texas were a nation, it would be the 10th largest economy in the world."