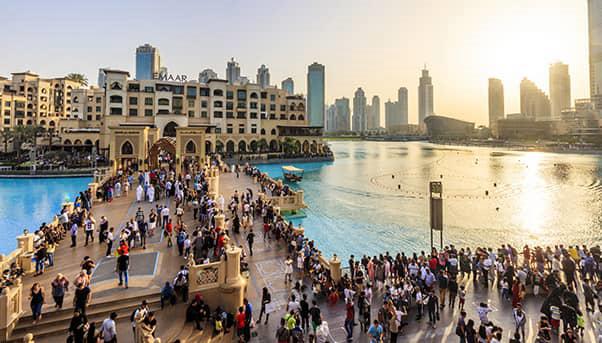 Aconsultancy in Abu Dhabi recently claimed to have found the answer to the perennial problem of water scarcity in the United Arab Emirates: icebergs.
In an animated video that caught the attention of the media this spring, the National Advisor Bureau Limited posited the idea of having boats tow these floating giants of ice and snow to a storage facility in the UAE from the Antarctic.
The idea might have enlivened the imagination of more than one engineer but, for the moment, the UAE is showing every indication of sticking to what has proven to be the most reliable way of securing a steady supply of potable water: desalination, or the extraction of fresh water from the sea.
A Las Vegas rival
Dubai, the largest city in the region, gets nearly all of its water for drinking and other domestic uses from a desalination facility that ranks among the largest in the world.
Its thirst has been as deep as its aspirations to become an international hub for trade and tourism have been high.
Thanks to the Jebel Ali desalination facility, this city in the desert took just a few decades to transform itself from a tiny fishing village to a city of glitz and neon that rivals the likes of Las Vegas. In addition to becoming home to landmarks like the Burj Khalifa - the tallest building in the world – it hosts international sporting events like the Dubai Desert Classic golf tournament and the Dubai Open tennis championship. Other attractions include a covered ice rink and an indoor ski slope.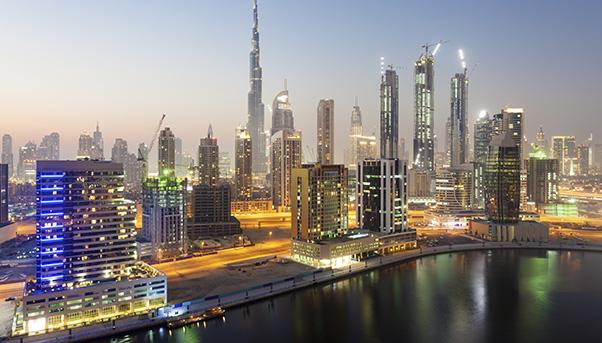 More important than oil
Like other UAE cities, Dubai endures summer temperatures that average more than 45 degrees Celsius. Rainfall is limited, as is the amount of water that the aquifers can provide.
«In our region, water is more important than oil,» a company executive told the Associated Press news agency in a 2015 report.
So, until those icebergs – with or without the penguins – appear on the coast, desalination is the only way.
Run by the Dubai Electricity and Water Authority, the Jebel Ali facility has an installed production capacity of 470 million imperial gallons per day (MIGD), equivalent to 2.1 billion litres per day. Some 333 million MIGD, or 70 percent of the total, come from five stations at the facility built by Fisia Italimpianti of Salini Impregilo.
The size of Jebel Ali is understandable given the demographic boom experienced by Dubai, a testament of its success in realizing its goal of becoming a hub for trades and tourists. In 2016, it had 2.7 million residents, a 90% jump from a decade earlier, according to government statistics. The number of visitors has also soared, reaching 14.9 million in 2016.