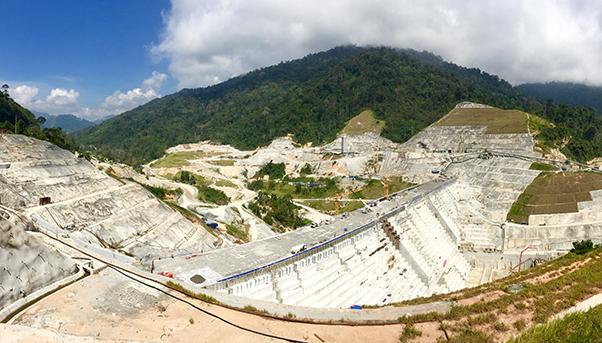 In the hills of a tropical rainforest, Salini Impregilo is building a dam to help meet Malaysia's demand for power.
The dam, known as Ulu Jelai, is one of two power plant projects being built in Malaysia as the country pursues its ambitious goal of becoming a high-income country by 2020.
The electricity that Ulu Jelai will produce will help meet the surge in demand at peak hours of the day in a country that has undergone a remarkable transformation in a matter of decades. Ulu Jelai and the other plants - one of which is under development and three more, in the planning and due diligence stage - will also make the power grid more stable and less prone to sharp fluctuations in the flow of electricity.
From a producer of raw materials such as tin and rubber, Malaysia has become a modern, diversified economy, exporting palm oil, electrical appliances, electronic parts and components and other manufactured goods.
With this transformation comes an obvious need for more power.
The five plants that have been commissioned by Tenaga Nasional Berhad (TNB), the country's largest power utility, will increase its total production of electricity from a renewable resource - hydro - from 1,900 MW to more than 3,000 MW by 2020.
One of the benefits of this will be a reduction in air pollution.
Ulu Jelai, for example, will reduce about 250,387 tonnes of carbon dioxide equivalent per year by substituting conventional power generators that run on coal and other fossil fuels during peak periods, according to a report by the United Nations.
Malaysia's modernization drive has turned it into Southeast Asia's third largest economy. Its real gross domestic product (GDP) is expected by the International Monetary Fund to grow by 4.7% in 2015 and 4.5% in 2016 - faster than neighboring countries like Thailand and the Philippines. Malaysia has been so successful that is has succeeded in nearly eradicating poverty, concedes the World Bank.
With such strong growth rates, Malaysia aims to improve its status from a middle-income country to a high-income one by 2020. The World Bank classifies a country as middle income when it has a per-capita gross national income ranging between roughly $1,000 and $12,500. A high-income country, meanwhile, is one of more than $12,500.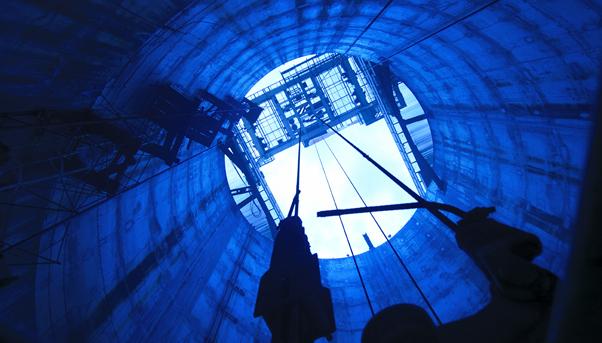 Located 200 kilometres north of the capital Kuala Lumpur, Ulu Jelai is in the state of Pahang, the biggest producer of tea and flowers in the country.
Building a dam in this area is a challenging undertaking because workers dig into clay under daily tropical downpours. To avoid landslides, they have had to secure the surrounding terrain with shotcrete, soil nails and rockbolts.
The entire Ulu Jelai complex, valued at nearly €600 million, is designed to make the most of the dam's location in a narrow valley on the Bertam River.
The reservoir, which will have a surface area of 950,000 square metres, will be located far above the powerhouse where the turbines will be situated. So the speed at which the water will flow towards the turbines will be fast, improving the efficiency in generating electricity.
The U.N. report calculates that the Ulu Jelai will have a Rated Net Head of about 360 metres, making it among the most efficient in the country. "The high elevation differential contributes to the high net head power generation, allowing high power output with a small reservoir size," it reads. The term refers to the difference in elevation between the water in the reservoir and the water leaving the dam after passing through the powerhouse.
The Ulu Jelai complex will also have two tunnels bringing water to the reservoir from the neighboring Lemoi and Telom rivers. The first will run for 7.5 kilometres, while the second will be for 8.5 kilometres.
Another feature that distinguishes Ulu Jelai from the other projects is the way is it being built. Salini Impregilo and its consortium partner are using roller-compacted concrete (RCC) – a relatively modern method in the engineering world. With the use of earth-moving equipment, they are building the dam's wall one thin layer of concrete at a time. This makes it faster and cheaper to build it.
Salini Impregilo and its partner used nearly 750,000 cubic metres of concrete.
The only other dams in Malaysia that have been built with RCC are for conserving water rather than producing electricity.
The dam will be 85 metres high with a crest width of 512.5 metres.
The powerhouse will have two Francis turbines with a combined installed production capacity of 382 MW. Annual production will reach 326 GWh per year.
Begun in 2011, Ulu Jelai is nearly 90% complete, having employed directly and indirectly as much as 3,500 workers.