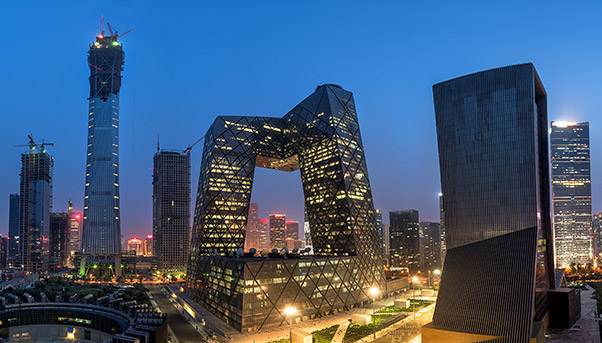 President Xi Jinping and the Chinese Marshall Plan
Recently reappointed for a second five-year term at the helm of the Chinese Communist Party (CCP), President Xi Jinping has been described by The Economist news magazine as the world's most powerful individual. He intends to leave a long-lasting, unique legacy, through two interconnected initiatives: the goal of turning China into "a modern socialist power" by 2050 and the Belt and Road Initiative (BRI) to promote trade and investment by developing transportation links along the old Silk Road and connecting his country to the world (Read the article about the New Silk Road).
Popularly known as China's Marshall Plan, the BRI spans at least 65 countries, covering more than two-thirds of the world's population. It is the most ambitious geo-economic vision in recent history, especially at a time of an apparent U.S. retreat from global affairs.
The BRI offers infrastructure with trade and transportation agreements, cultural ties with university scholarships and other exchanges. But the core of the BRI are roads, railways, sea ports, dry ports, and energy plants and pipelines. For this type of infrastructure, China is ready to invest heavily: announcements are not commitments, but the sums at stake approach $4 trillion.
Infrastructure for growth: the new Silk Road
Far from being incidental, the focus on infrastructure reflects the crucial role that the connectivity investment boom has played in China's extraordinary growth since 1979, and more so since its landmark entry into the World Trade Organization (WTO) in 2001. The prevalent view in economic literature and policies derived from this experience is that a high level of infrastructure investment is a precursor to economic growth. According to foreign and local pundits alike, China is especially held up by experts as a model to emulate (with the exception of some Oxford economists). And it comes as no surprise that it is putting so much political energy and financial resources into the BRI.
In just four years (the BRI was first presented by Xi in Astana and Jakarta in 2013), China has emerged as the biggest spender across Eurasia, but, as the Reconnecting Asia Project at the Centre for Strategic and International Studies shows, there are other actors at play. In Southeast Asia, the competition is with Japan, which is outspending China in several countries. In Central Asia, it is with the Asian Development Bank and other multilateral development banks (MDBs). Turkey is becoming more visible, although its role is still small. As regards the Balkans, Eastern and Central Europe, projects such as the acquisition of the Piraeus Port in Greece and the Budapest-Belgrade high-speed train has generated a lot of curiosity. But the truth is that European financial institutions - the European Investment Bank in primis - remain dominant in most countries. Numerous projects are co-funded by the Chinese and MDBs, which also set high governance and environmental standards.
Chinese Investment in Italy: the long list in Milan
Italy is positioning itself in what, to paraphrase British writer Rudyard Kipling, can be termed the BRI Game. Italian Prime Minister Paolo Gentiloni was one of nearly 30 world leaders (and the only G7 representative) to attend the BRI Forum in 2017 hosted by Xi. Although European cities host larger Chinese communities and some in Italy such as Florence and Venice attract larger numbers of Chinese tourists, Milan entices investors and entrepreneurs as the financial hub of the country. The list of Chinese investors in Milan is long and multi-faceted, from ChemChina's acquisition of premium tire-maker Pirelli in 2015 and Zhu ChongYun's turnaround of fashion icon Krizia, to Fosun snapping up one of the city's most emblematic buildings and a group led by Beijing Baofeng Technology taking control of MP & Silva, a sports media company holding rights to the National Football League, Formula 1 racing, and the English Premier League. And when it comes to free-floating bike-sharing, Milan was the first European city offering services by both Mobike and Ofo.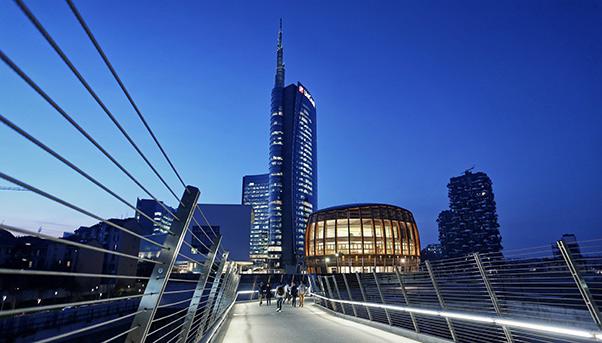 So it should come as no surprise that Xi's goal involves more than steel and aluminium, oil and copper. And this means that the role of Italy and Milan becomes even more interesting. The October 15, 2017 football match between Inter FC and Milan AC was special for Italy and China for reasons that had little to do with the result (a last-minute goal by Inter's Argentine Mauro Icardi). For the first time in 109 years, the Milan derby – one of the most prestigious inter-city confrontations in global sports – was played by two foreign-owned sides. The motivations that led retail group Suning (which owns Jiangsu Suning in the China Super League) and real estate tycoon Li Yonghong to pour more than $1 billion into the clubs may differ, but they both expect soccer and sports more broadly to play an increasingly important role for China as the country invests in non-traditional businesses.
Himself a football enthusiast who smiled for a selfie with Manchester footballer Sergio Aguero, Xi's grand vision sees China becoming a global power in every sector of the economy. At the Communist Party's 19th Congress, he spoke of a country where high value-added services, such as entertainment, contribute to economic growth and sustainable development. He also said it was capable of peacefully projecting its power and influence through soft power, even in the world of sport.
As the world's most popular past time, European football is uniquely positioned to attract China's interest as the country moves towards a new development model focused on consumer and intangible goods. The financial sums at stake are huge. According to Deloitte Global, the European football market generated $30 billion in revenues in 2016/2017 – and this is net of all the paraphernalia that fans buy before and after matches.
And football gives a more tangible new role for Milan to play in China's intense (and sometime tense) relationship with Europe. The city offers China what it still lacks: not only next-generation innovation, but also the ability to translate centuries-old manufacturing and long-lasting competitiveness, for instance in luxury and furniture-making. That is not to forget that, Milan is also in the vanguard of Industry 4.0 technology. Tsinghua University is opening a major lab (its second overseas after Seattle) in cooperation with the Politecnico di Milano.
Will this pragmatic collaboration mature into win-win cooperation, as the Chinese like to say, grounded on trust and reciprocity? A lot is at stake beyond purely economic and financial considerations. If Chinese investors flourish in a sophisticated business location such as Milan, they can dispel suspicions that they are only interested in making a fast buck and ready to do whatever it takes to reach their goal, oblivious of global rules and best practices. The swift way in which ChemChina has integrated its truck tire operations with those of Pirelli and listed the car tire business back on the Milan stock exchange, and all the while digesting the even bigger acquisition of Sygenta, is evidence that Chinese multinationals are learning fast. If Milan and the Milanese open their arms to the Chinese, without losing sight of their local identity and long-term interests, the northern Italian city can certainly further strengthen its ambitions to becoming a genuine global city on the BRI's western edge. For this reason, greater links will be improved.