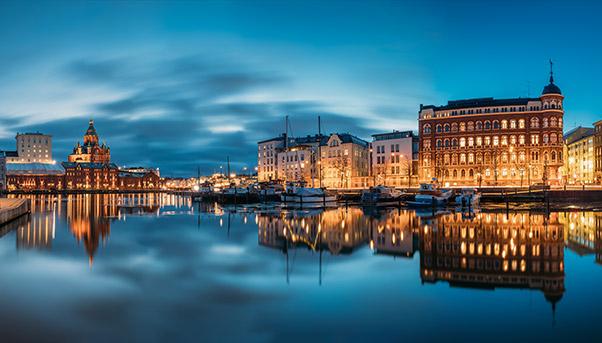 The FinEst tunnel could be the longest underwater tunnel in the world: 100 kilometres (62 miles) serving a high-speed rail line that will run below the 80-kilometre-wide gulf separating Finland and Estonia. The FinEst tunnel is an ambitious project – too ambitious, according to many people. But it has already found a financial backer: the Chinese government.
China has pledged to lend €15 billion to a private developer as part of the "One Belt, One Road" initiative, the gargantuan infrastructure initiative to create a new Silk Road trade route between Asia and Europe. The tunnel between Tallinn in Estonia and Helsinki in Finland would re-design strategic mobility in northern Europe to reflect traffic flows and political realities. Helsinki is the world's busiest passenger port (it surpassed Dover in 2017) as commuter and holiday traffic with nearby Tallinn booms. Finland is also the European country geographically closest to China, India and Japan.
The longest underwater tunnel in the world
The 100-kilometre tunnel would cost between €13 billion and €20 billion, practically a little less than Estonia's annual gross domestic product of $26 billion. The tunnel would be longer than the Channel Tunnel (54 kilometres, or 31 miles) which links London with Calais. The work is being developed with China's promised backing by a private group called FinEst Bay Area Development, founded by Finnish gaming entrepreneur Peter Vesterbacaka, which has signed a memorandum of understanding with Touchstone Capital Partners owned by the Chinese government. The underwater tunnel will have an intermediate stop on an artificial island where a real estate development will house skyscrapers, buildings and green spaces.
According to FinEst Bay Area Development's website, the two tunnels will have a diameter of 17 metres (55 feet) and will be completed in a record time of under 24 months, while a delivery date has not been set. The Helsinki-Tallinn task force carried out a feasibility study in 2014 that estimated a 15-year completion time – quite a sizeable difference. The company that carried out the study pointed out that times could be greatly reduced given large investment levels, arriving at a possible conclusion of the work as early as 2024. Even this would be a truly difficult goal to achieve for a massive work that has been in the planning stages since the 1990s.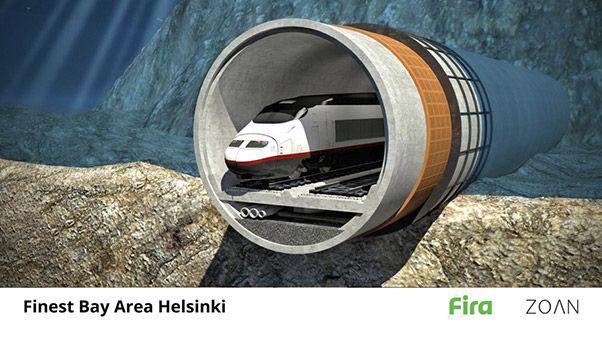 A dream that began in the 1990s
The project to build a tunnel linking two northern capitals has its roots in the 1990s. It got a big boost in 2001, when the transport ministries of Estonia, Latvia and Lithuania signed an agreement to plan its implementation. In 2003, the European Commission submitted the idea to the European Council. Years passed without any progress, until 2018 when the European Union awarded €1 million to fund a preliminary study.
The latest development came in February 2019, when the Finnish Transport Minister Anne Berner said Finland would join the Rail Baltica project building a railway link from Warsaw to Tallinn, bringing Finland into this nascent logistics system. This is seen as taking a major step forwards towards creating the Tallinn-Helsinki tunnel.
A boost for trade in Northern Europe
Not only Estonia and Finland, but all of northern Europe would benefit from the construction of the new tunnel. The Helsinki-Tallinn task force study showed that in 2017 about nine million people shuttled between the two countries using ferries, a number that could rise to 23 million by 2050 if the tunnel were built.
Freight transport on the new railway link would have a significant economic impact. FinEst Bay Area Development estimates that the amount of goods could rise from the current 3.7 million tons to up to 8 million tons (including both tunnel and ship). The developer predicts that between 2021 and 2050 the tunnel would generate €225 billion in "economic effects" for Finland and €47 billion for Estonia.
Travel times would also benefit, falling from a two-hour ferry journey today to a high-speed railway trip of just 20 minutes. A real revolution for transport in the northern capitals.