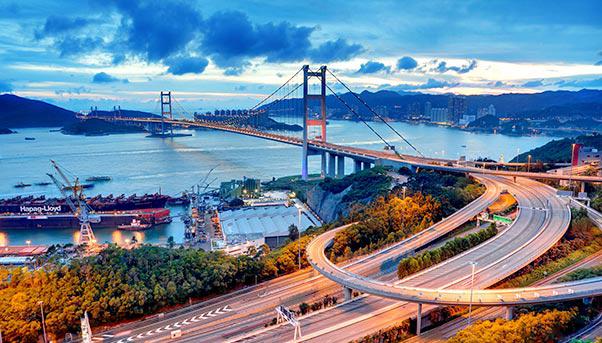 With its busy streets, noisy markets and crowded high-rises, Hong Kong is one of the most densely populated cities in the world. It has 27,330 residents per square kilometre – three times that of other major cities like Paris.
But this special administration region of China has not lost sight of its duty to improve the quality of life of its residents and preserve the immense diversity of its natural surroundings.
This sense of responsibility is evident in the efficiency of its public transport, used by 90% of the population. At any point in the city, there is a metro station 500 metres away.
It is an example of a city, through initiatives like Hong Kong 2030+ and, more recently, the Biodiversity Strategy and Action Plan, that never stops looking to overcome the challenges of serving seven million people who live and work in such a small area.
As a wealth city whose trading acumen has opened it to the world, Hong Kong can serve as an example to its peers.
One of significant challenge that it has had to confront over the years has been water scarcity. Although it imports fresh water from mainland China, it has had to adopt more radical measures to avoid depleting its aquifers.
The Water Supplies Department, for example, has 80% of the city's toilets using treated sea water. In 2015, it supplied 746,000 cubic metres of sea water a day for this use.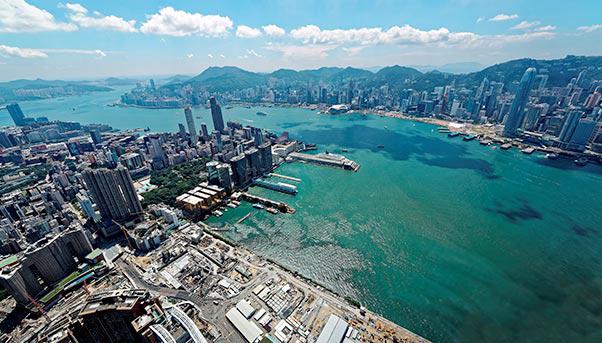 It also provided an equivalent amount of potable water by resorting to desalination plants, a fixture of the city since
the 1970s. One of the last to be added is the Harbour Area Treatment Scheme (HATS) near Victoria Harbour. Begun in 2015, construction of the plant will ultimately lead to a tunnel system covering about 50 kilometres for the treatment of 2.8 million cubic metres of water a day.
A second project, to be completed by 2020, will be able to guarantee 5% of the water needs of residents at a cost of $1.1 billion.
Last December, it announced its Biodiversity Strategy and Action Plan to create land and marine conservation parks, protect species like the horseshoe crab and the incense tree.
Hong Kong's green credentials also saw it enthusiastically embrace the 2016 Paris agreement to fight climate change. Its commitment to the agreement's goals are expressed through everything from energy to transport to manufacturing.
«Climate change is a cross-sector, cross-domain subject which has far-reaching socio-economic and cultural impacts across the globe,» Matthew Cheung Kin-chung, Chief Secretary for Administration. «As a member of the global village, Hong Kong needs to respond proactively …Let us all support an energy-saving, waste-less and low-carbon lifestyle and join hands to build a greener Hong Kong.»
At the West Kowloon Cultural District, the city is having built one of the largest projects of its kind in the world – but with the aim of making it carbon-neutral. The district will have theatres, concert halls, an opera house, a modern arts museum and a stadium for 15,000 spectators. Designed by Foster and Partners studio, it will also have a park of 23 hectares.